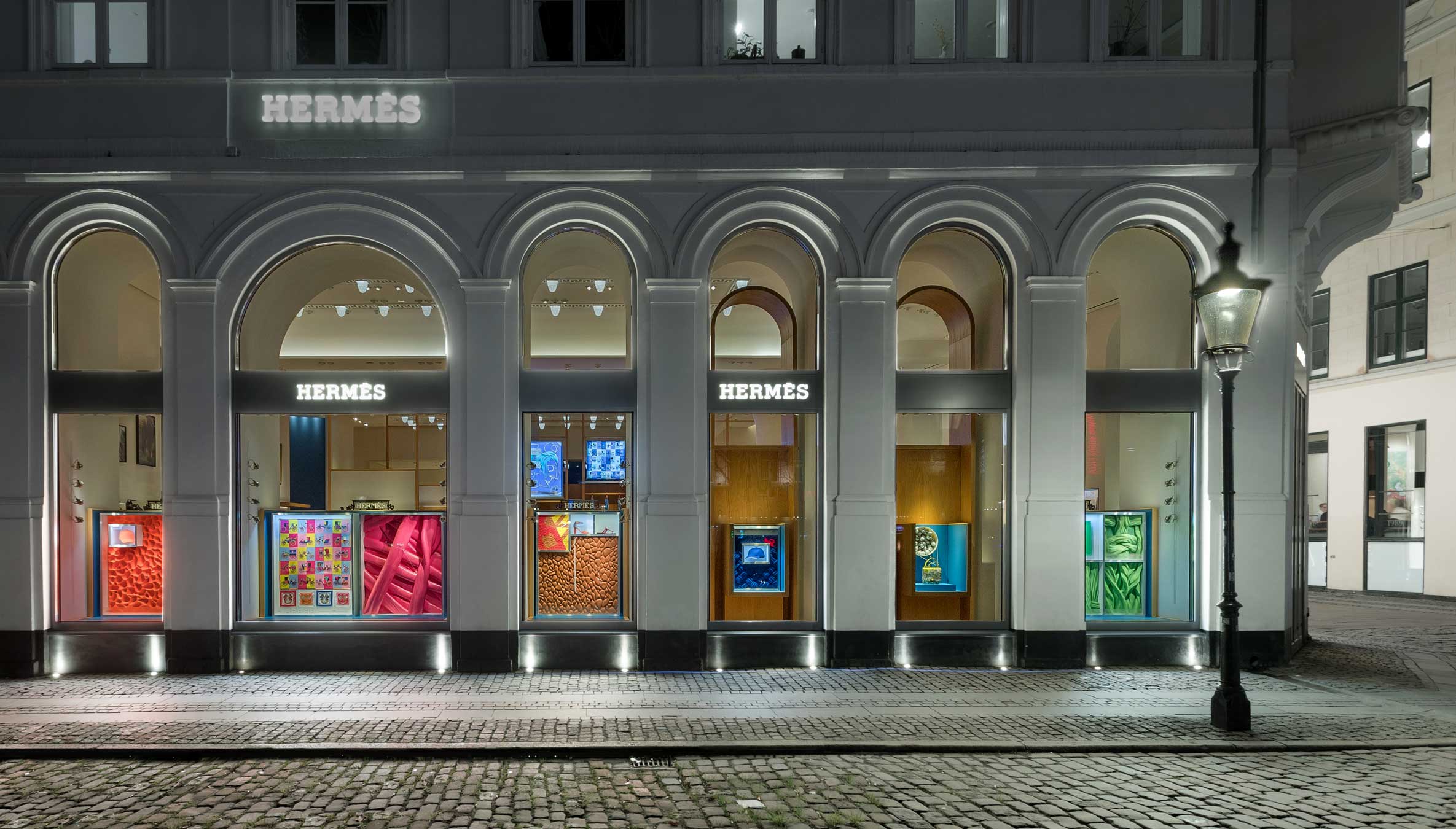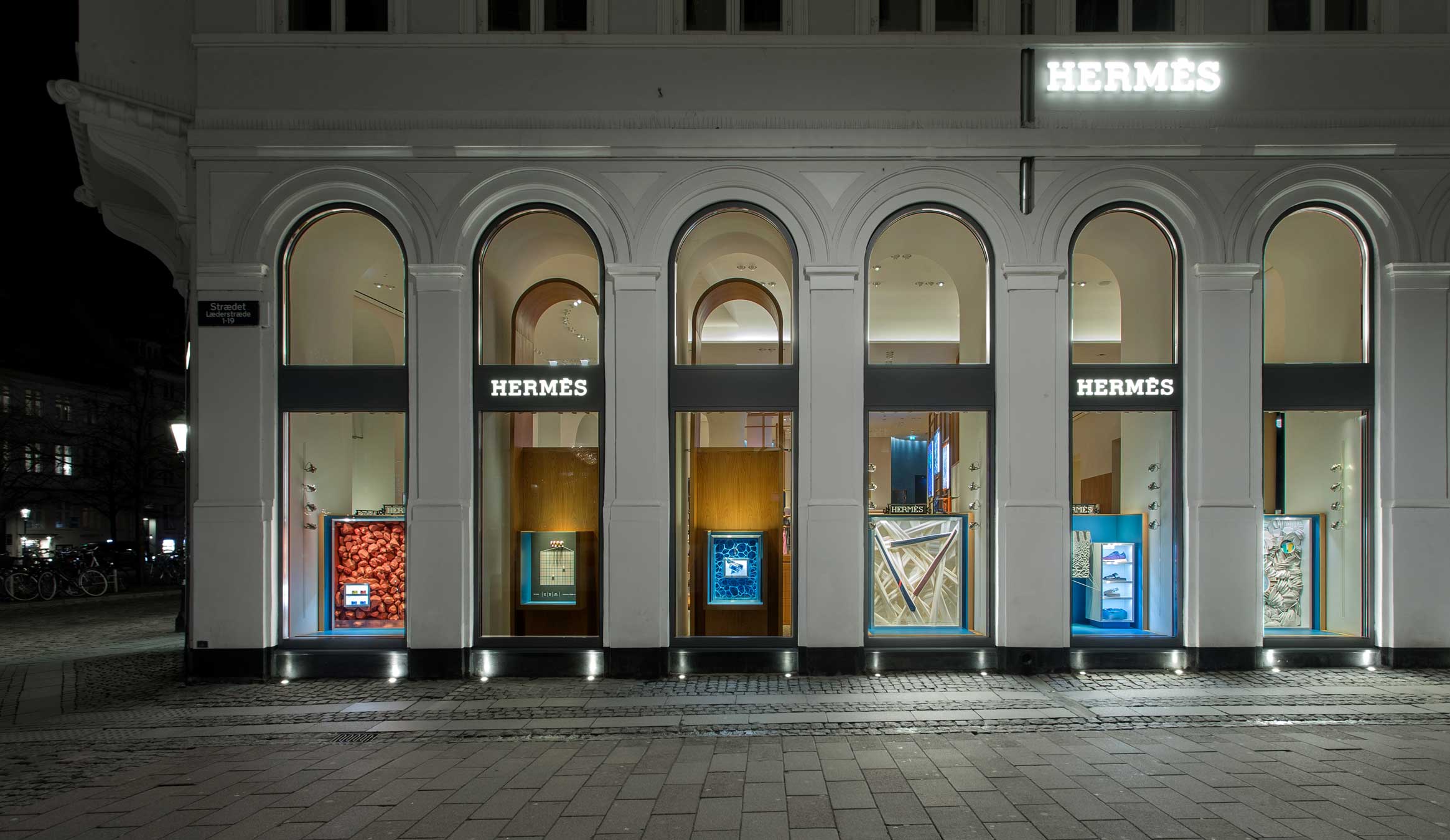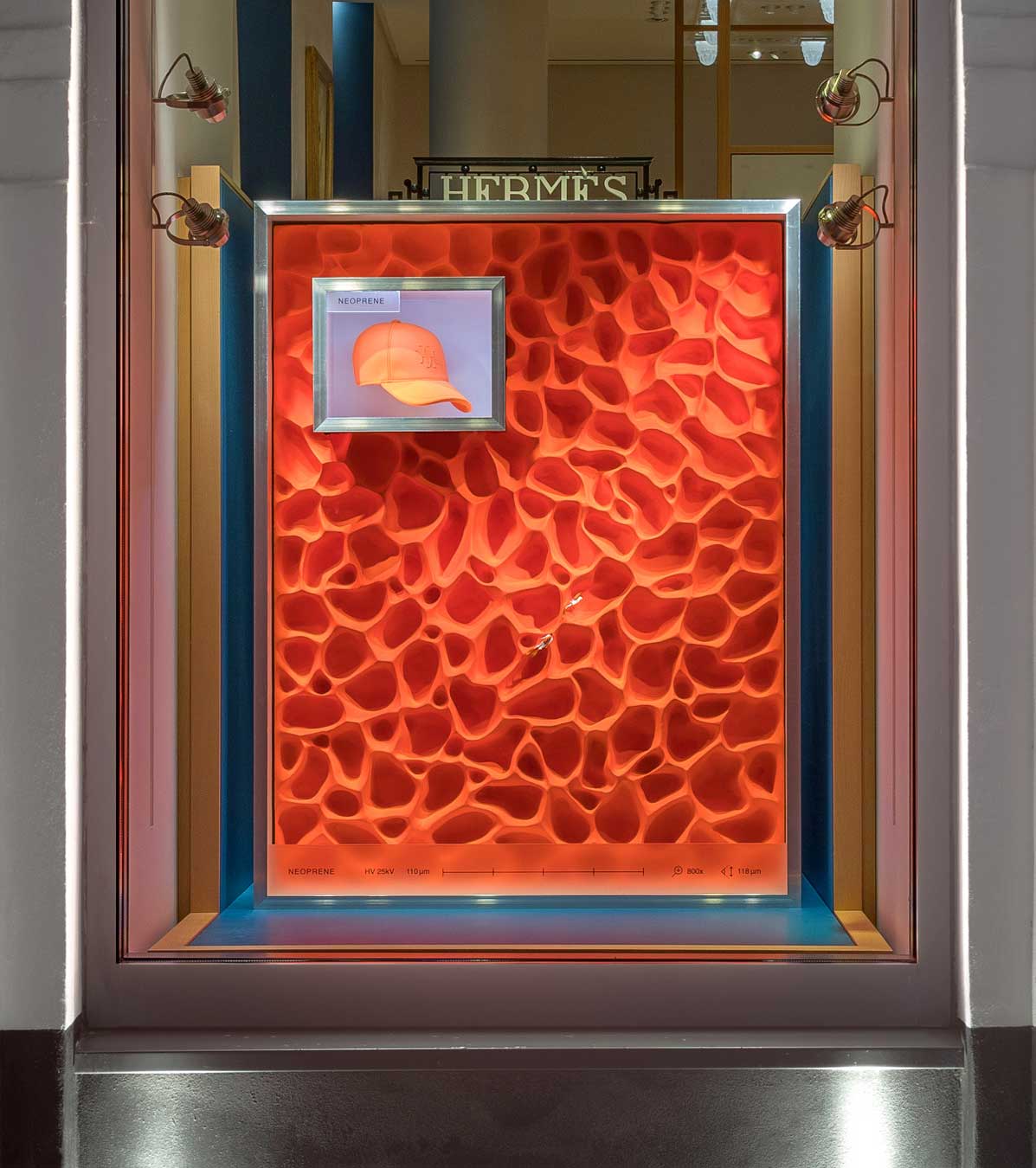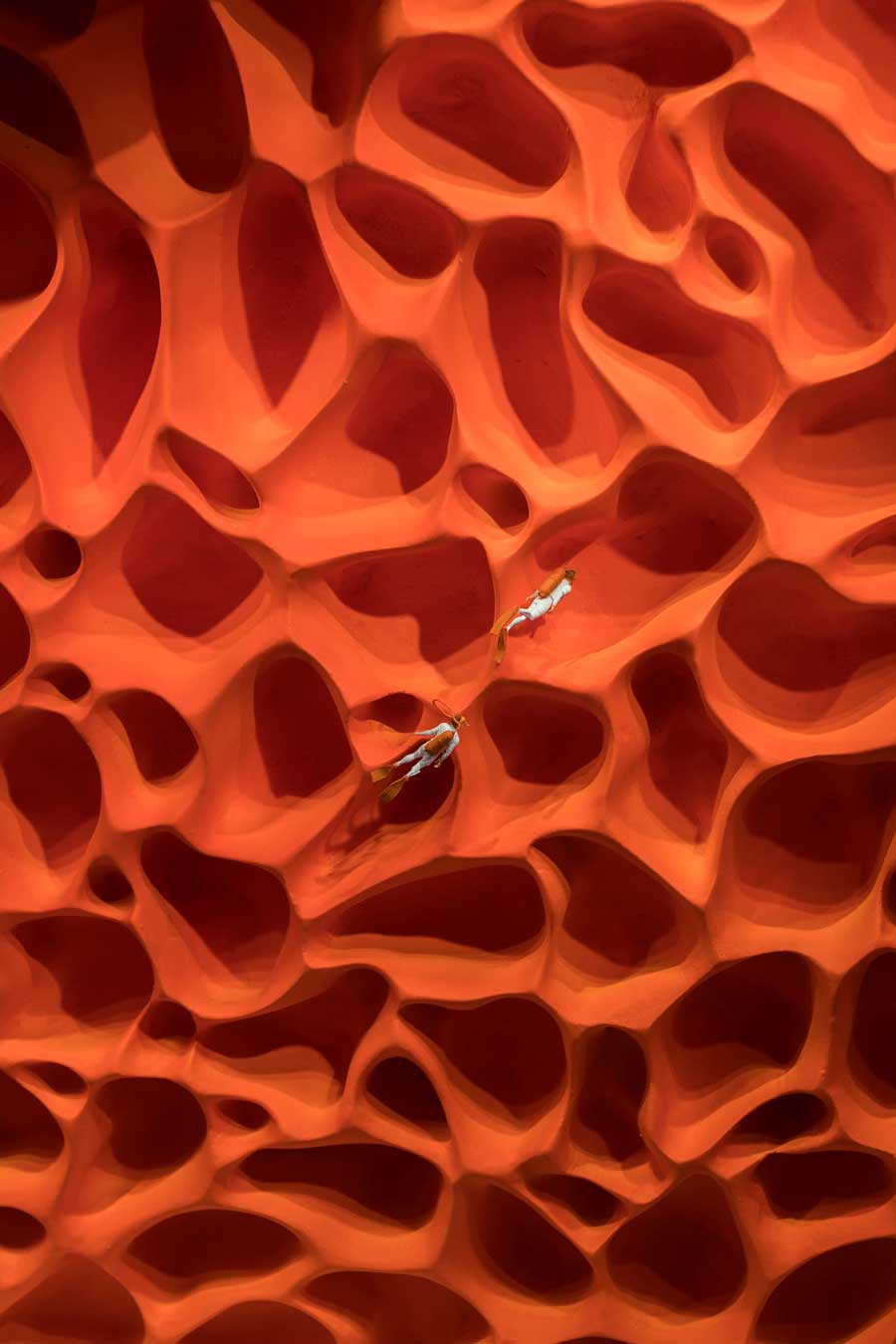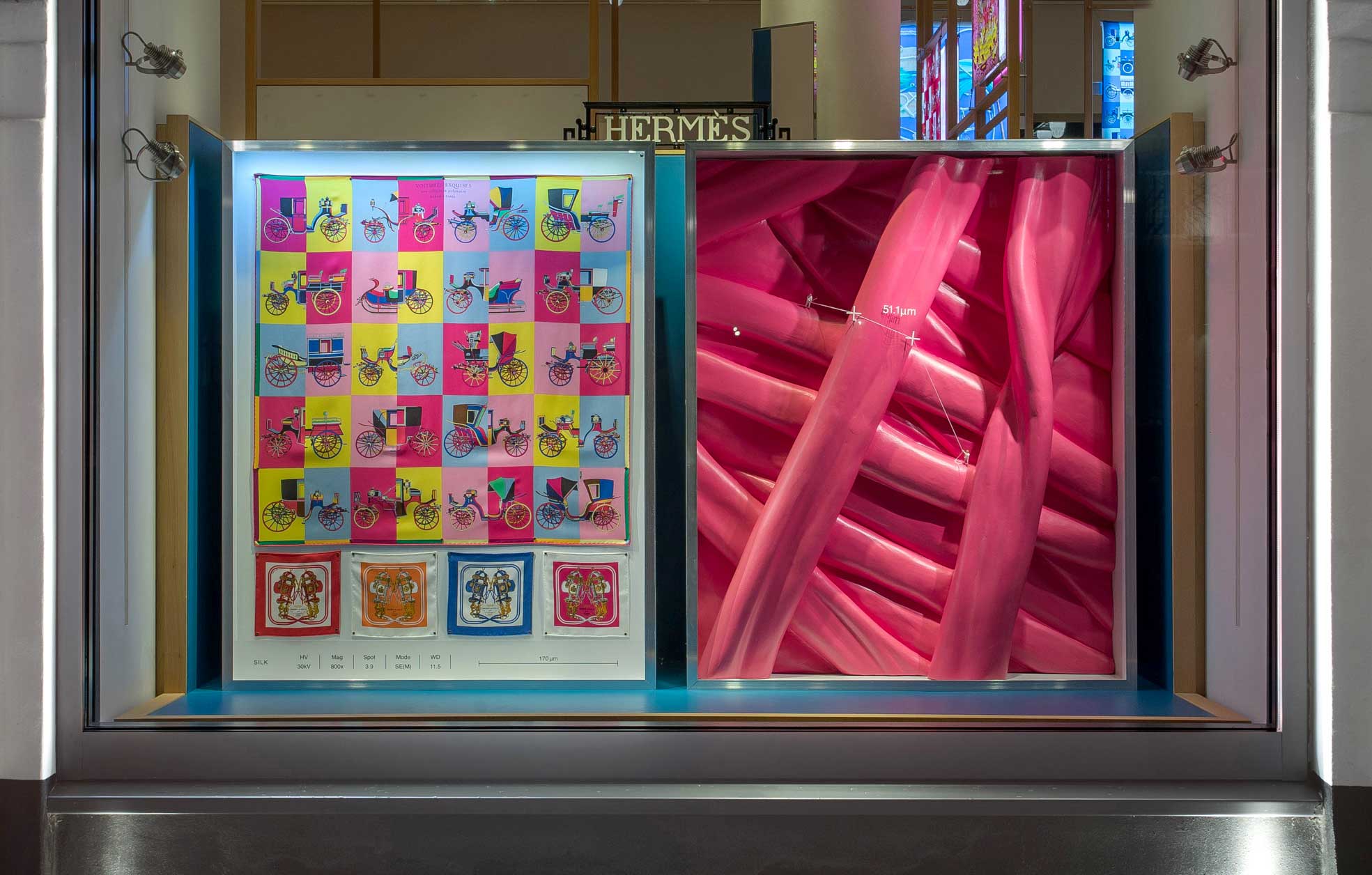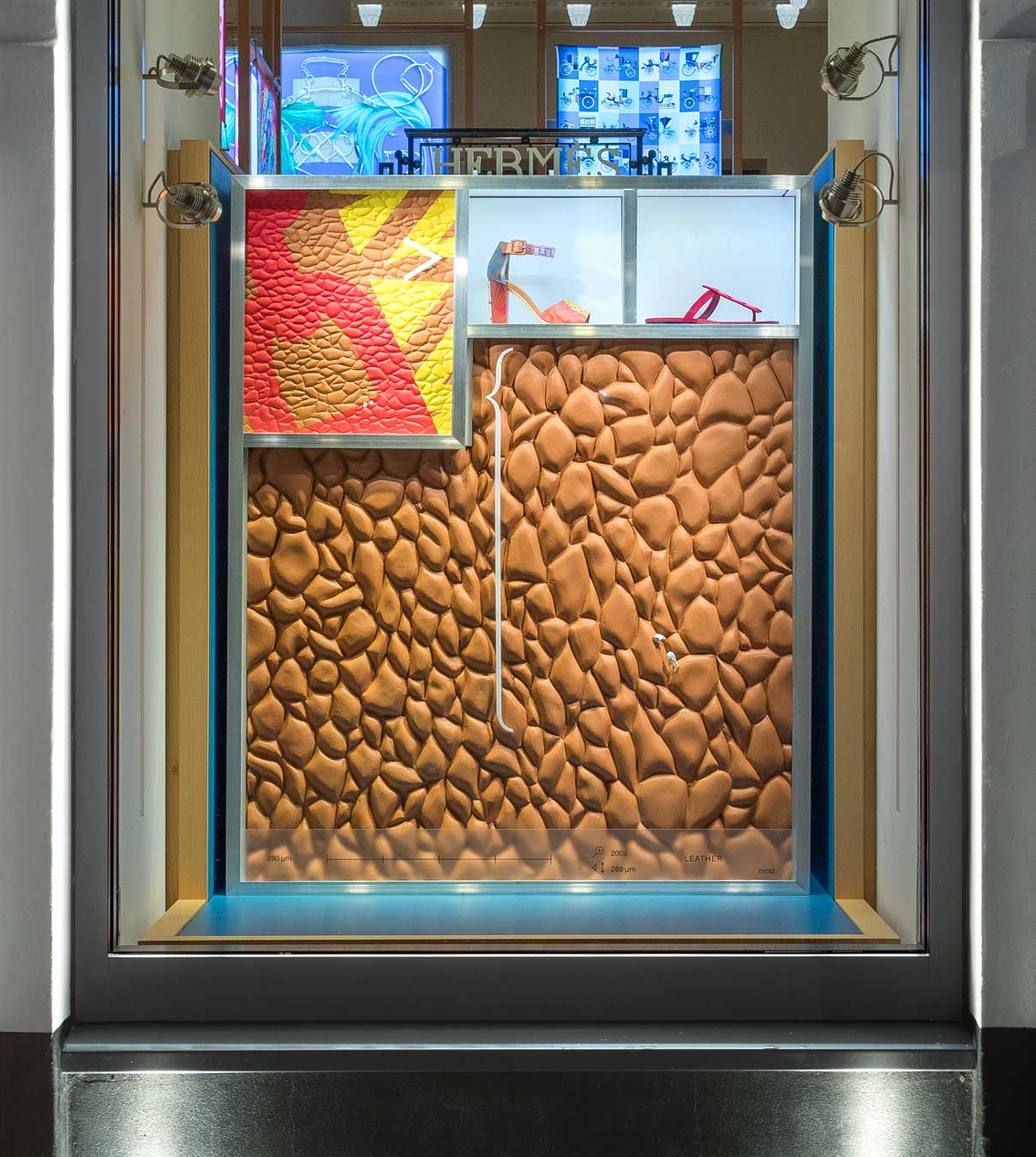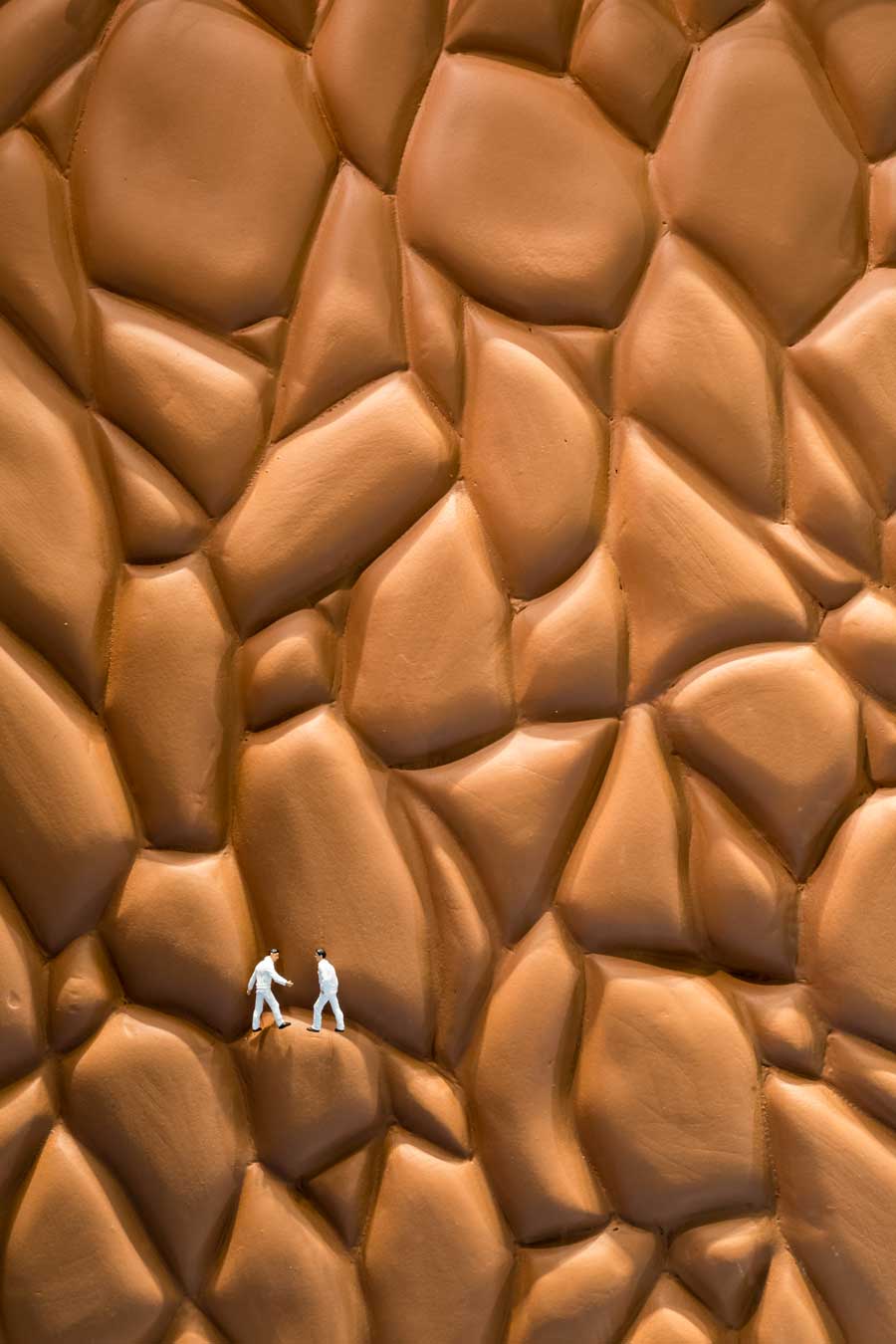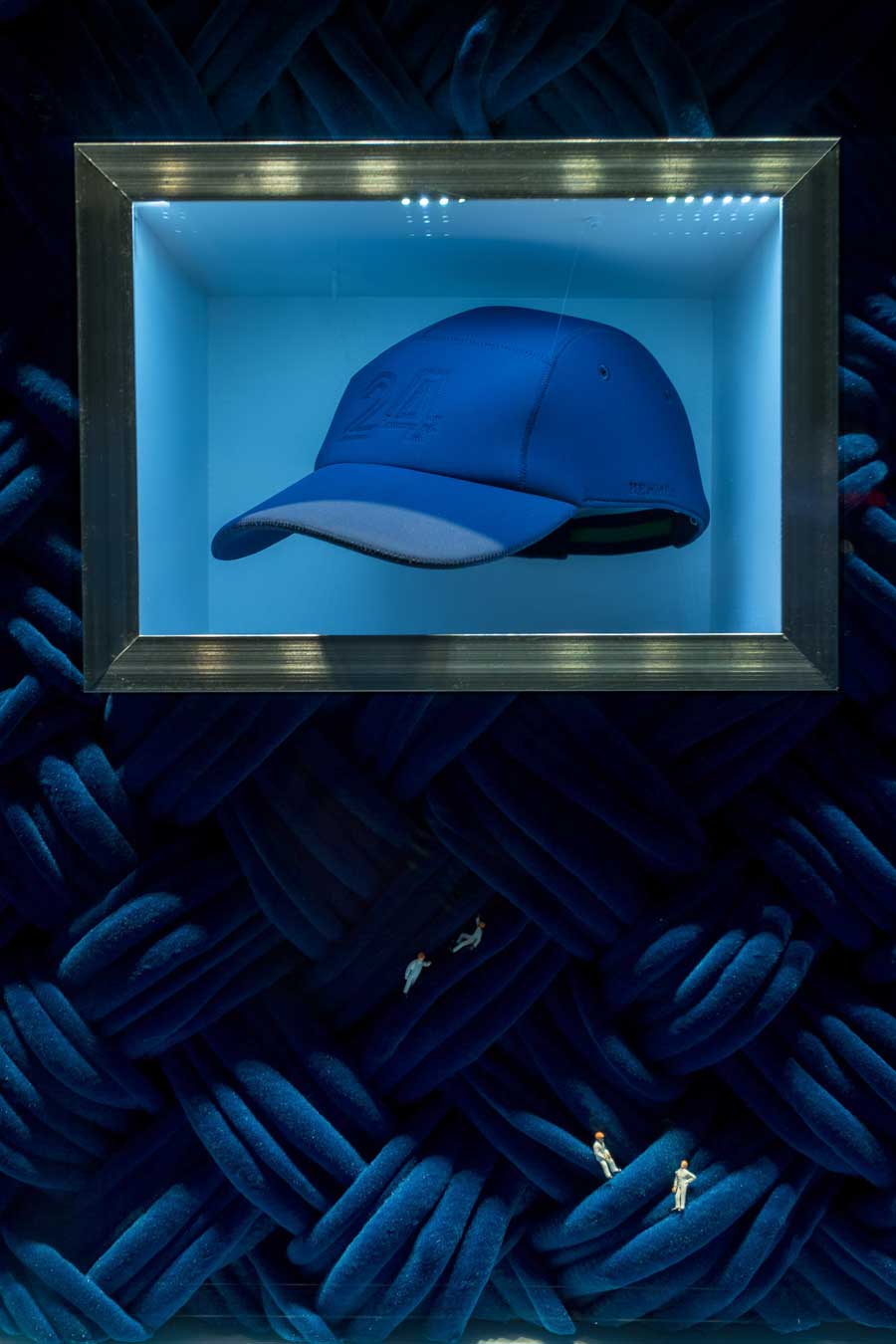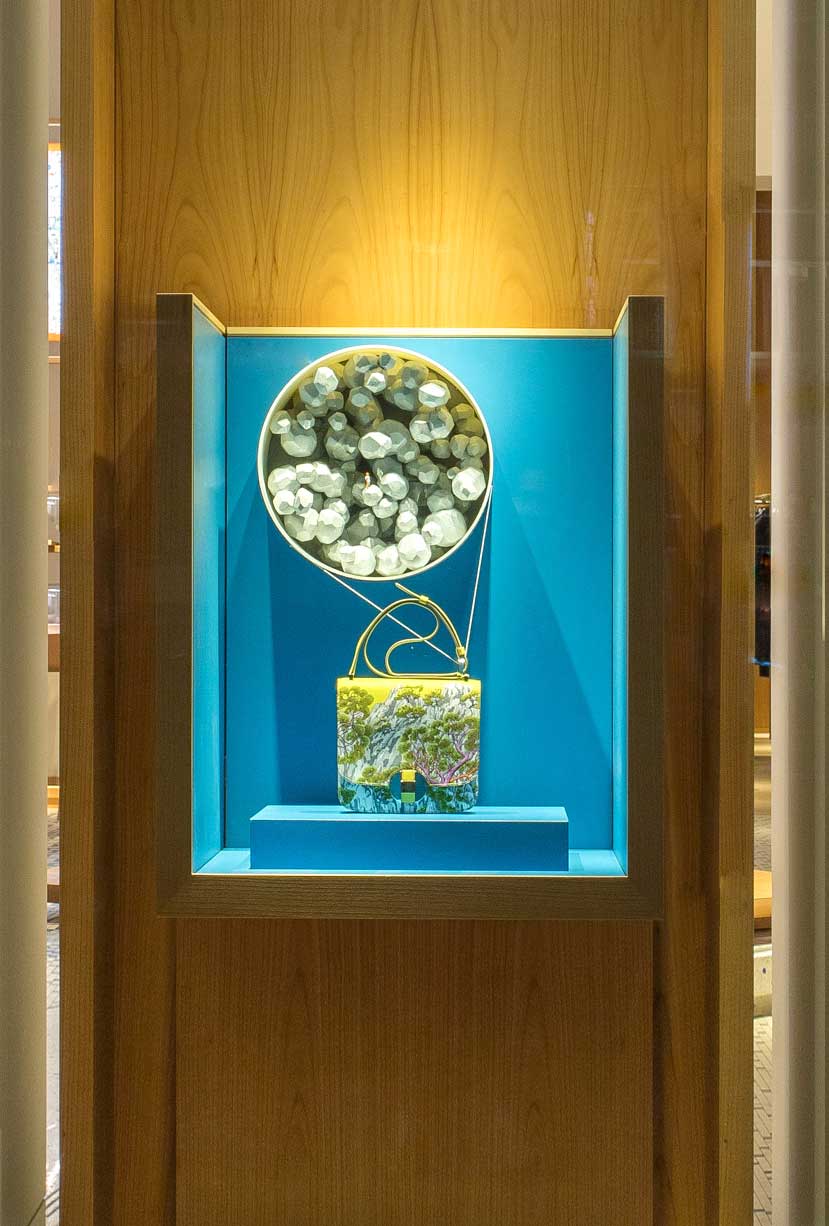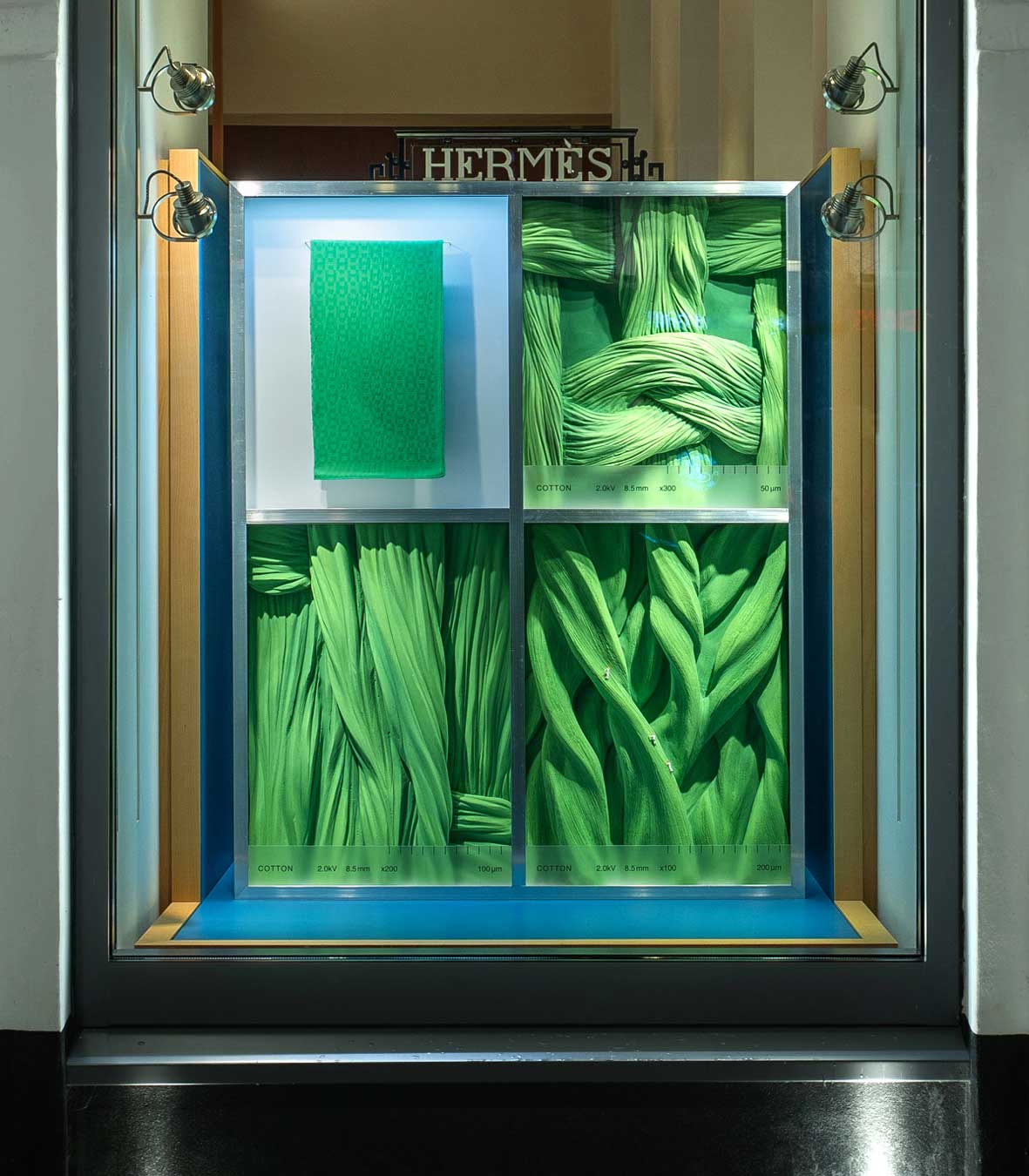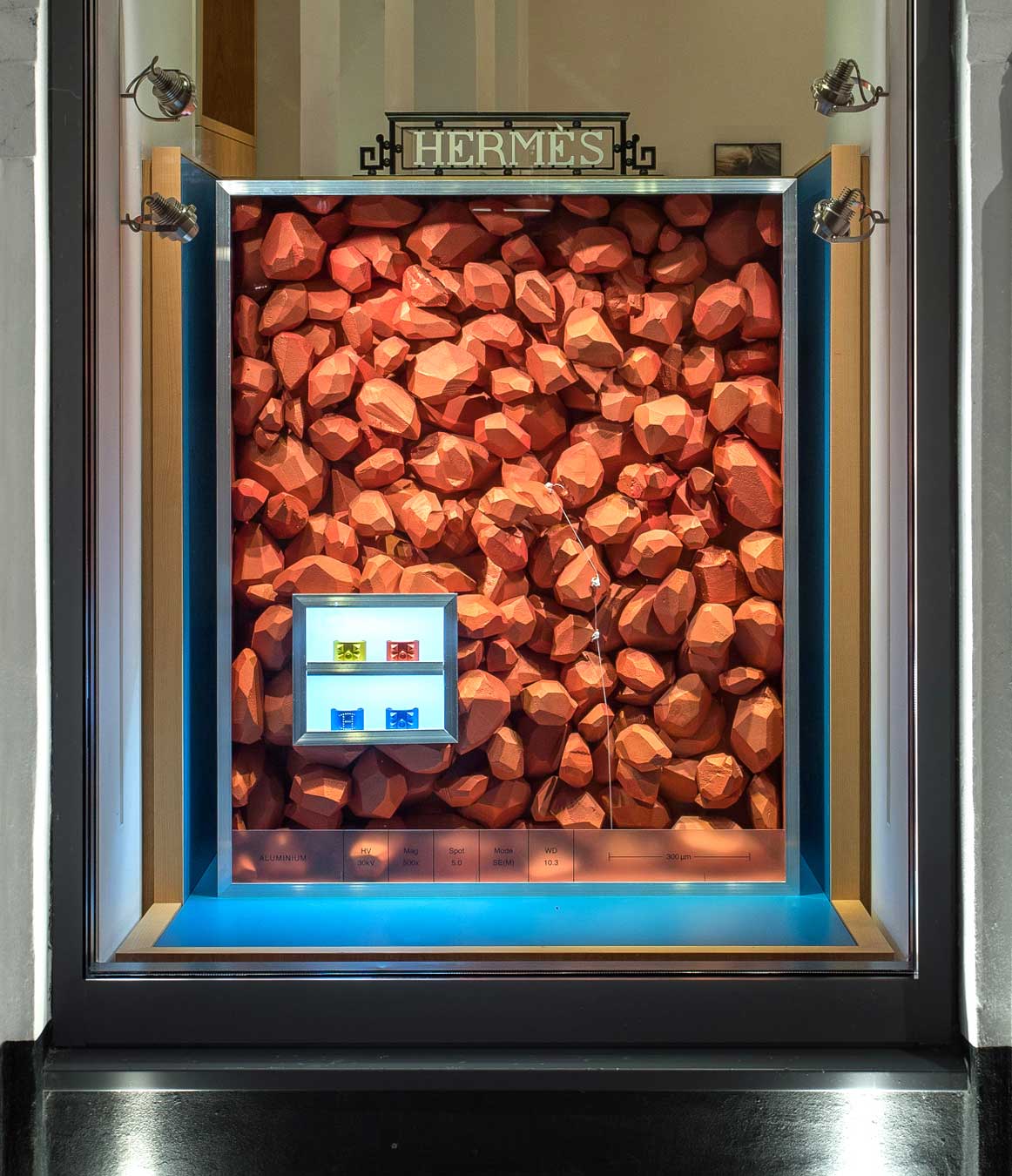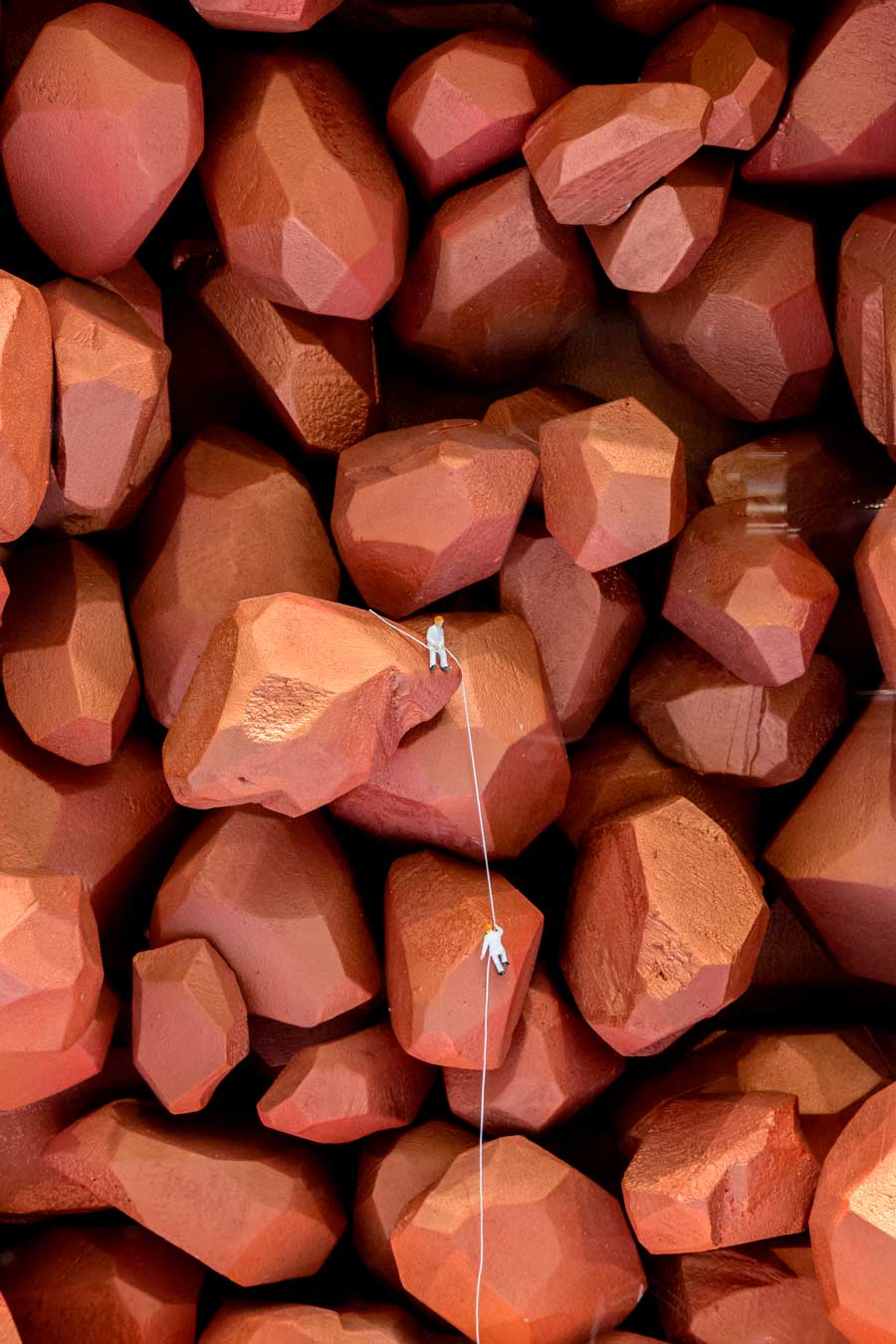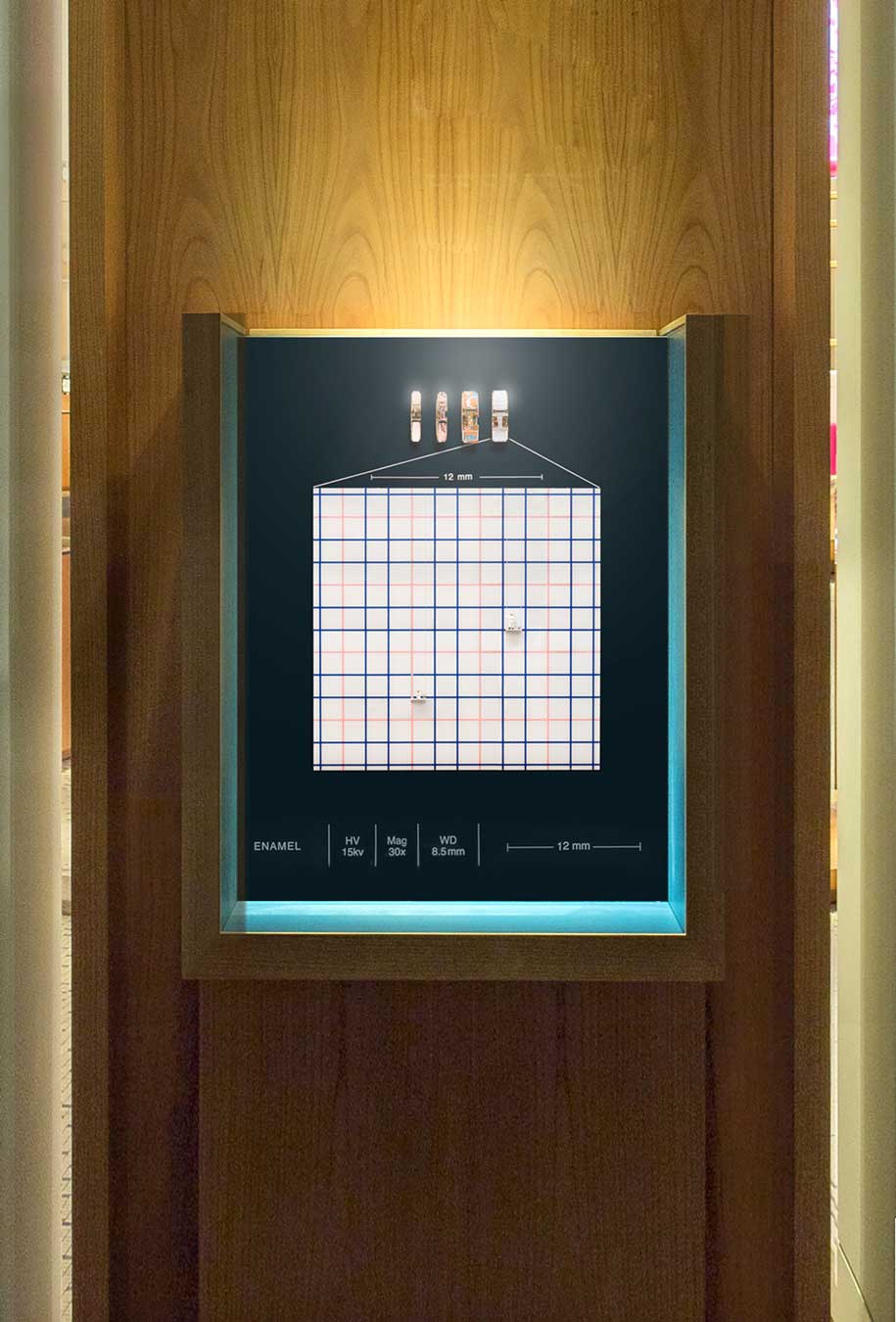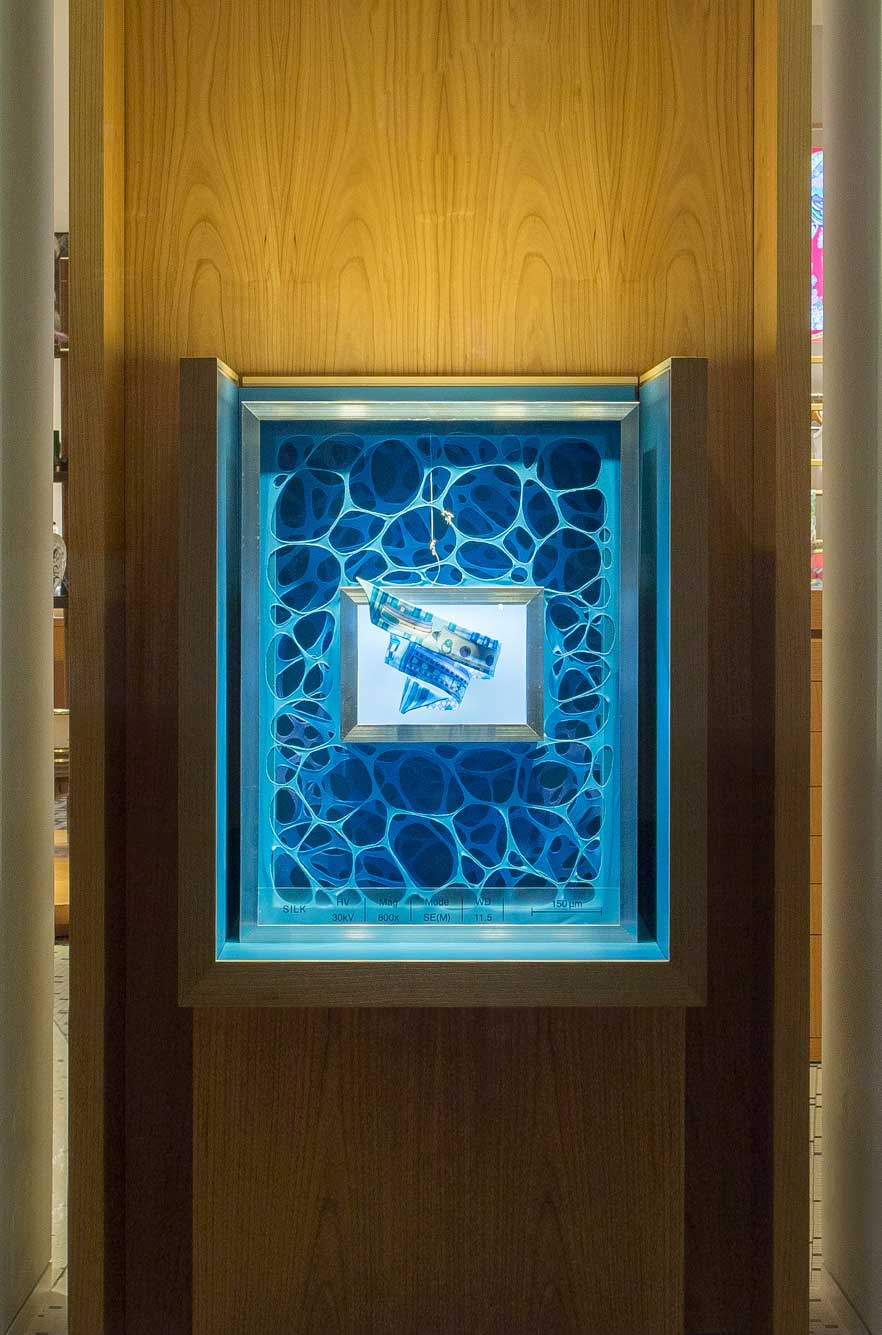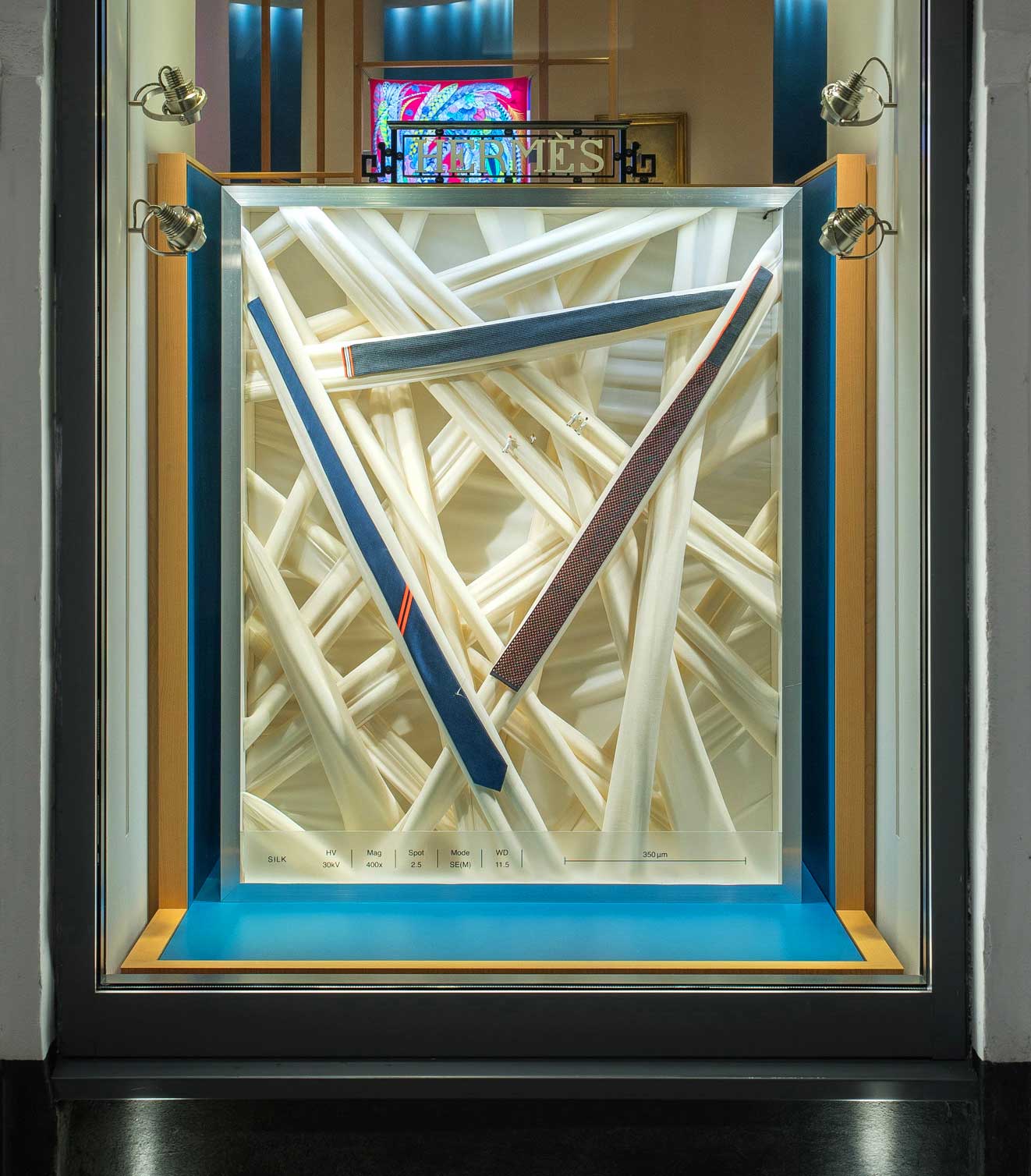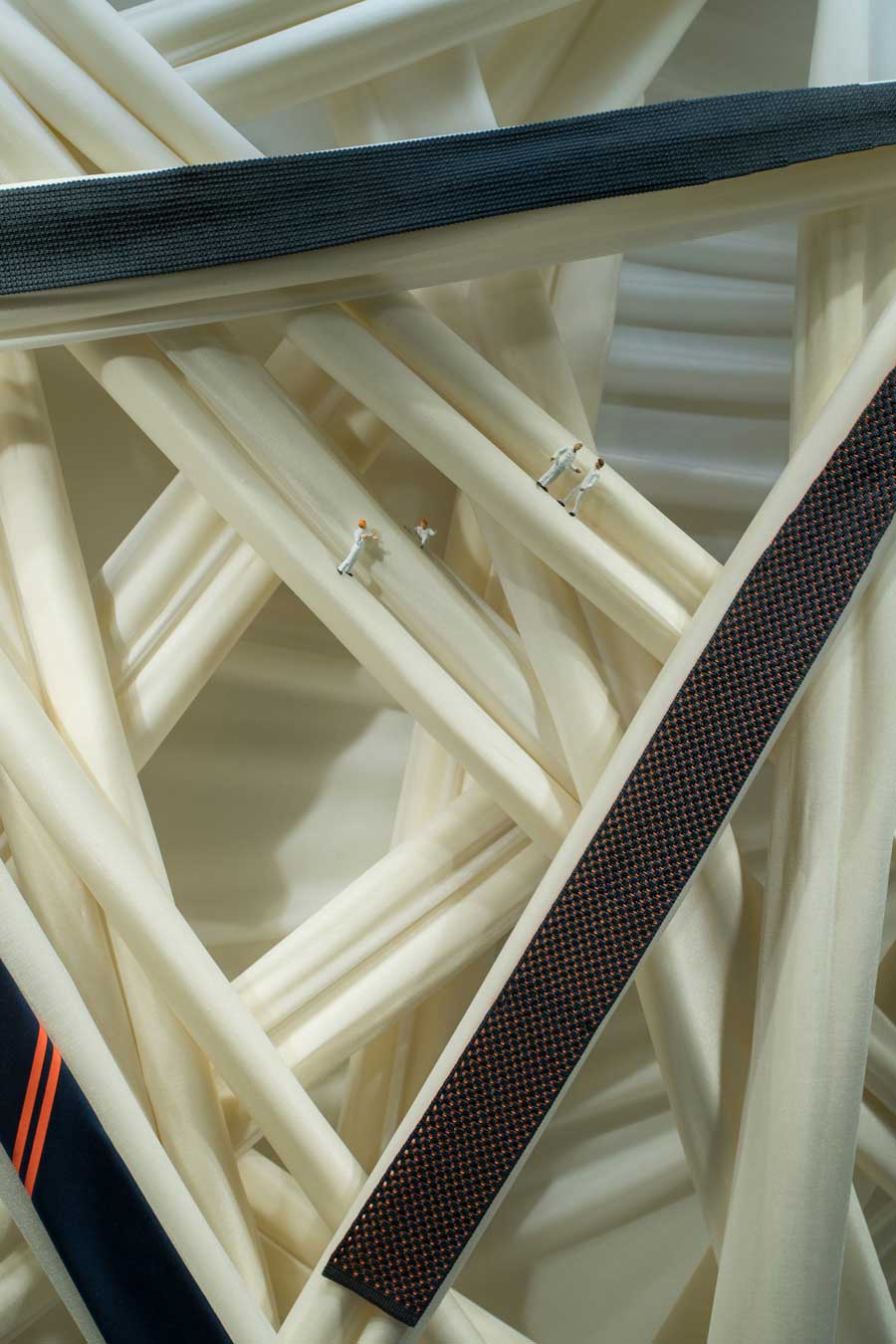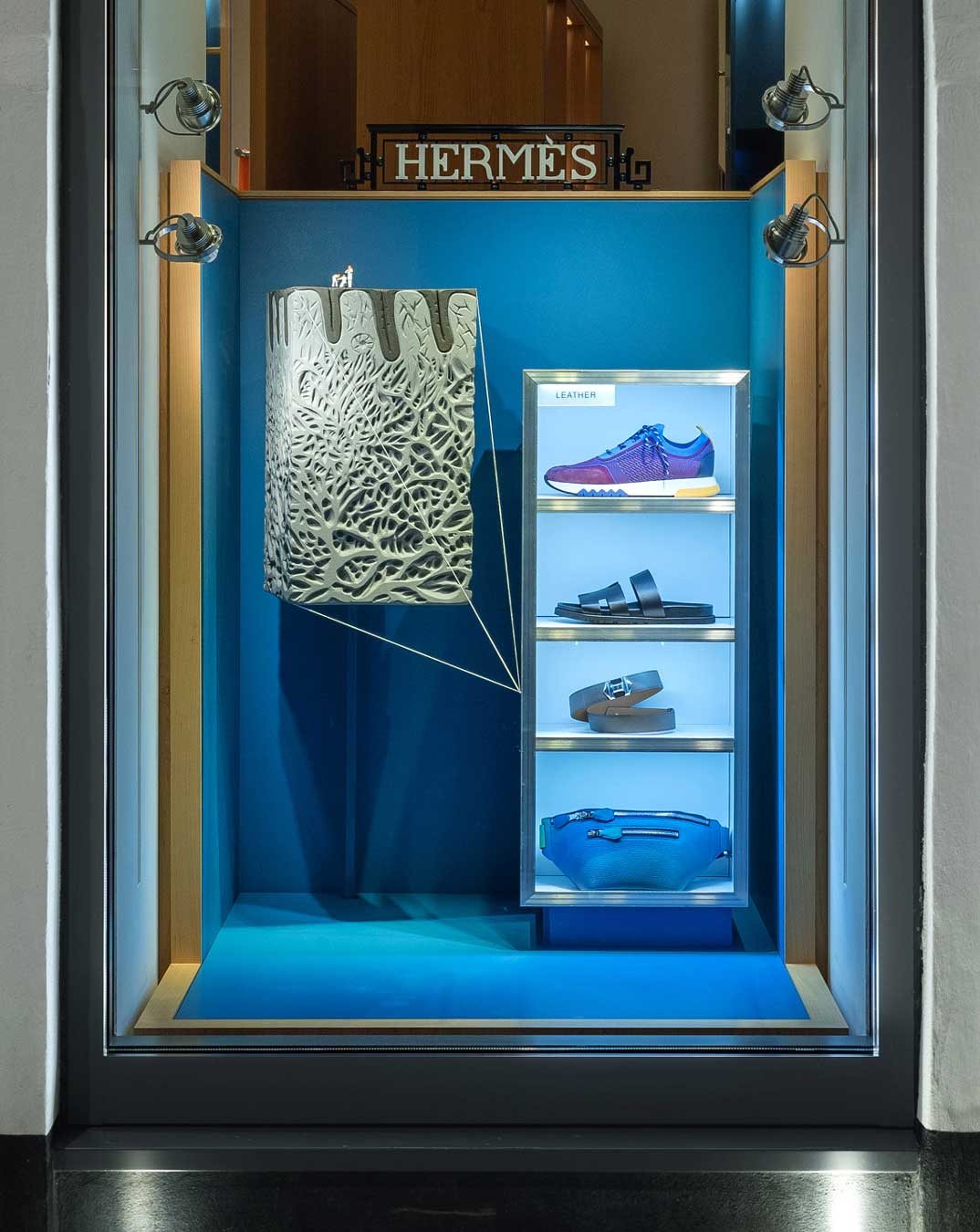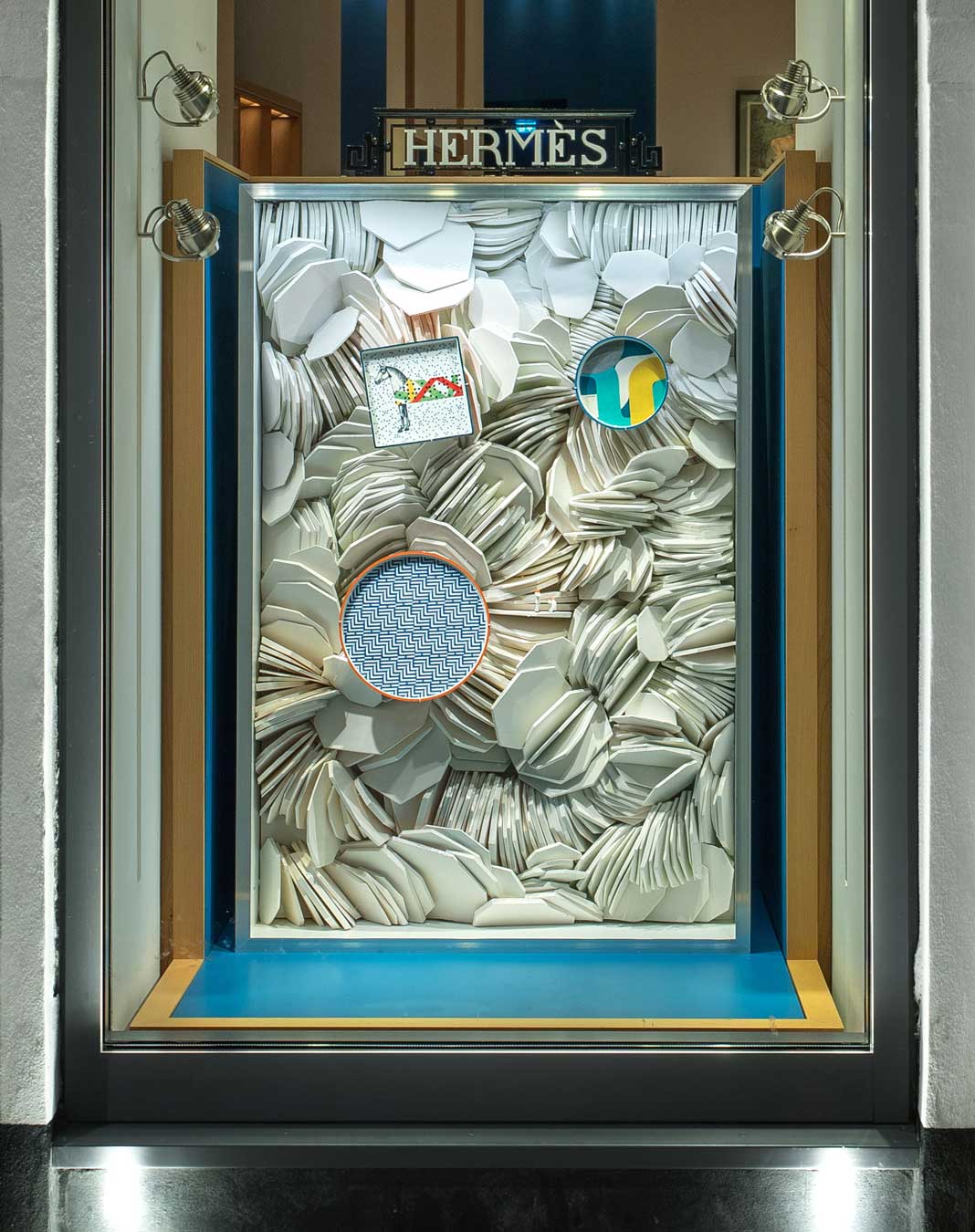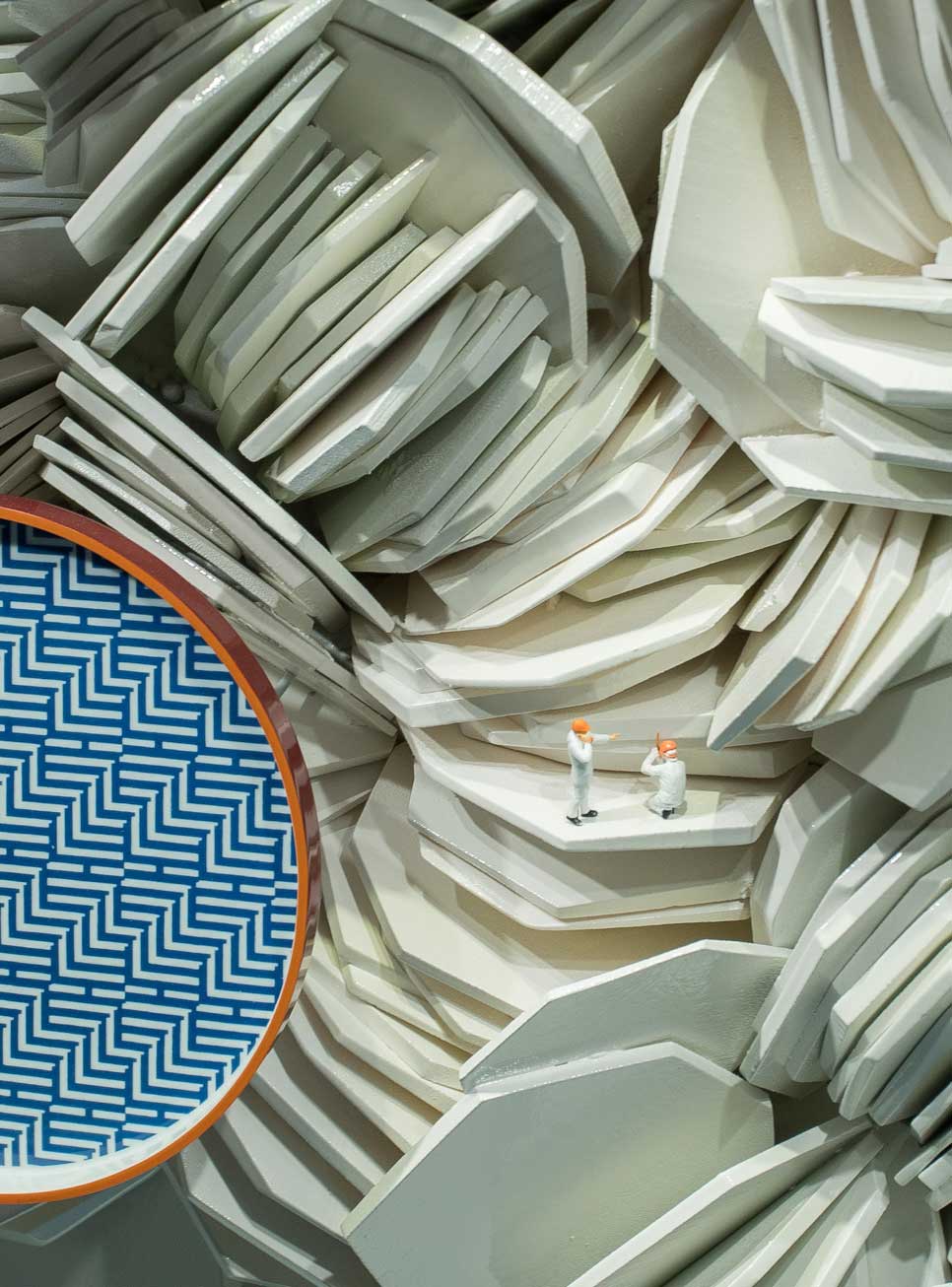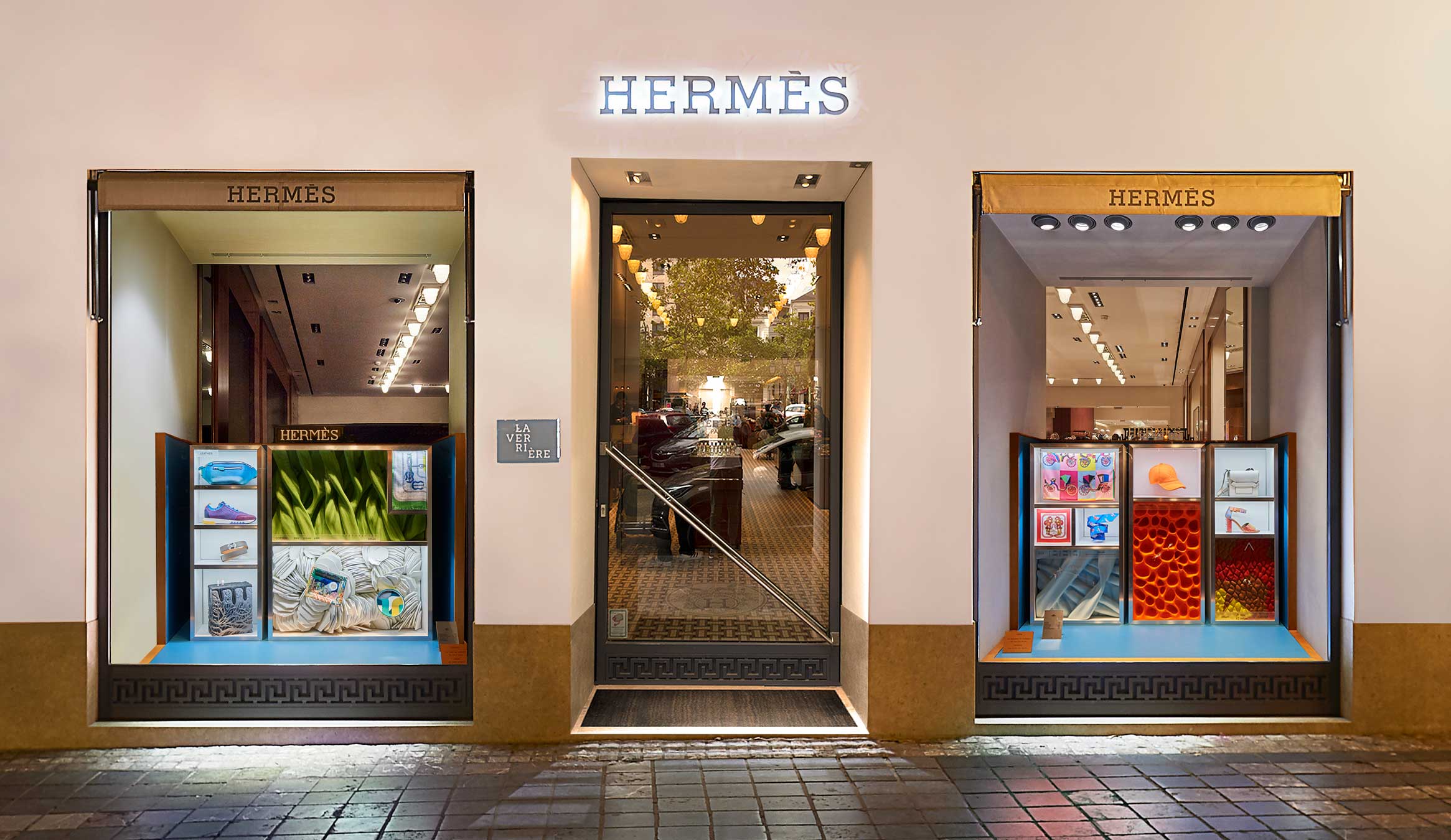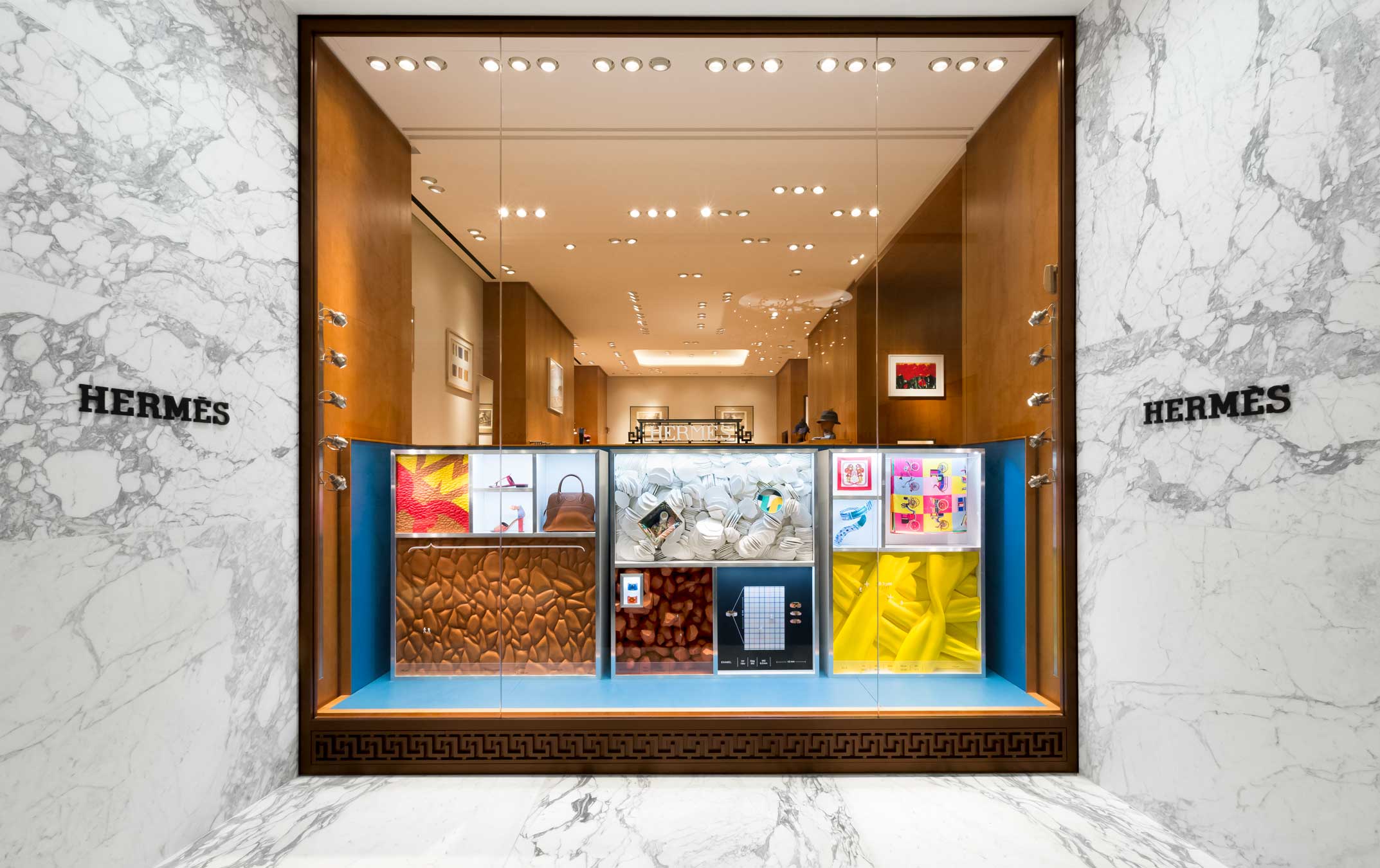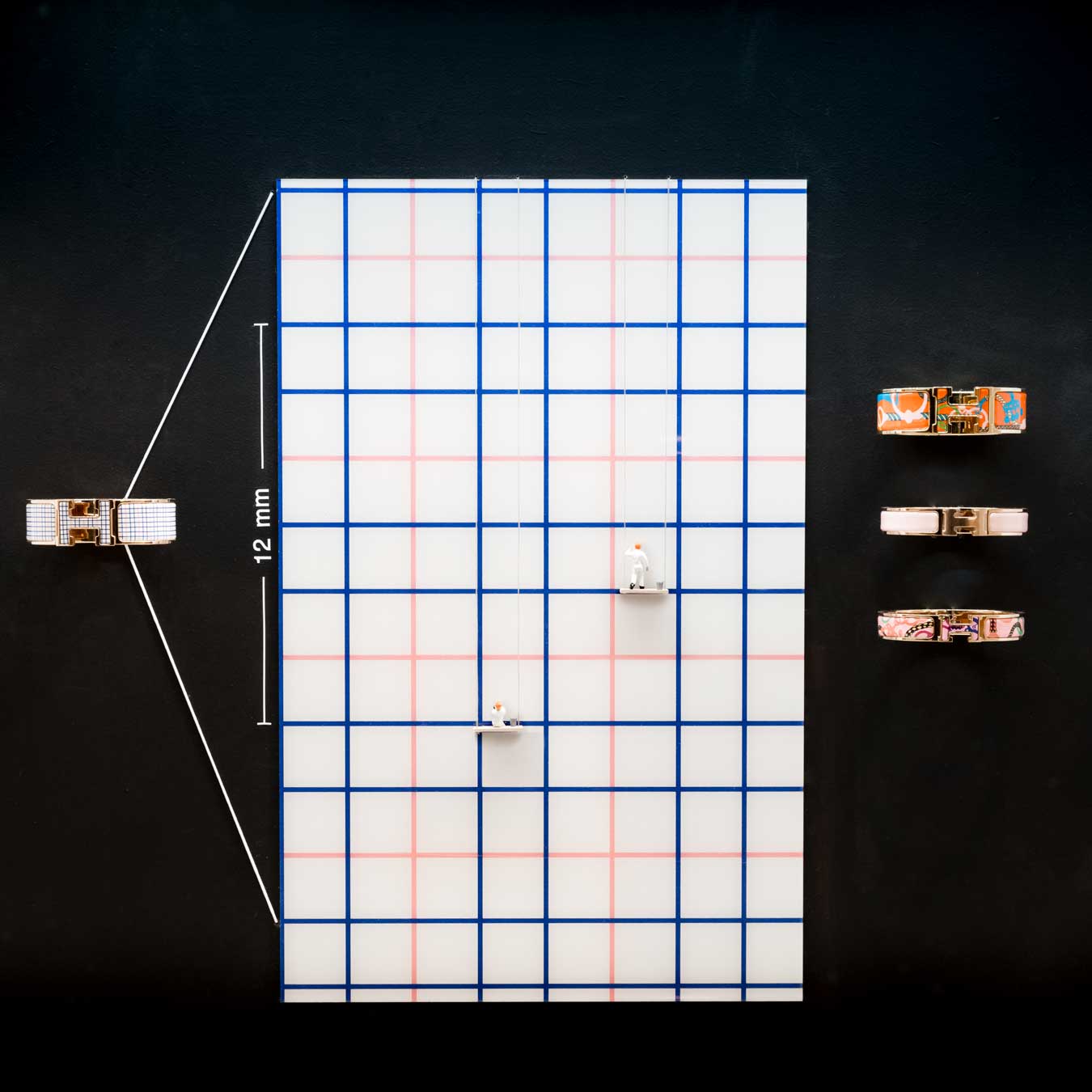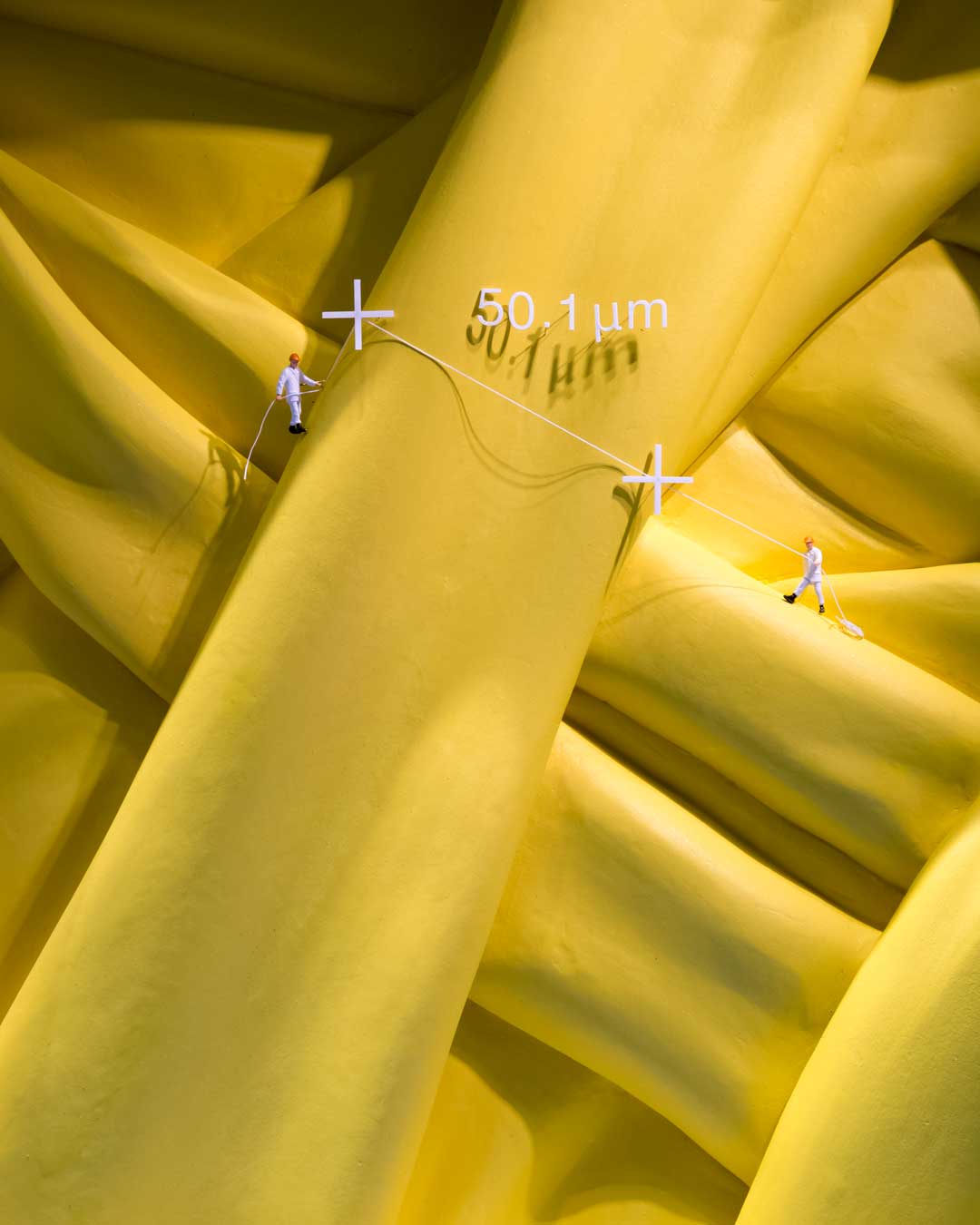 Hermès
A Closer Look
The 2020 overall theme is Innovation, and  we wanted to show this by taking a closer look into the products of Hermès by super zooming in and through the different materials using an electron microscope and getting nano views of their structure and atoms.
Hermès puts a lot of research into the materials to find the most beautiful and highest quality, best sustainable solution for a long lasting product.
We wanted to emphasize this research and give the customers the opportunity to have a closer look at Hermès products, and deep dive inside their materials and details for the craftsmanship.
When blowing something up it can become abstract and turn into something else. They become microscopic worlds made of strange shapes and complex formation hidden to the naked eye.
Inside this abstract landscapes of the materials we placed a team of scientists, explorers and quality control staff from Hermès: in this way we shown Hermès dedication for details and the research behind every material used, with a special focus on innovation.
We've had to research a lot on how each material looks and a lot of tests of how to best represent it.
We chose to present each material in a scientific style that refers the electron microscope graphic and language: Silk, Leather, Neoprene, Ceramic, Enamel, Aluminium are some of the most representative materials for the brand.
Copenhagen, Bruxelles, Antwerp, Knokke, Amsterdam, Oslo & Luxembourg, Spring 2020