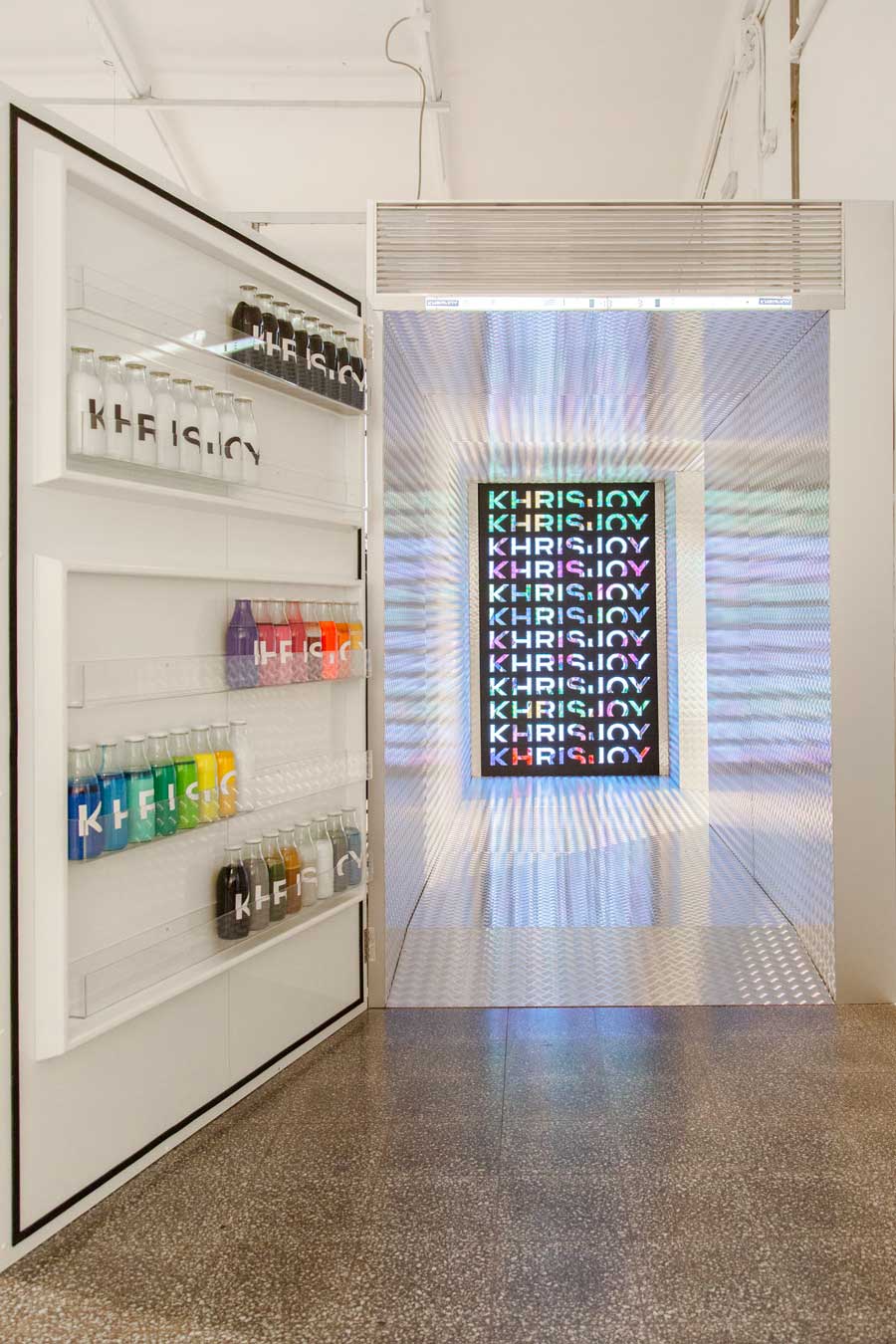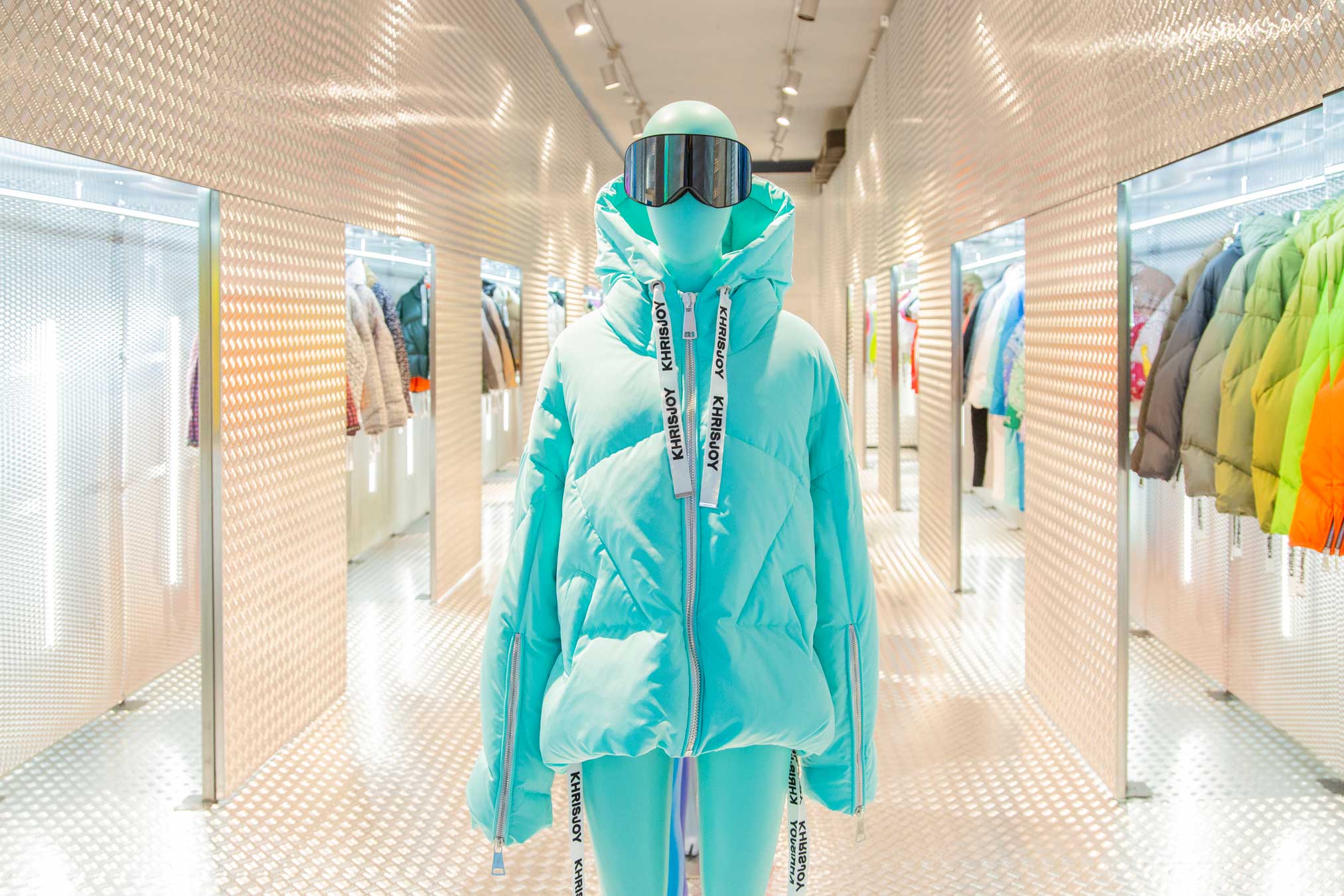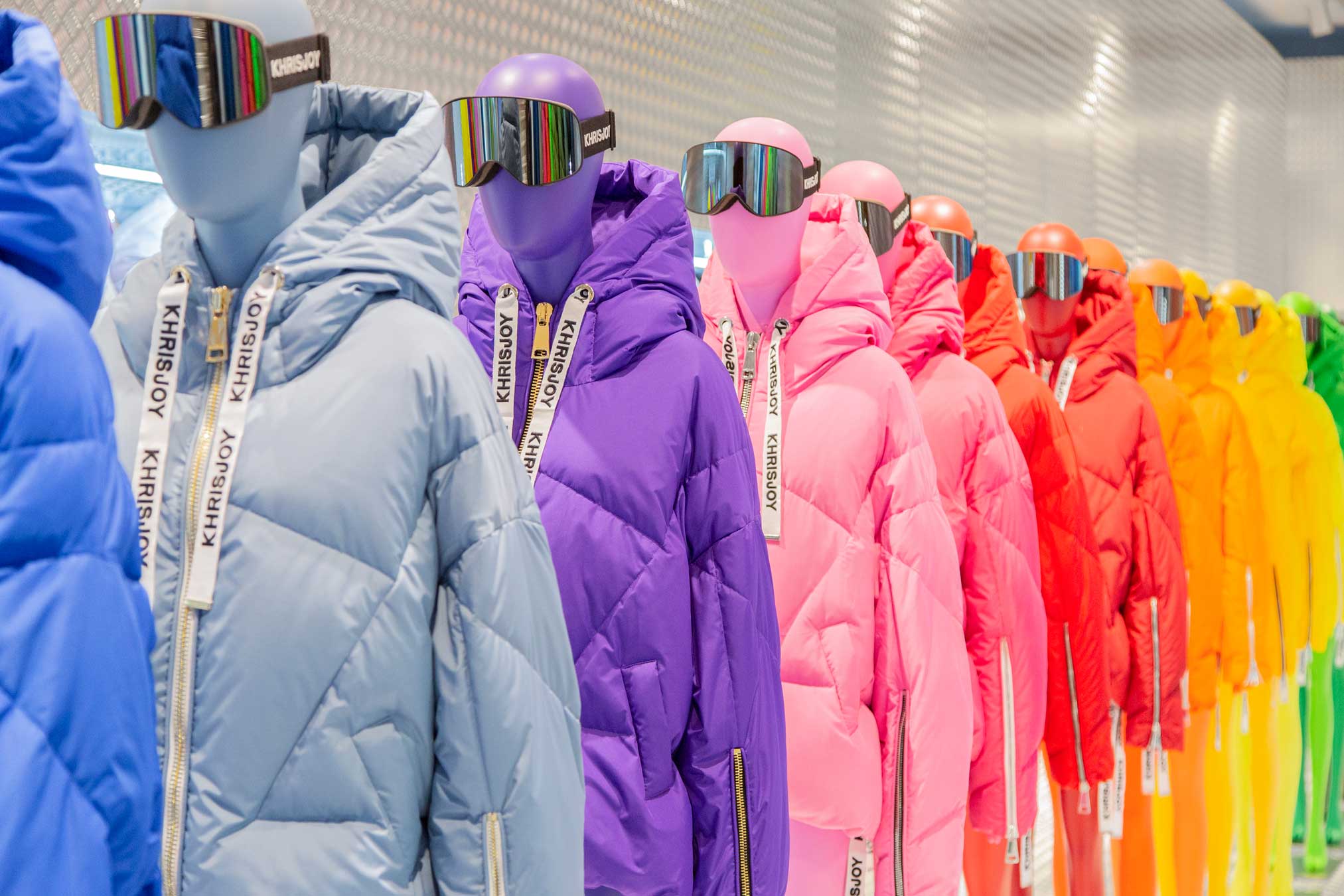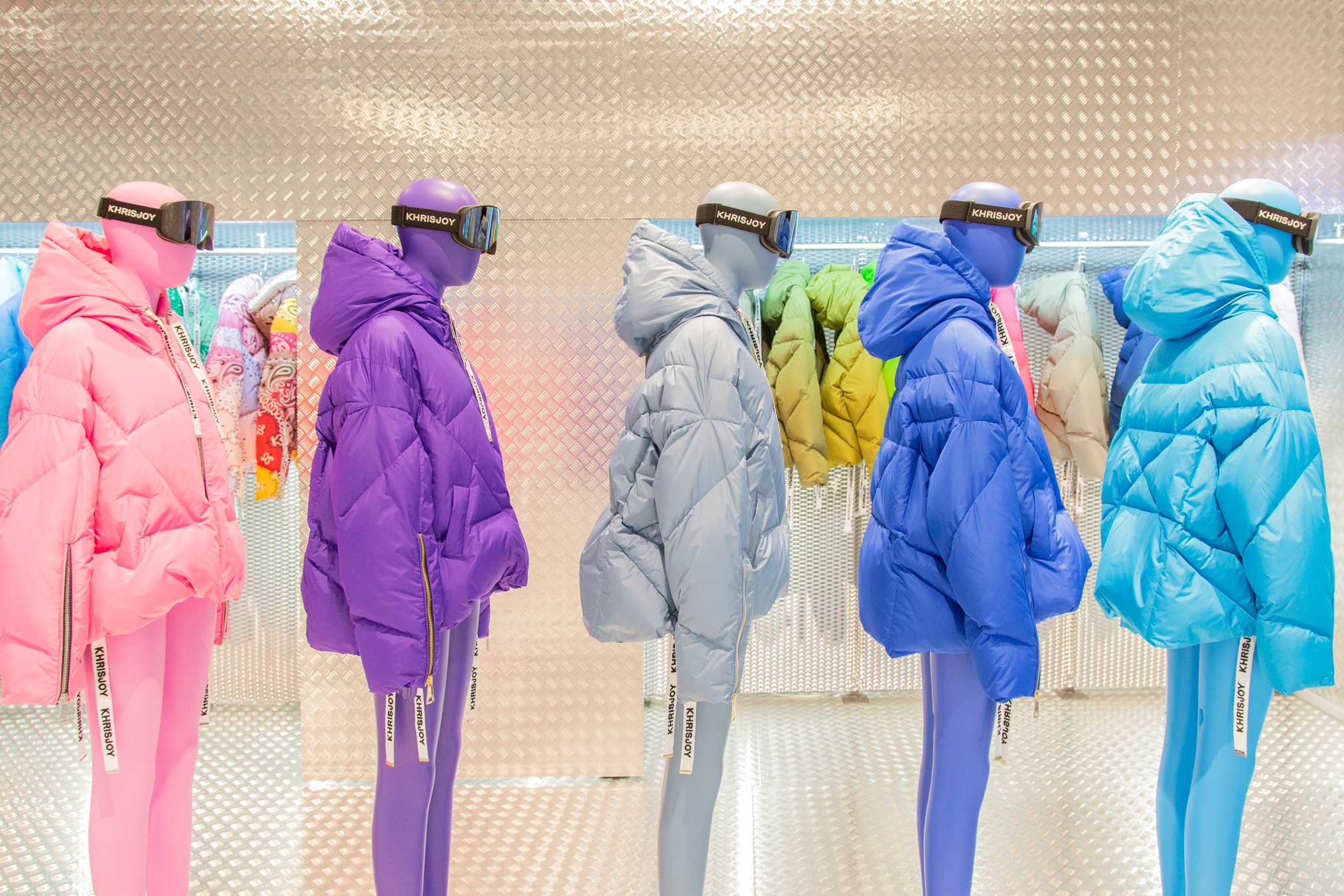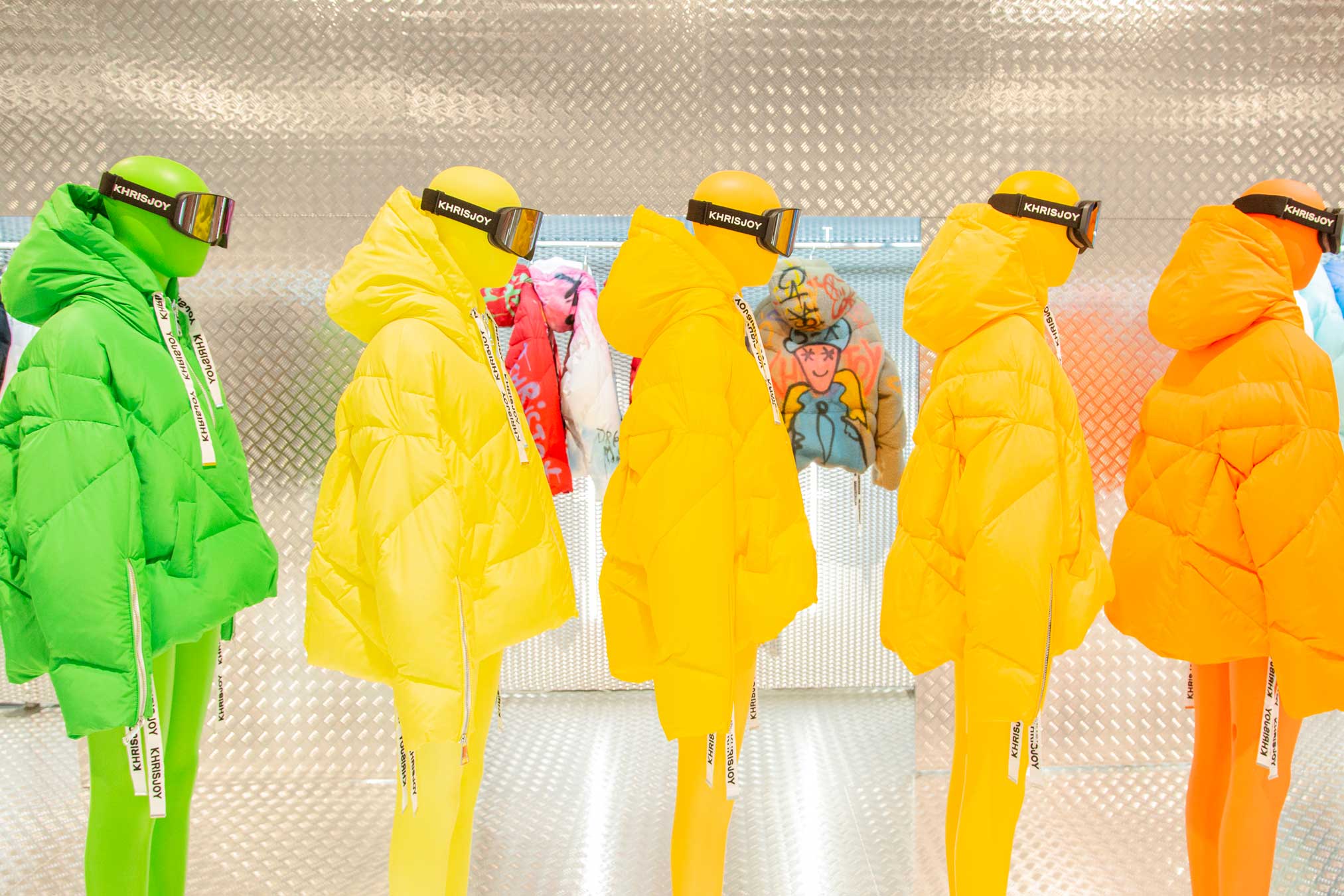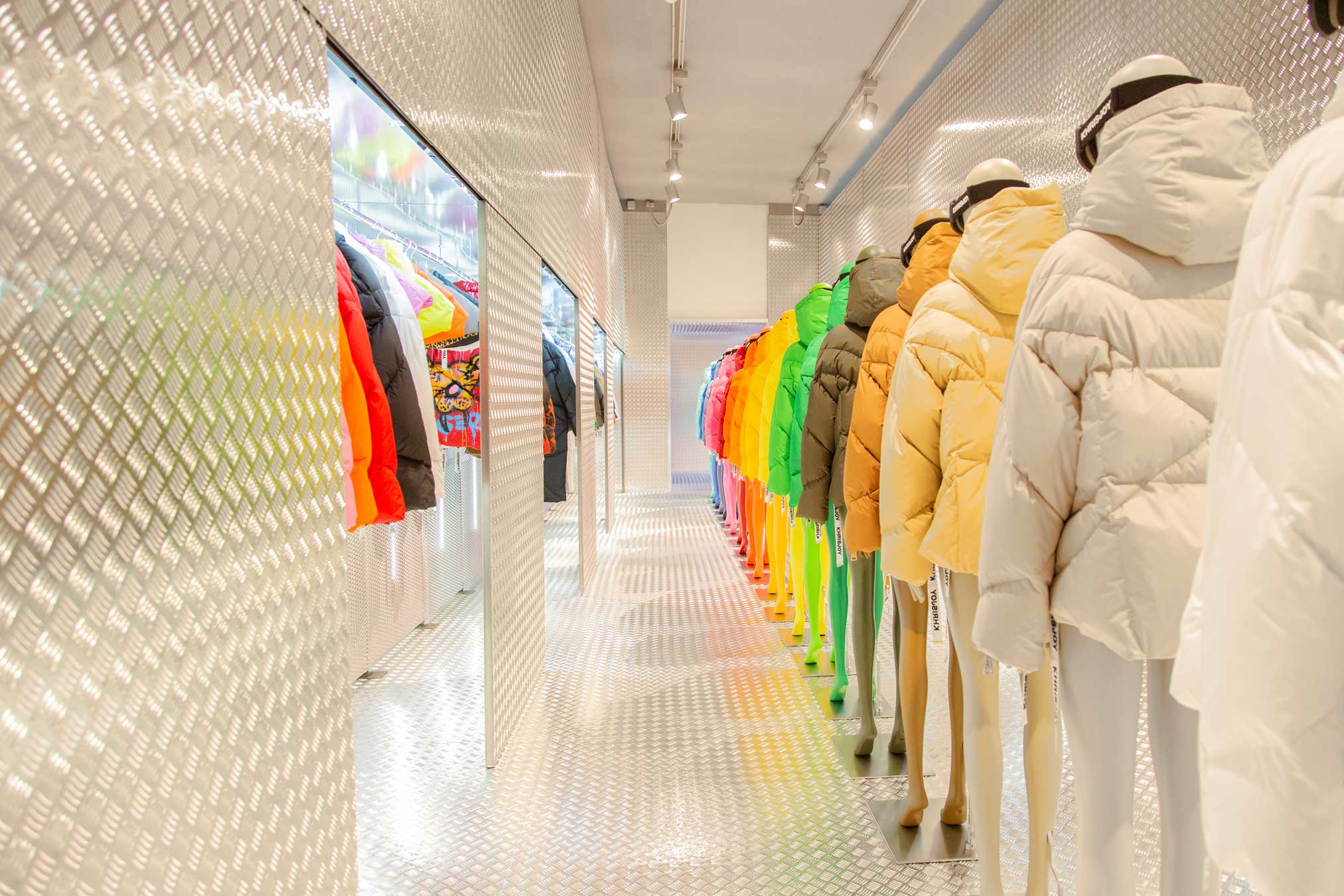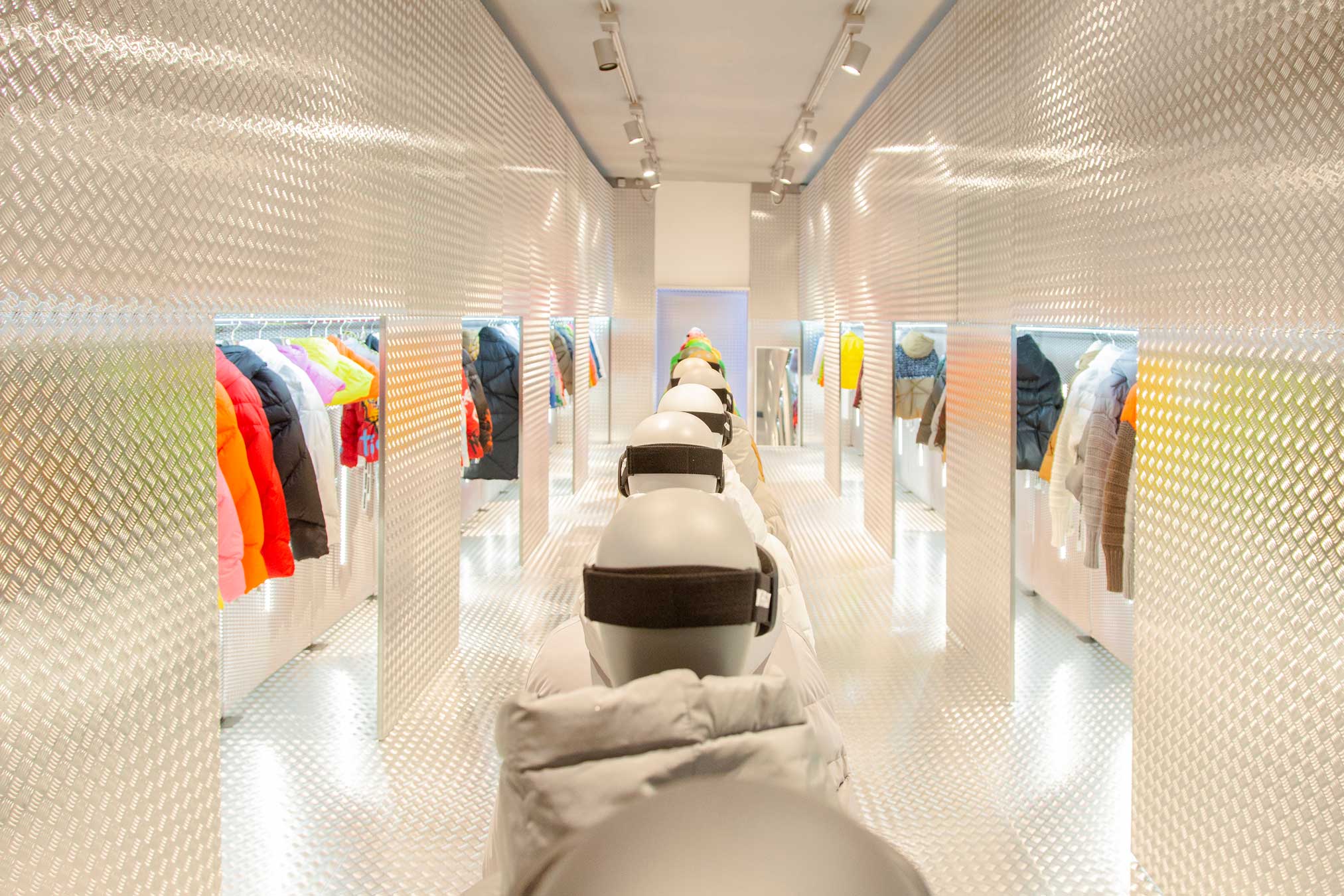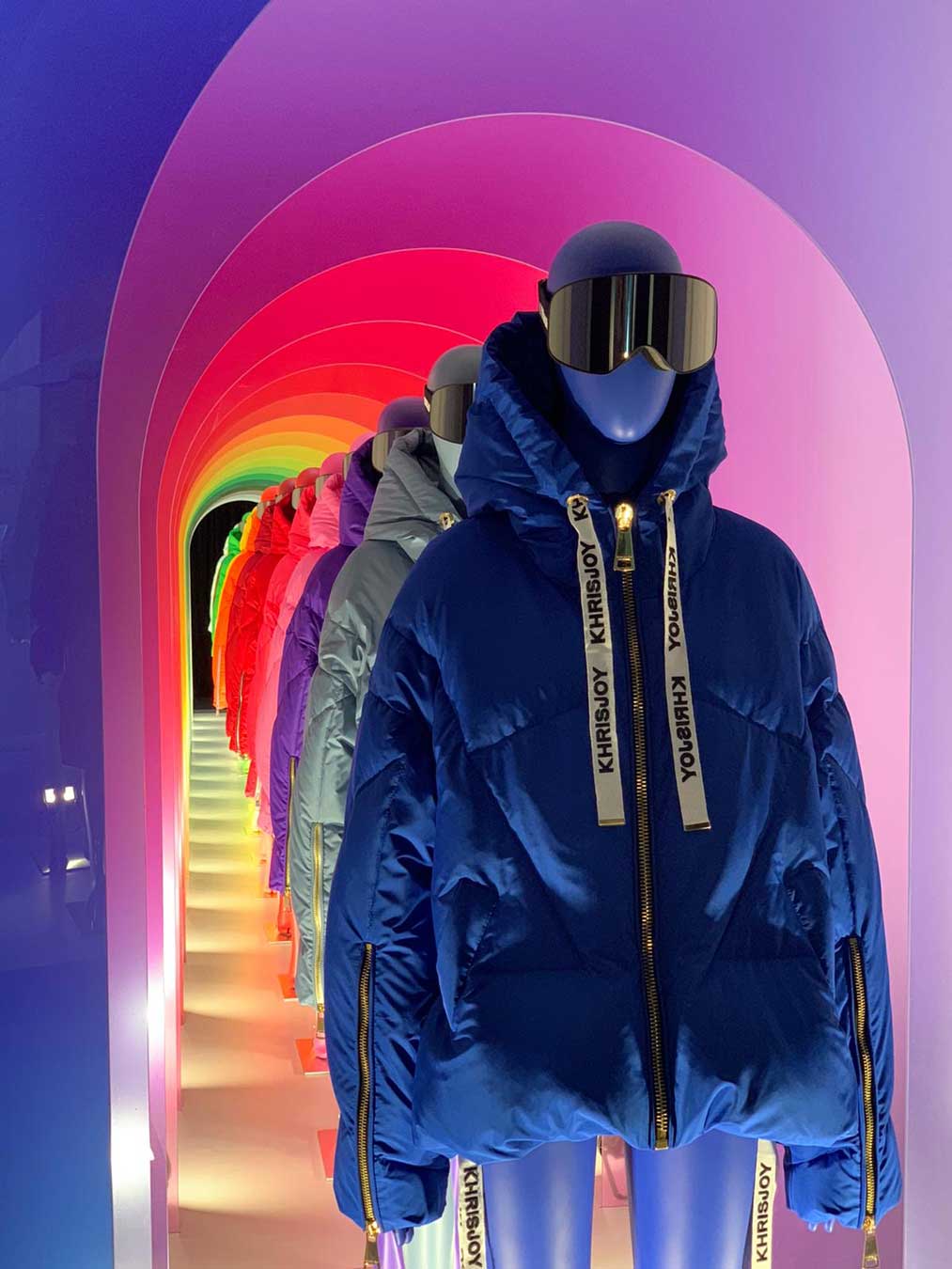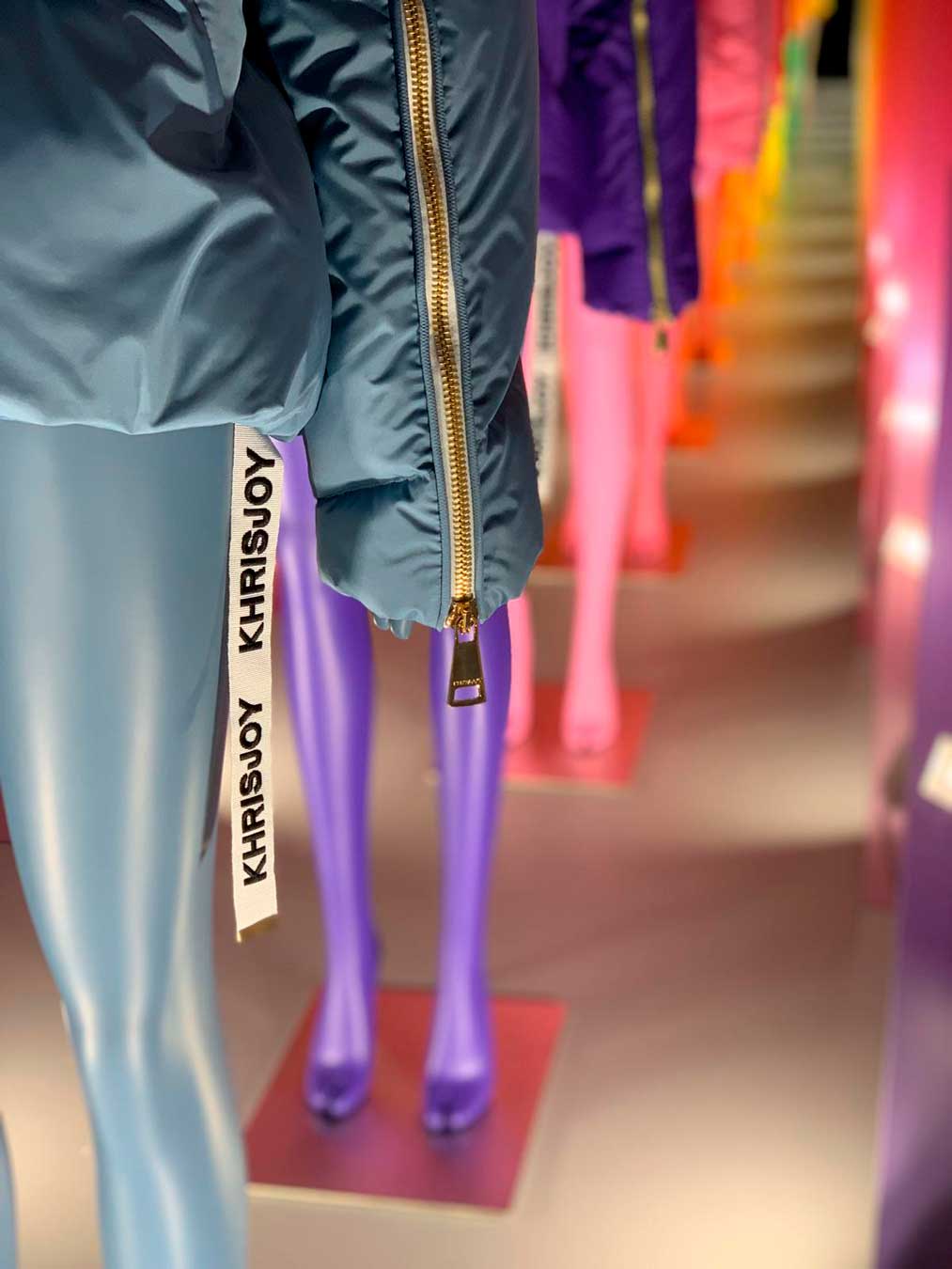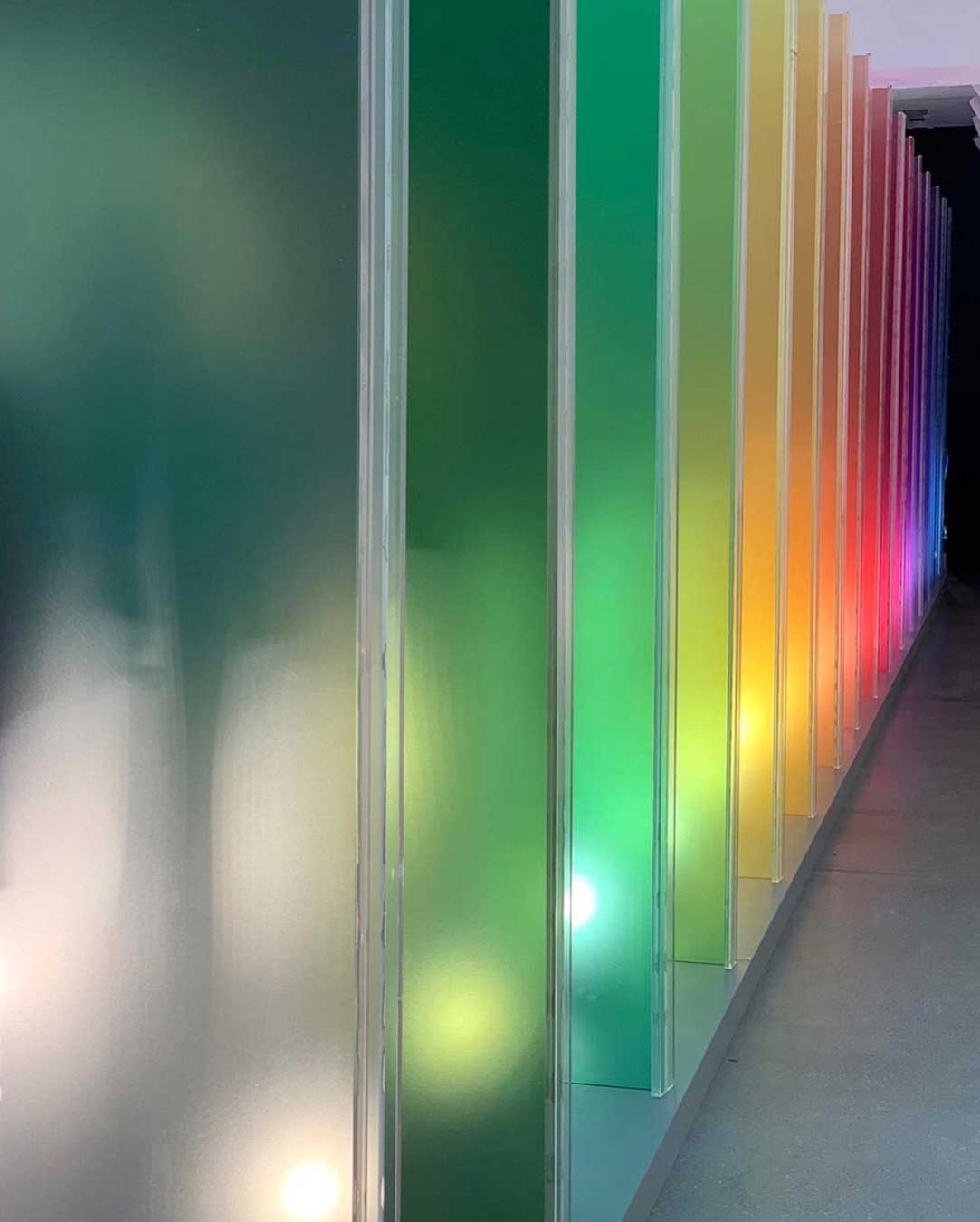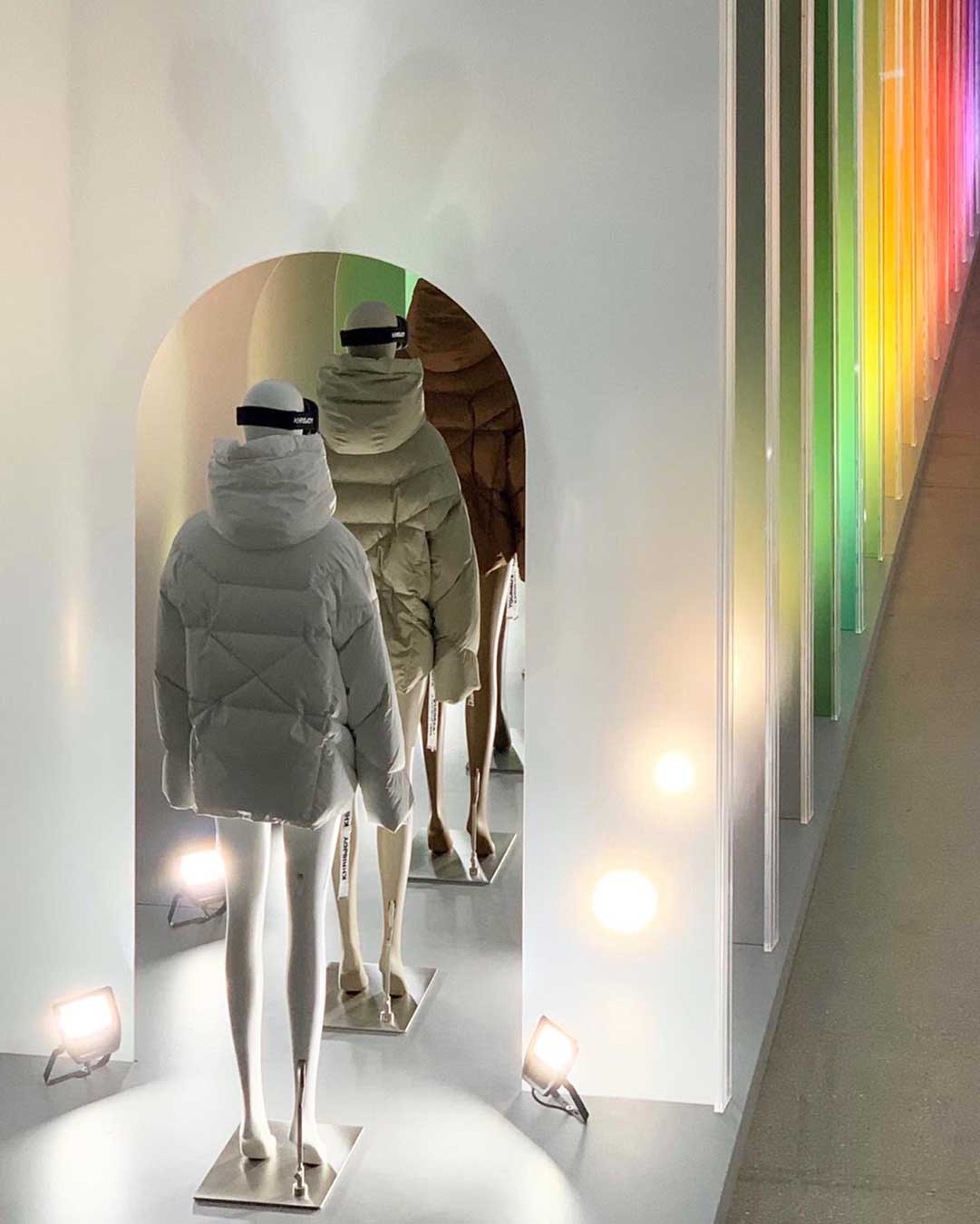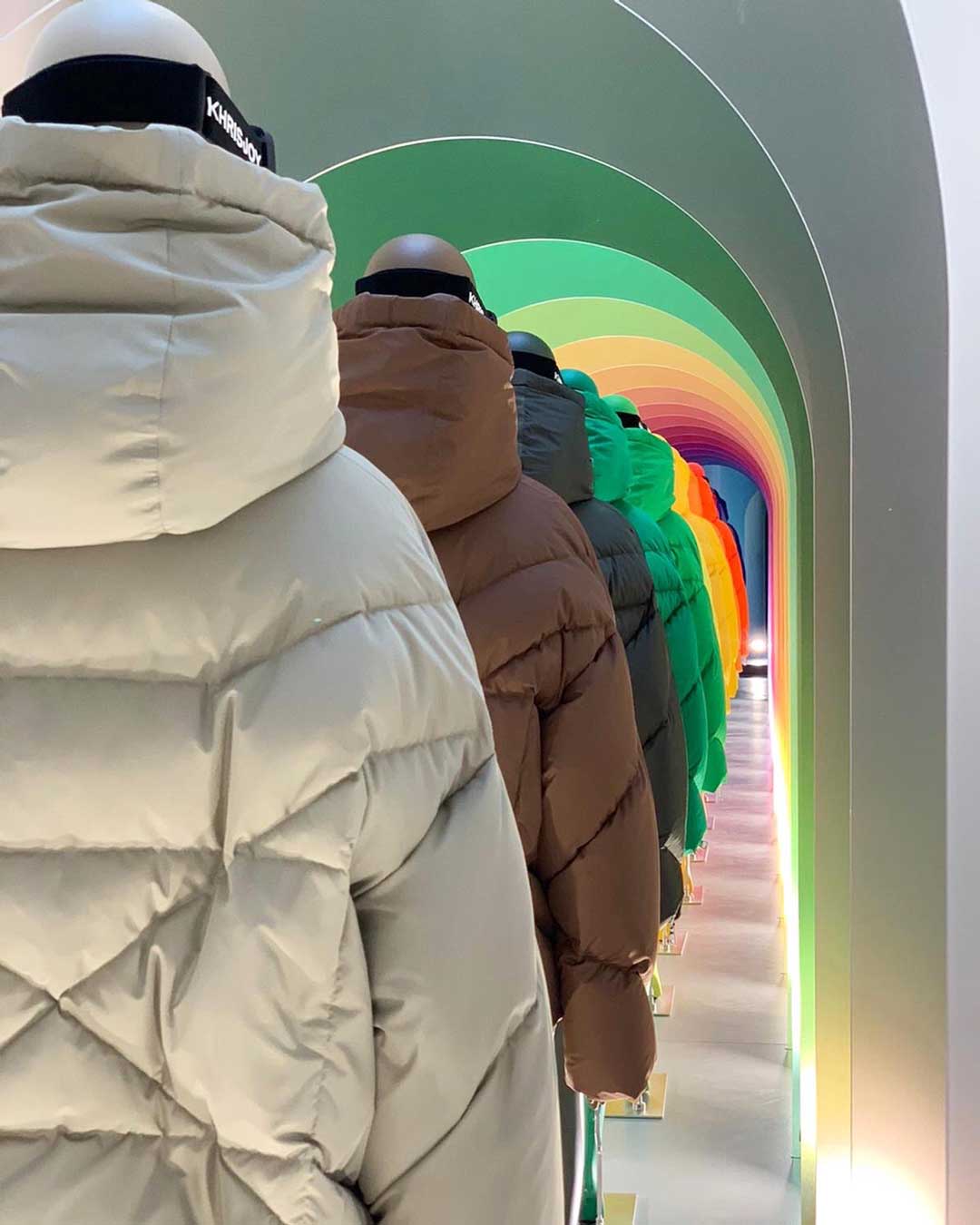 Khrisjoy
Frozen Rainbow
The space dedicated to Khrisjoy inside the Riccardo Grassi showroom in Milan is covered with materials that refer to the cold. An environment muffled by polar temperatures.
An open fridge at the entrance invites buyers to enter as if in a secret place through an icy tunnel. Inside they found the walls covered in metal and all products inside backlit niches.
In a space that is very cold and without colours, the attention is captured by a row of colourful mannequins wearing matching puffer jackets that create a bright rainbow all over the room.
For the space in Paris we treaded the entrance like a coloured tunnel focusing the attention to the row of rainbow mannequins.
A decisive contrast occurs since the very colourful entrance leads to a room upstairs where the colours are almost completely missing. In this way the products stand out.
Milan, Paris, January 2020