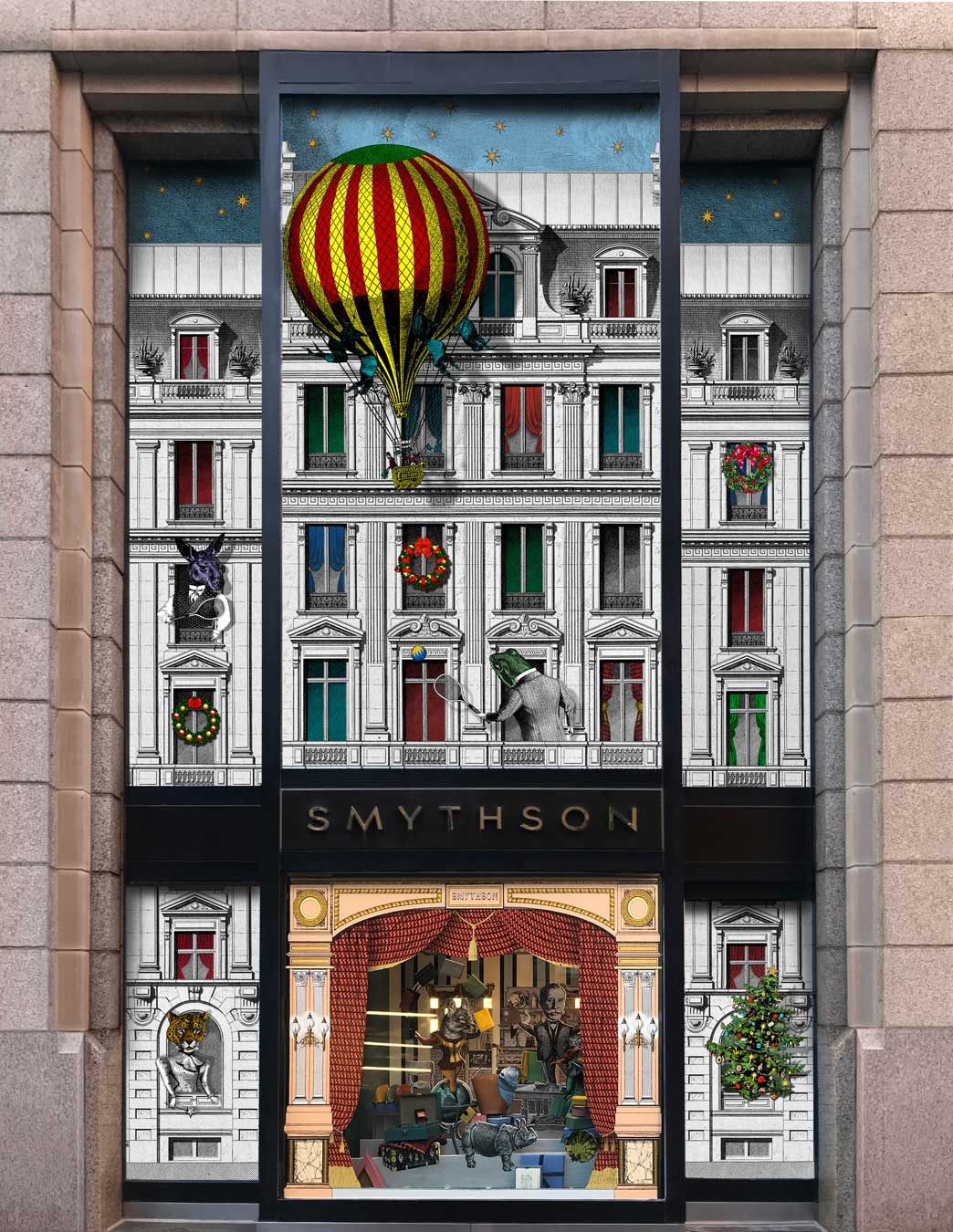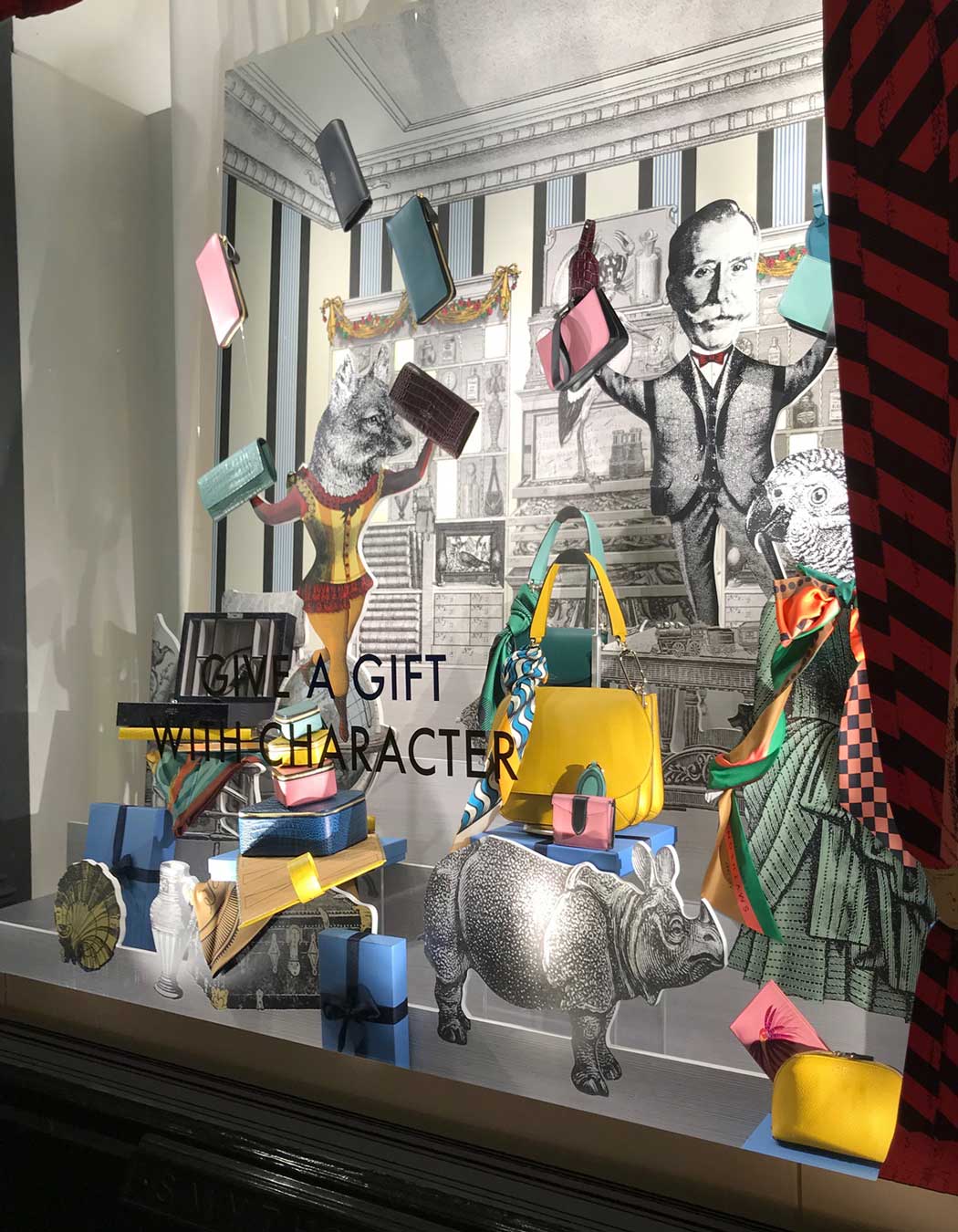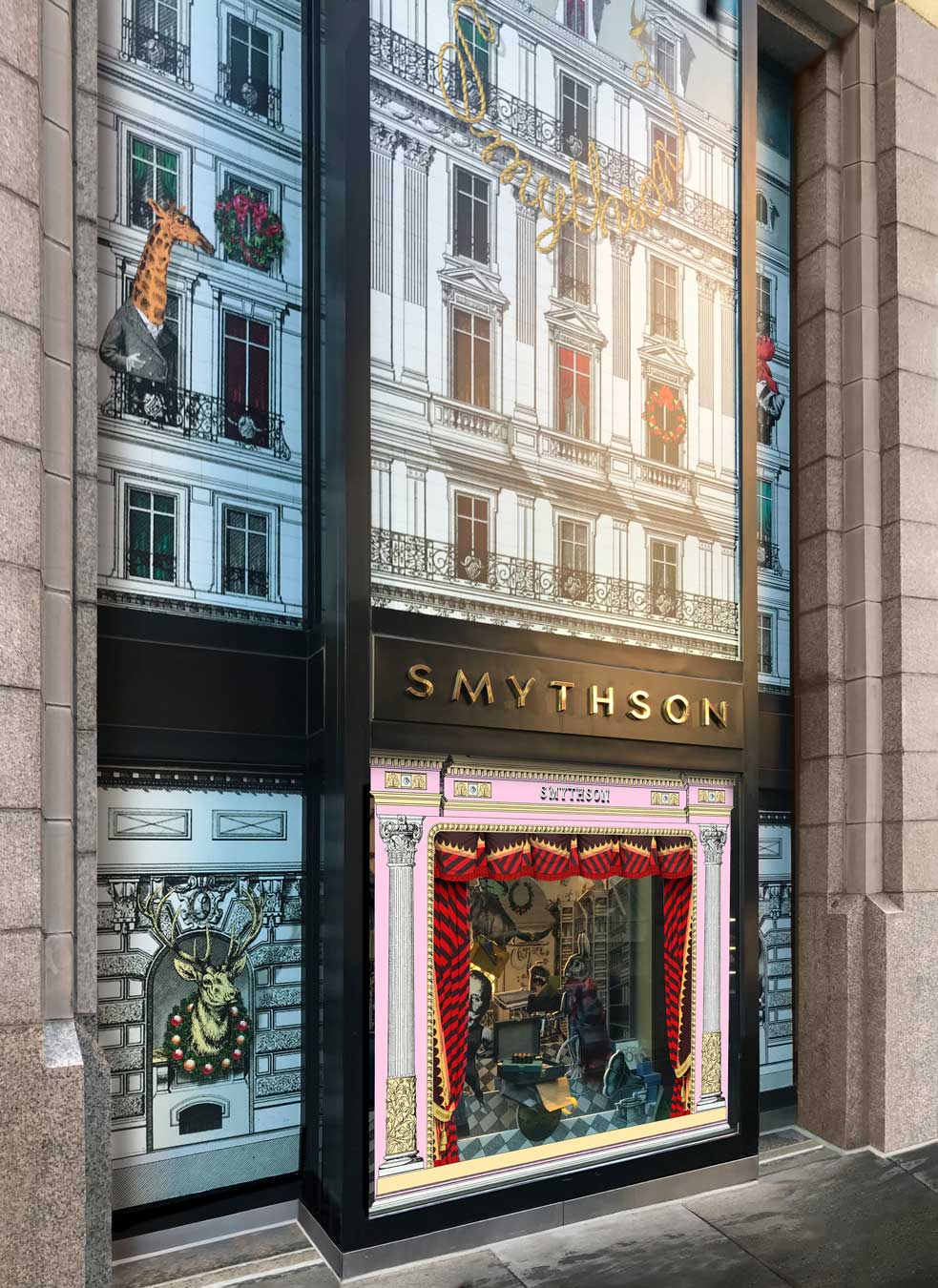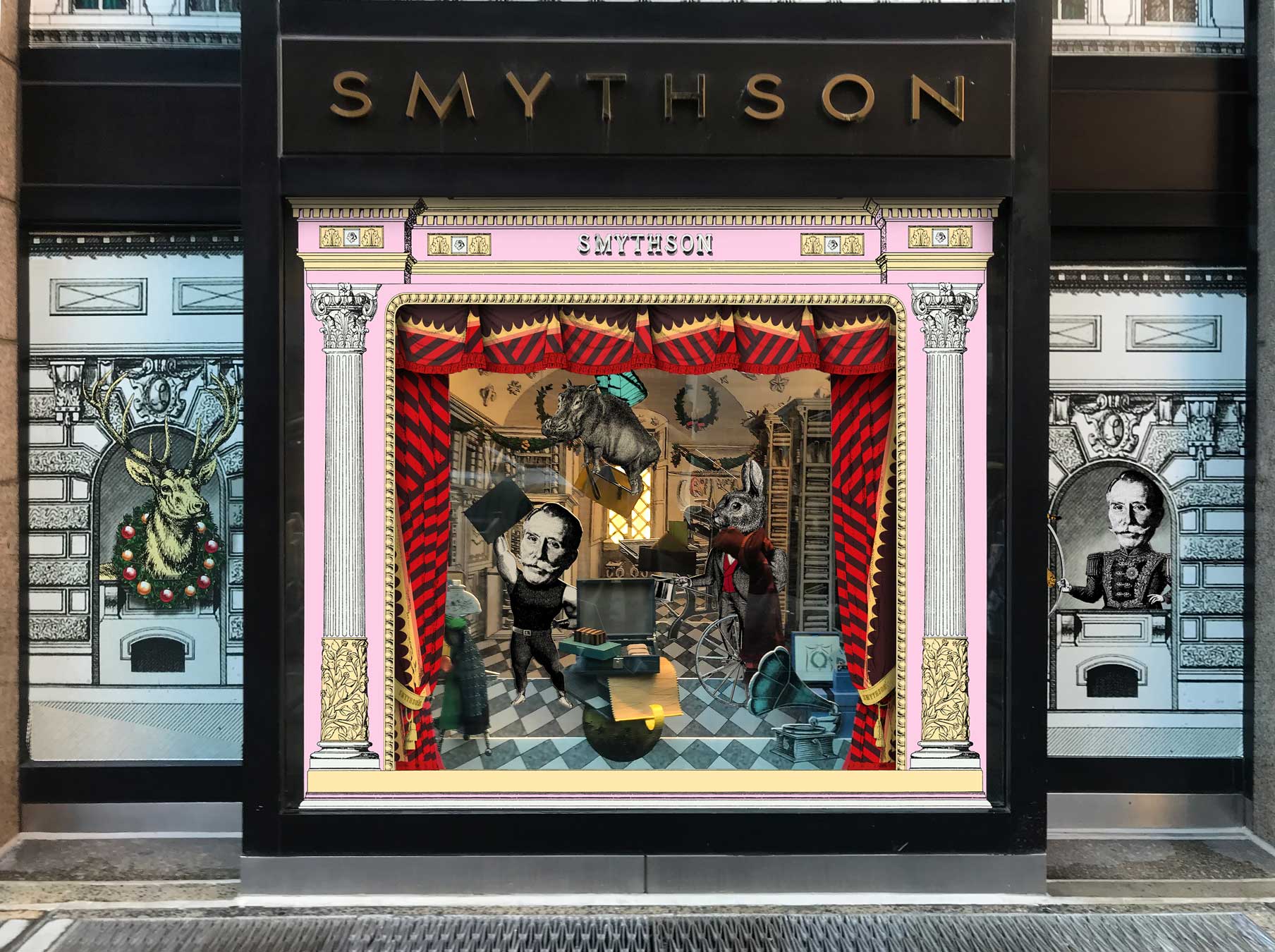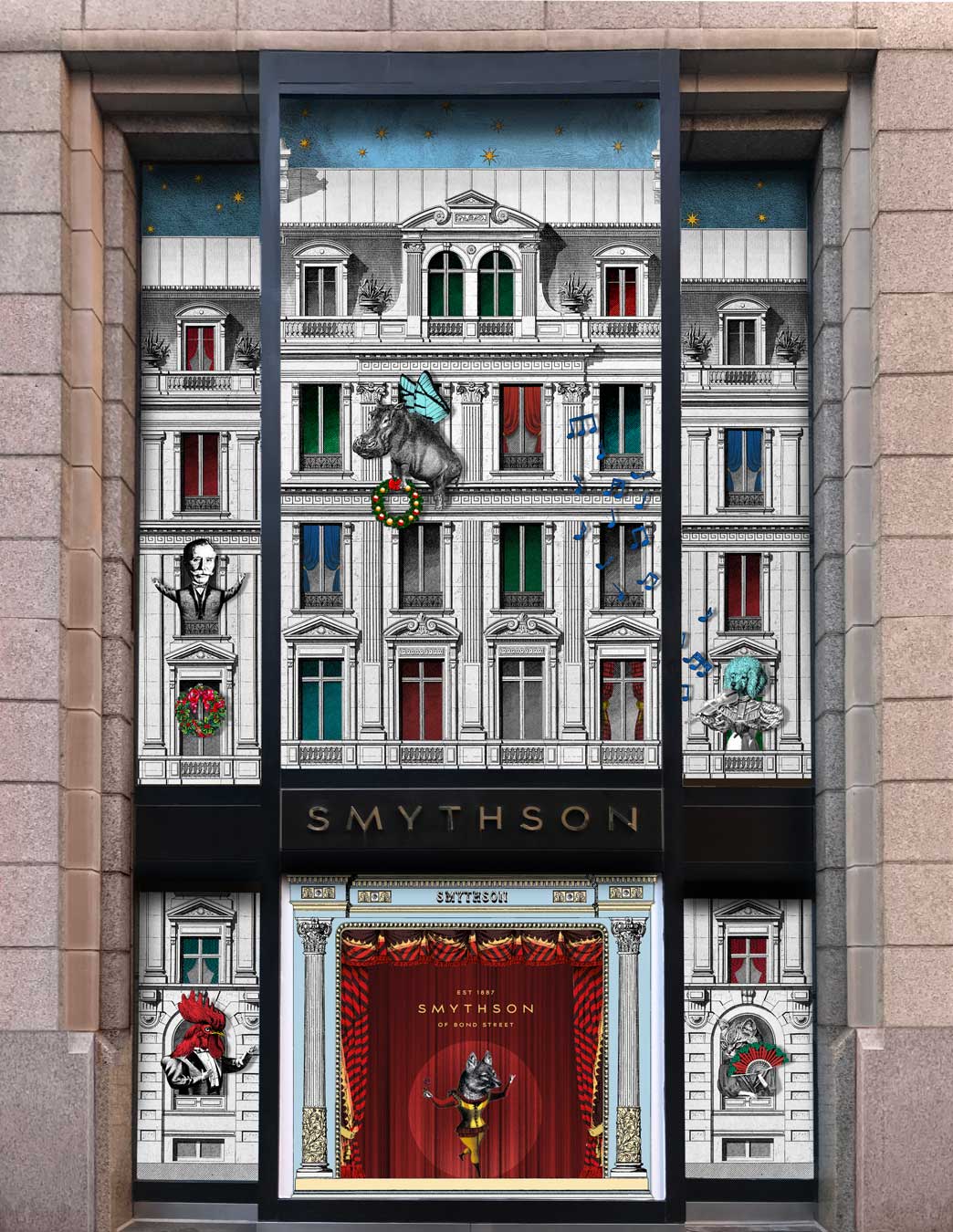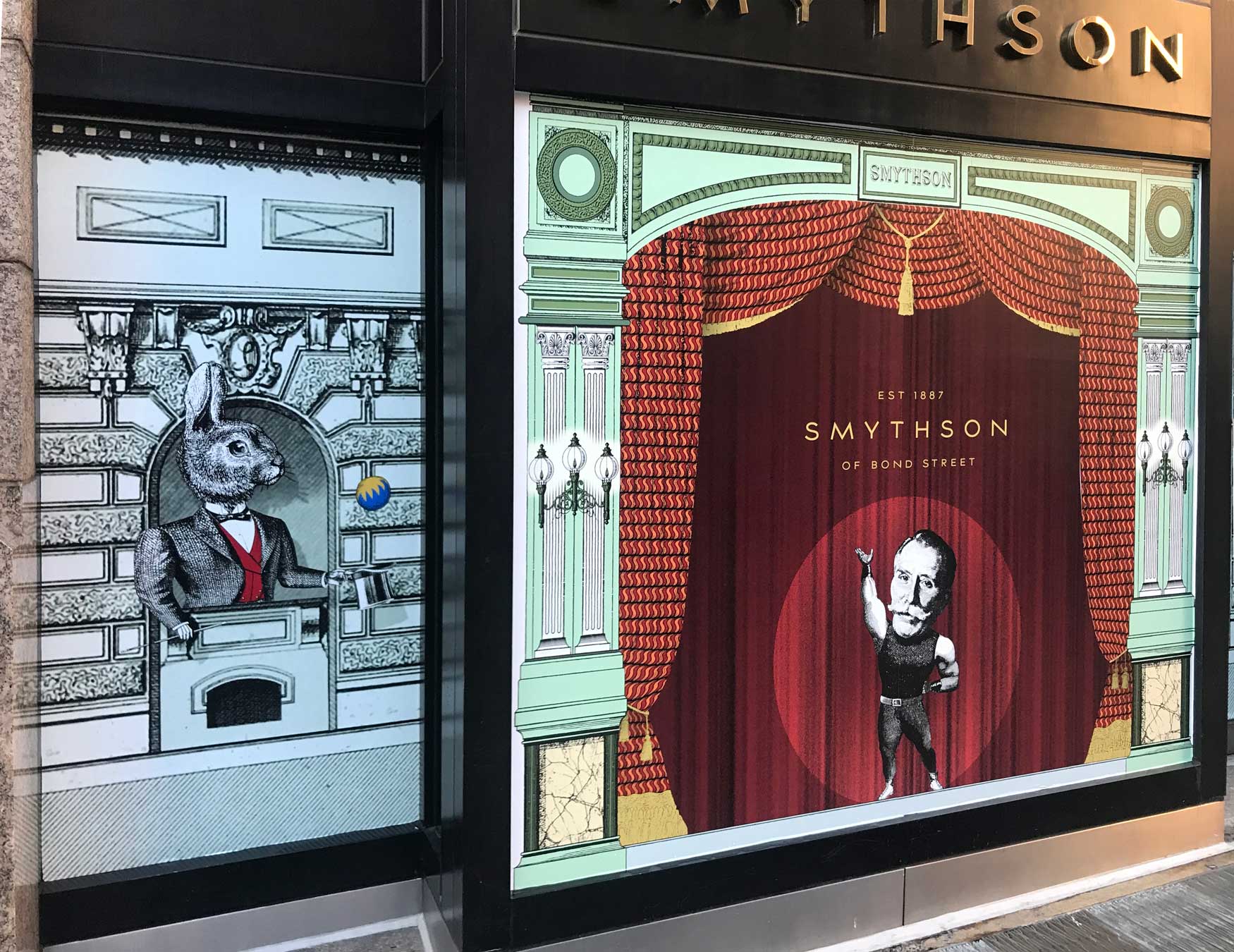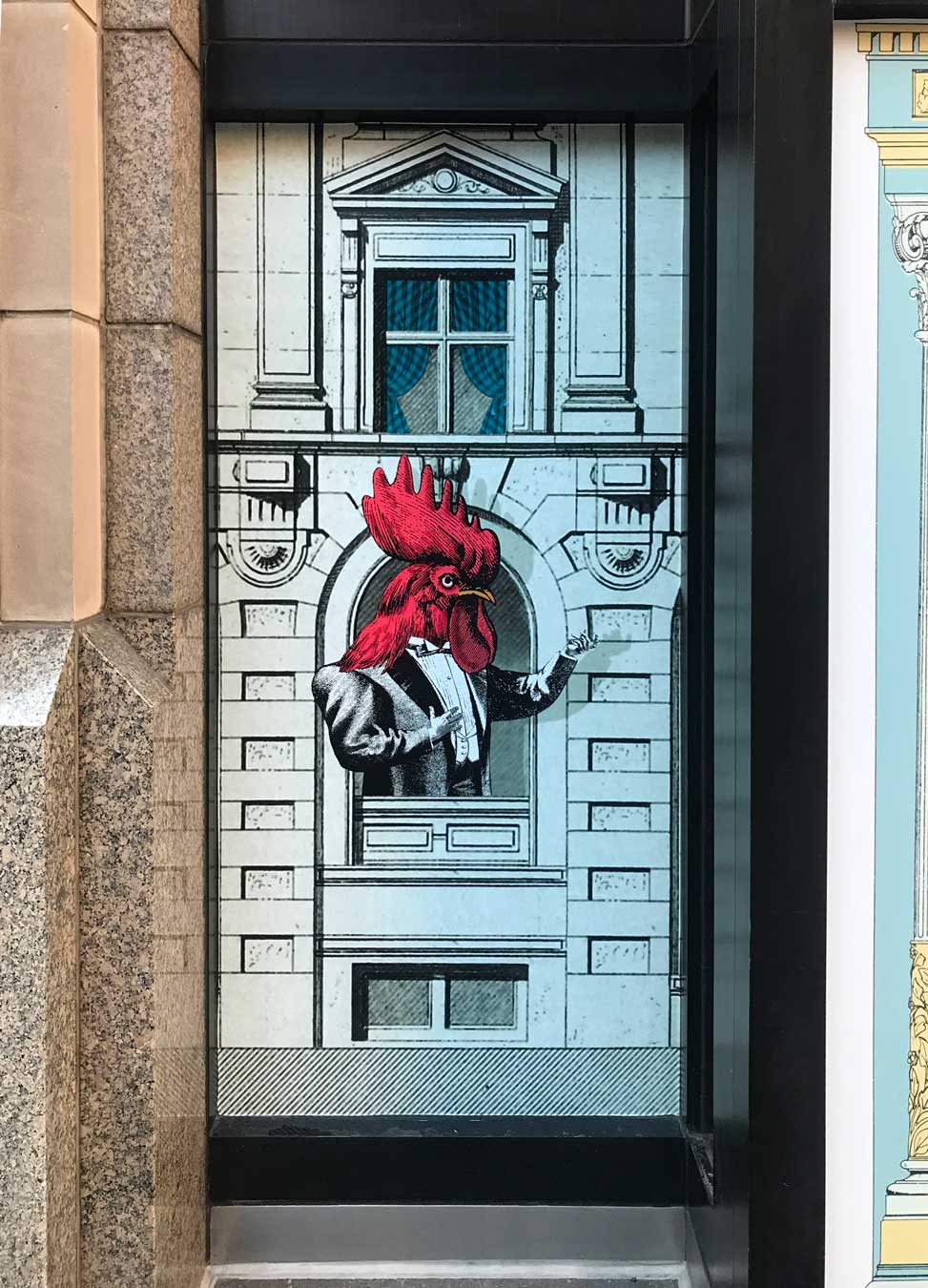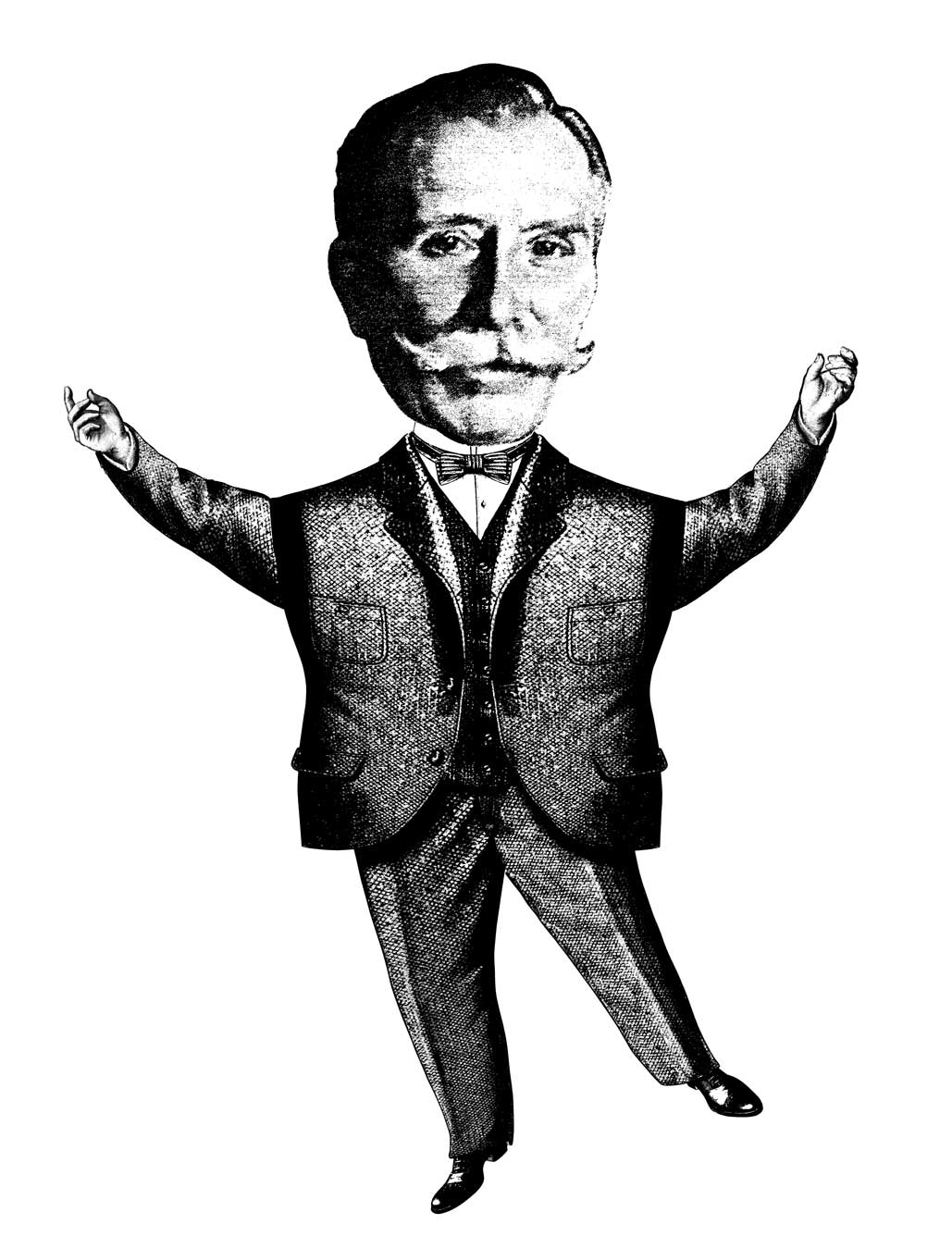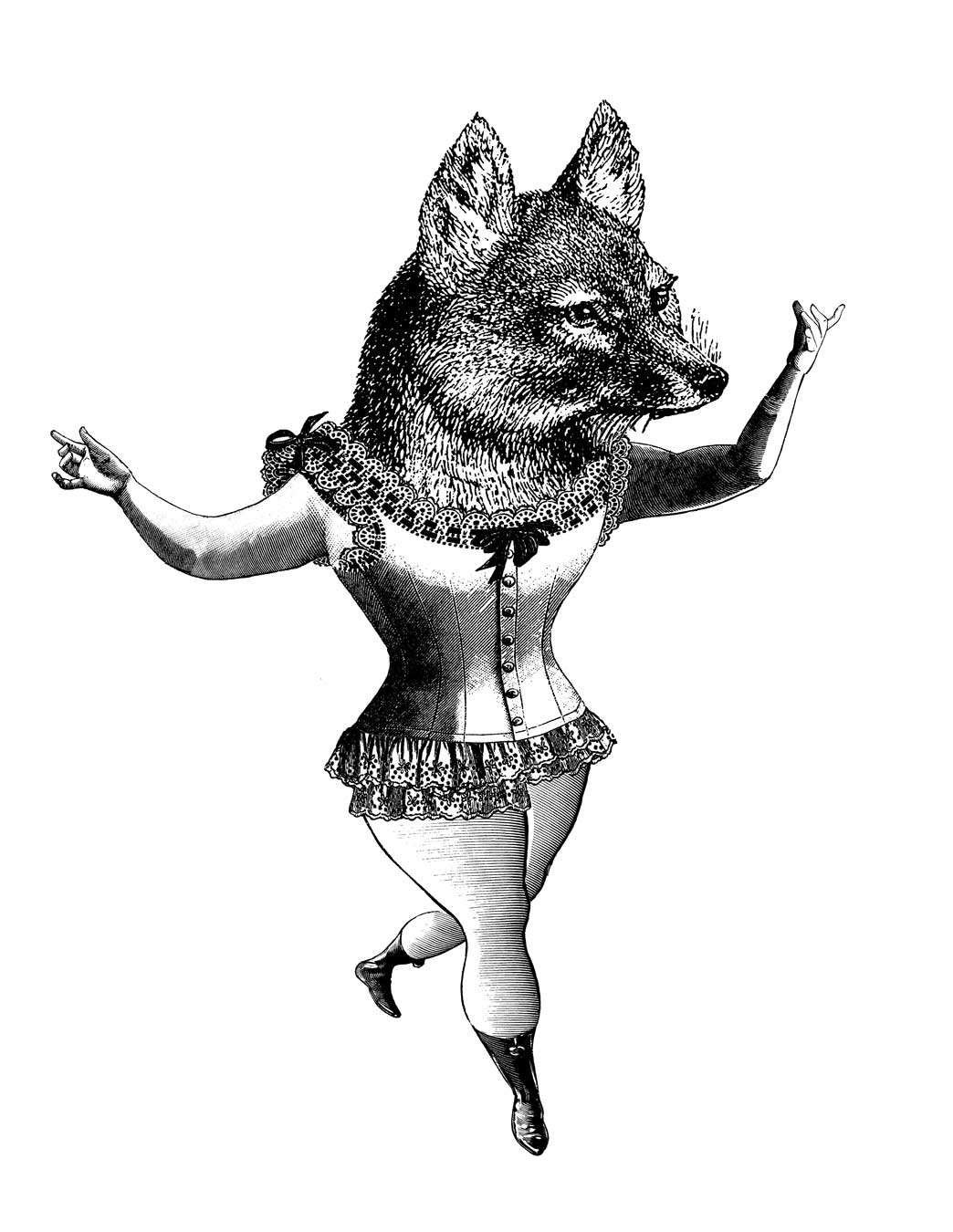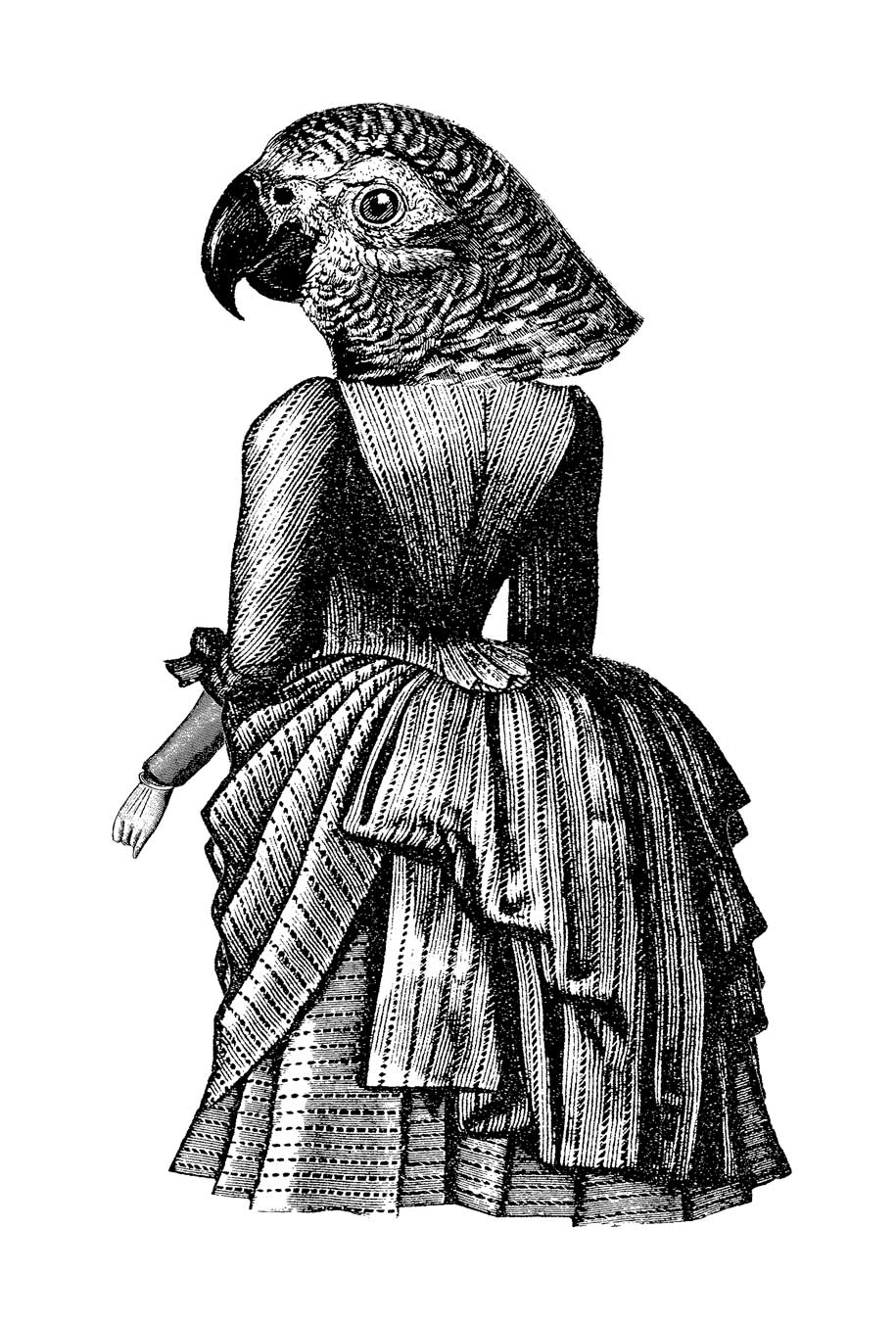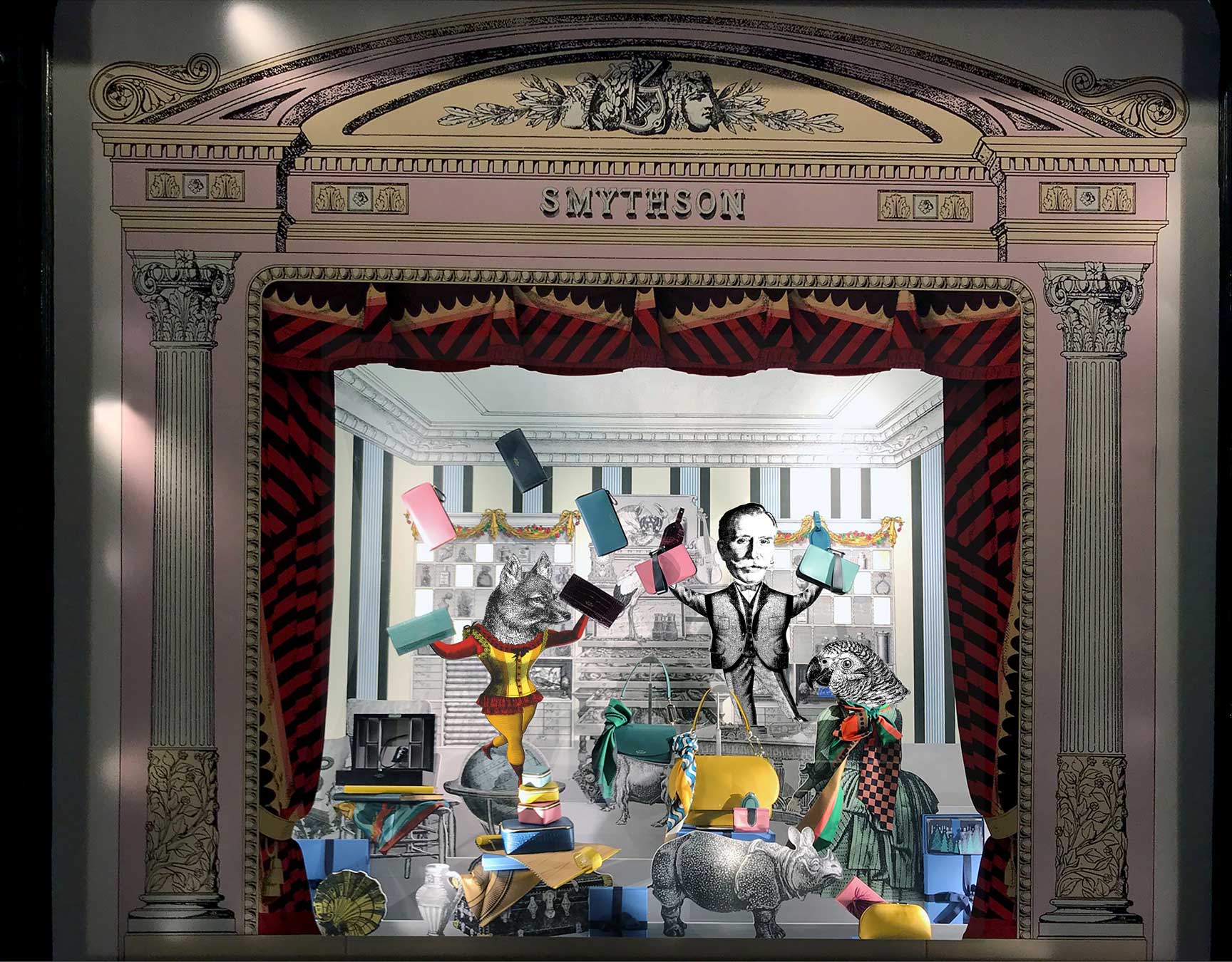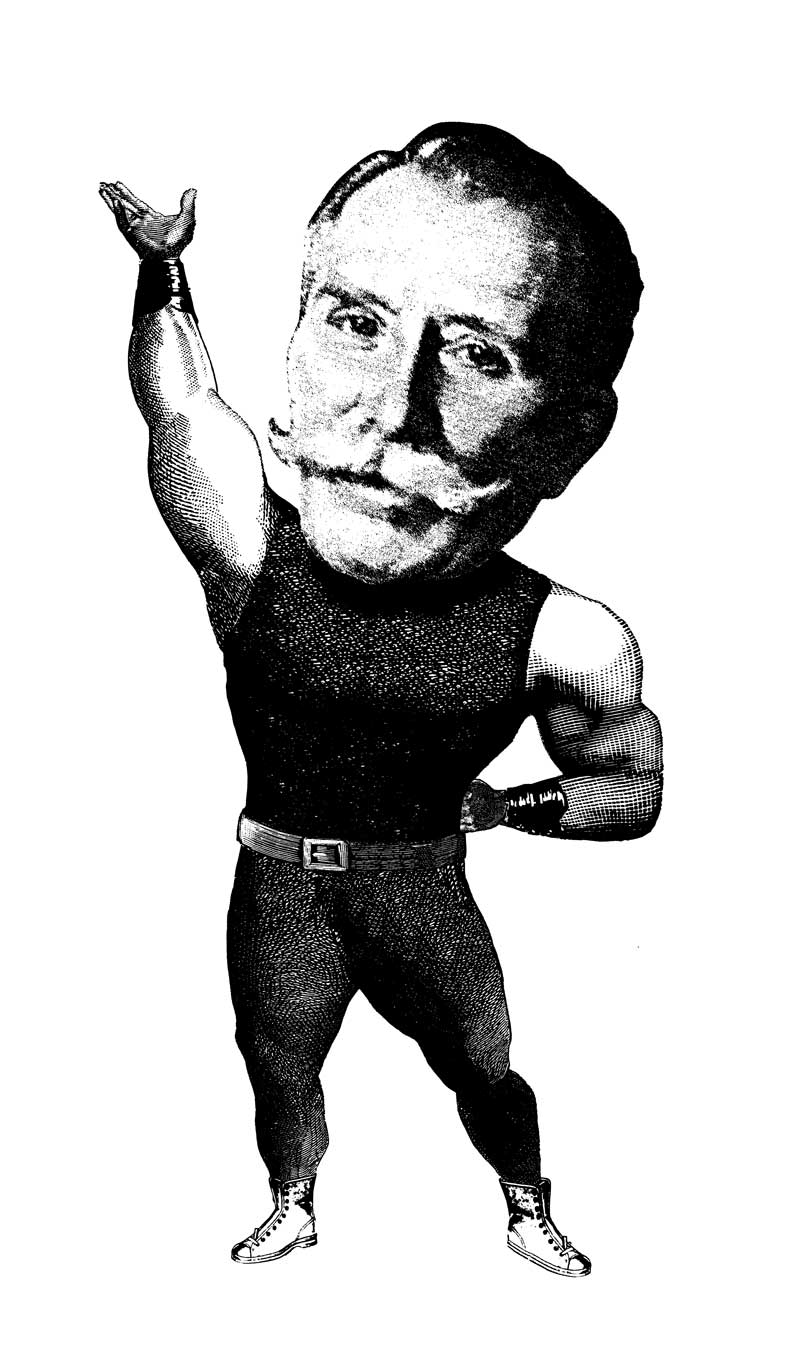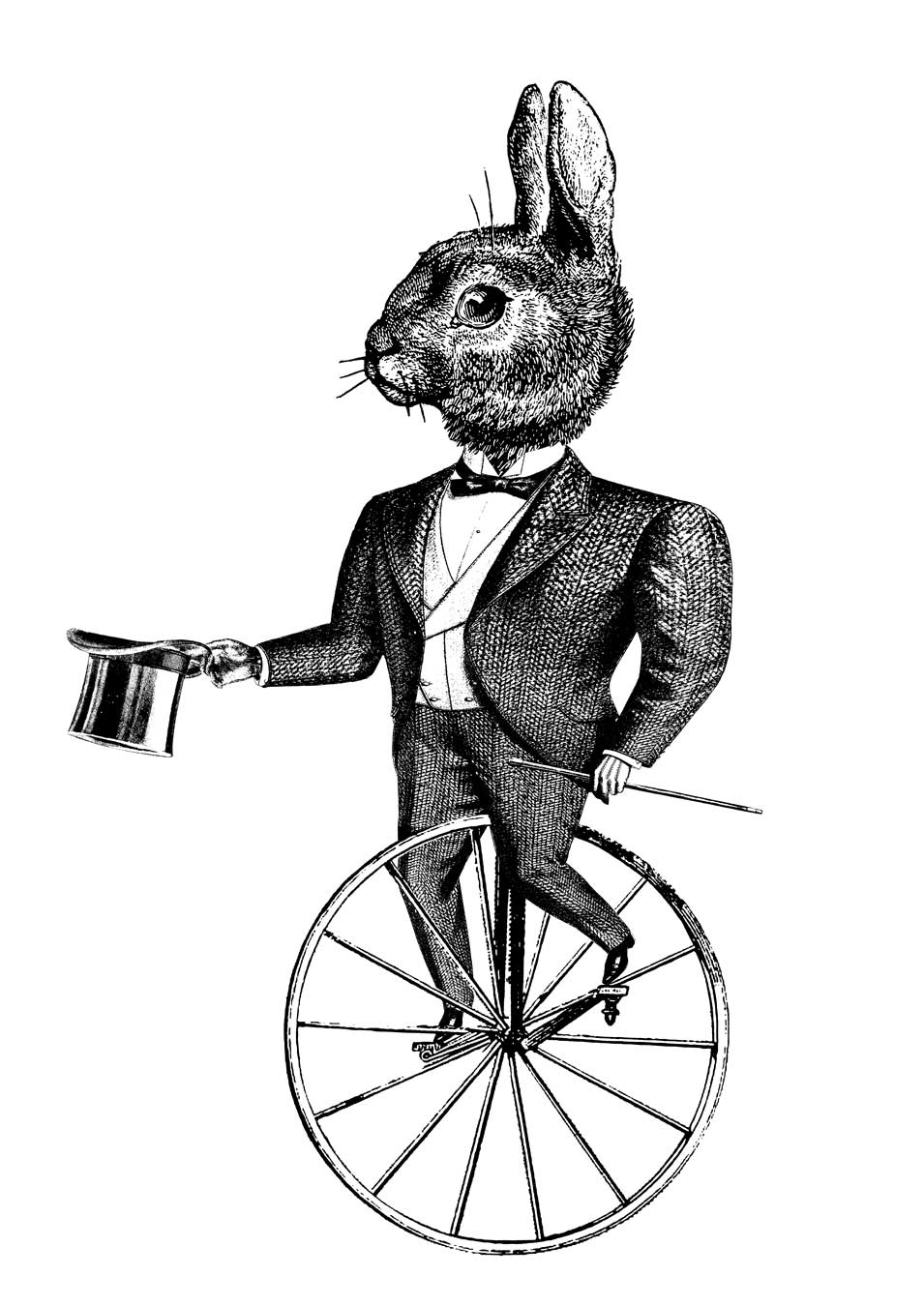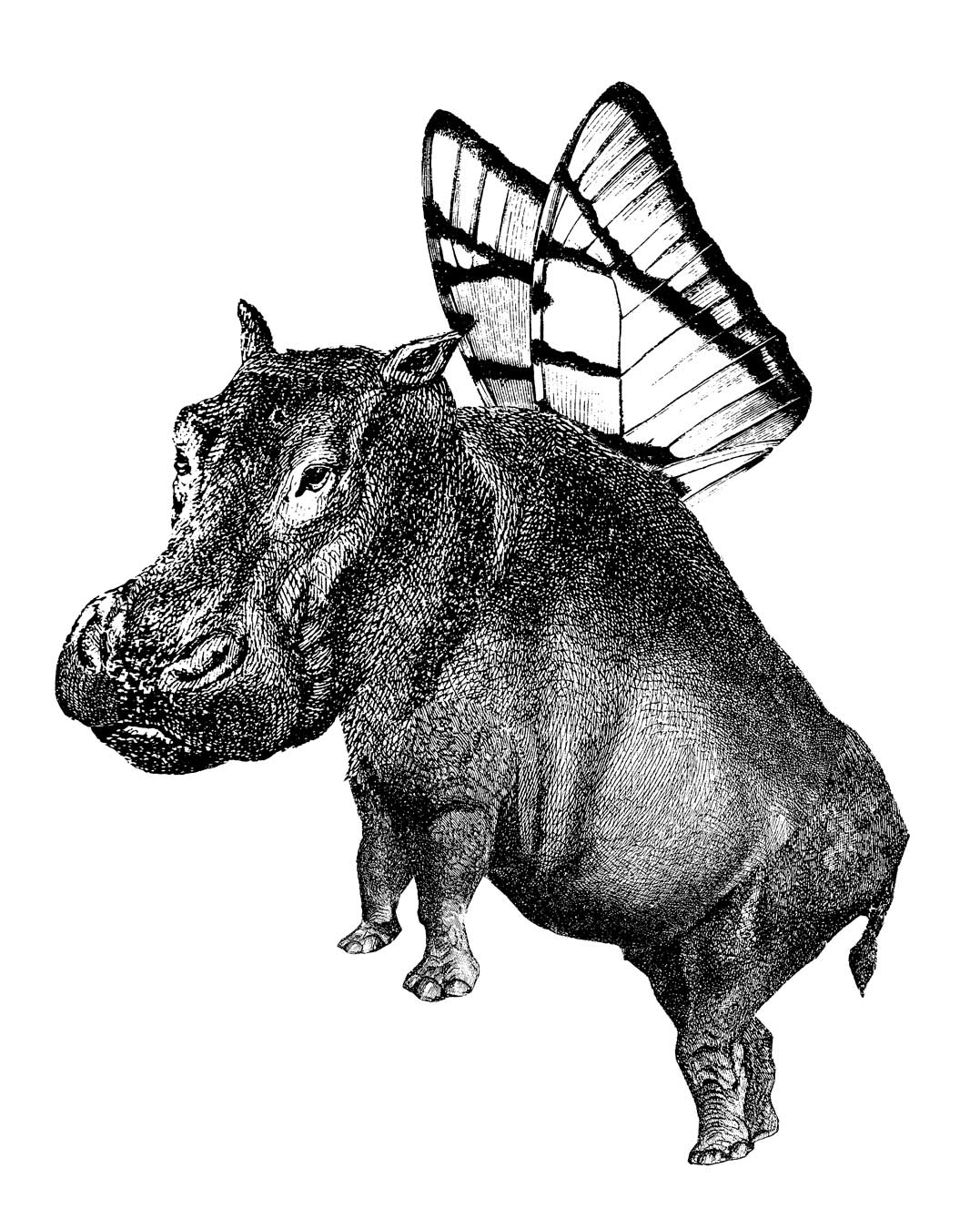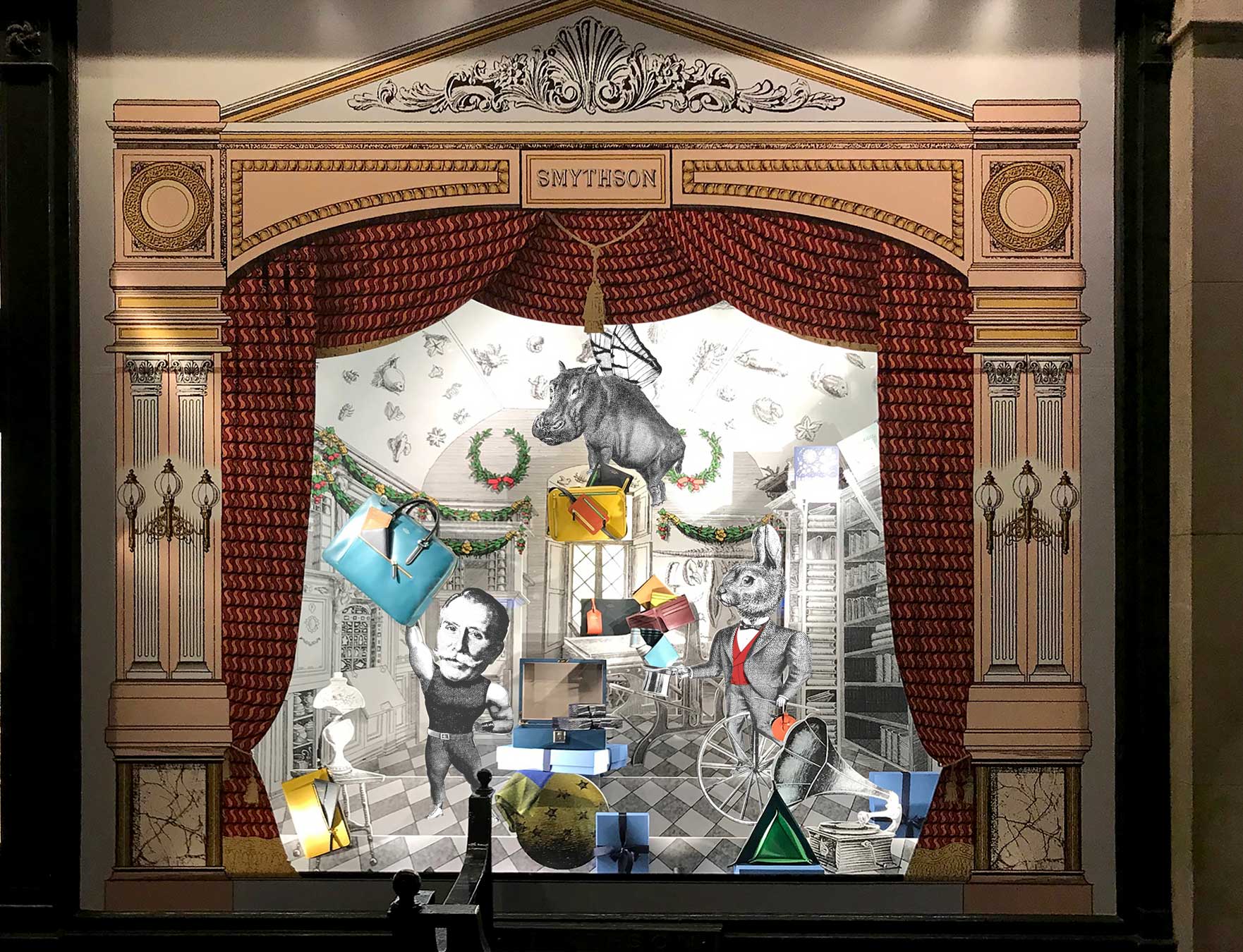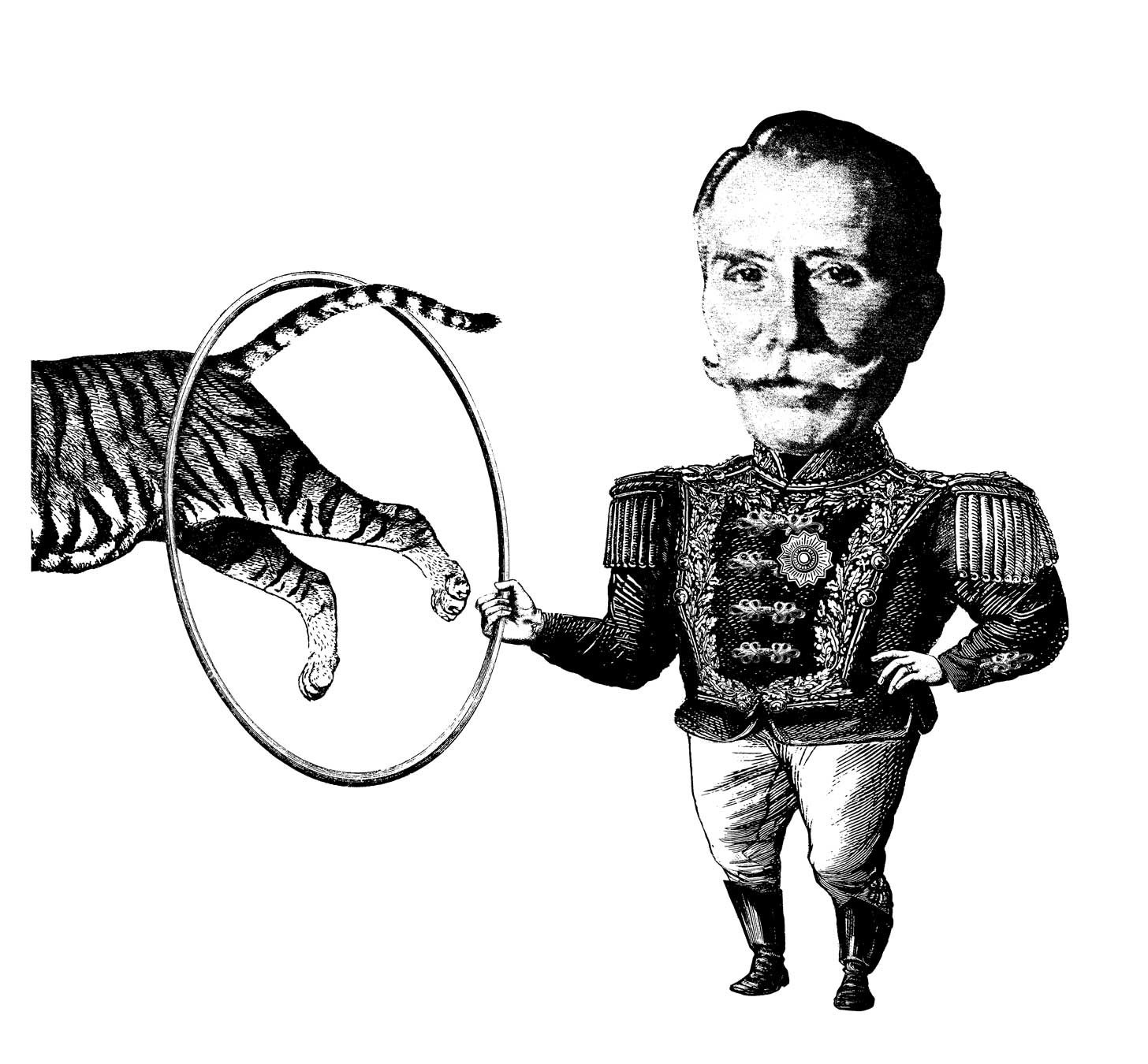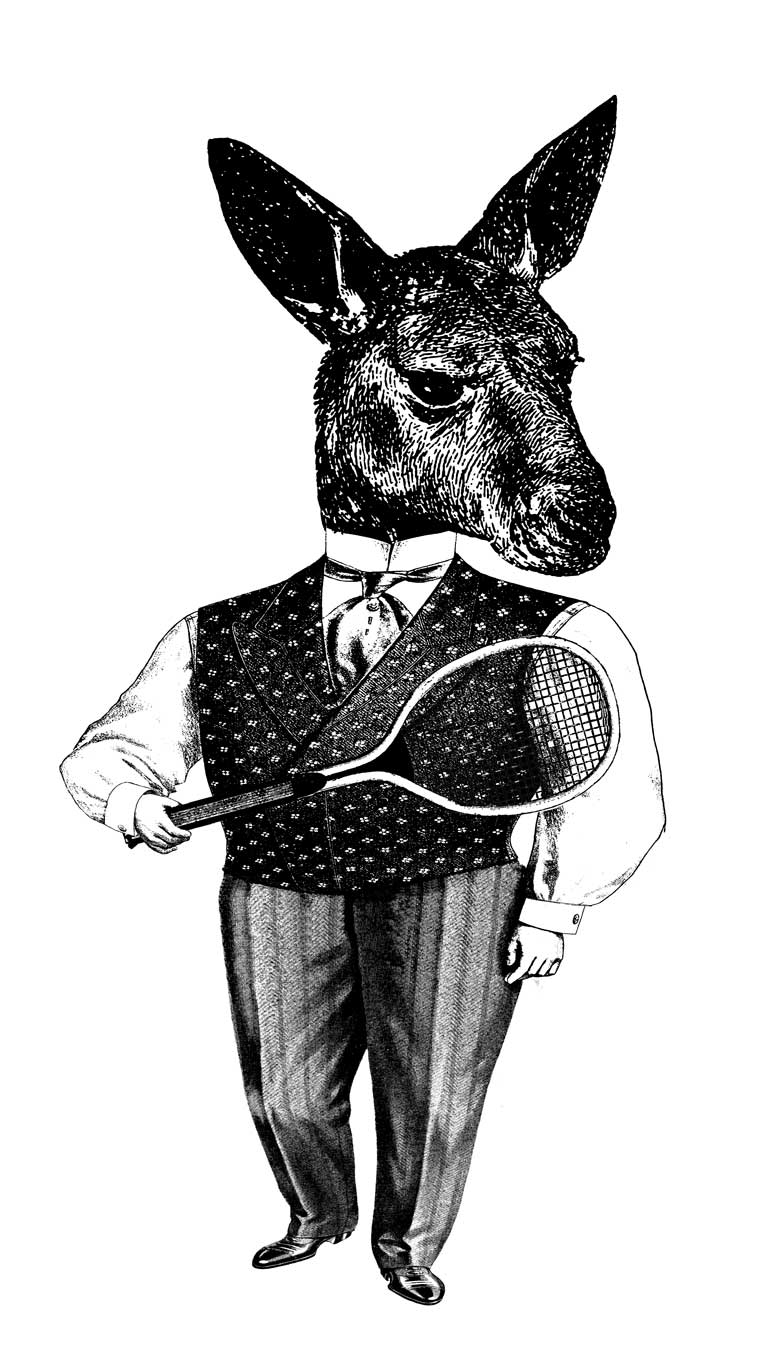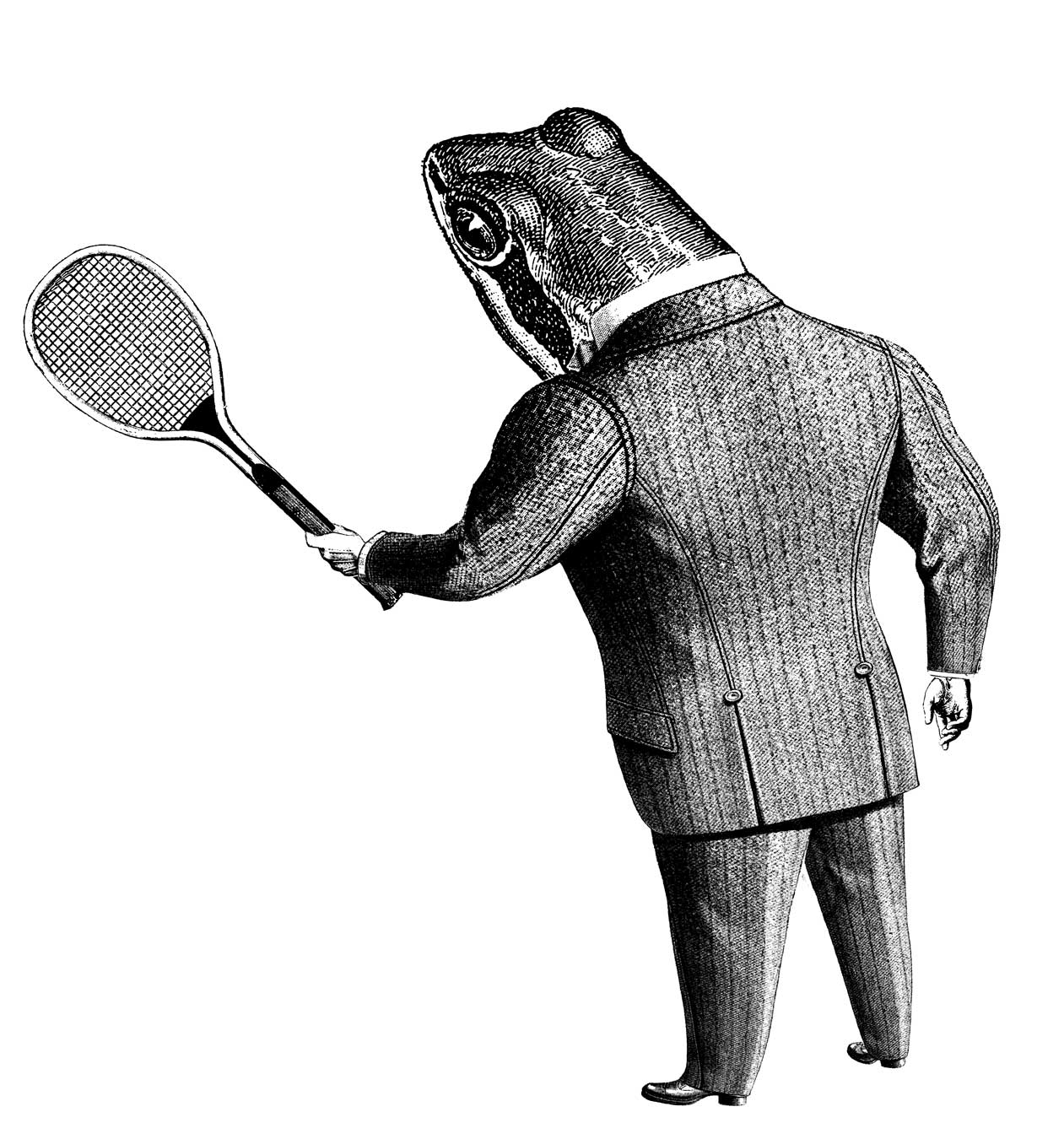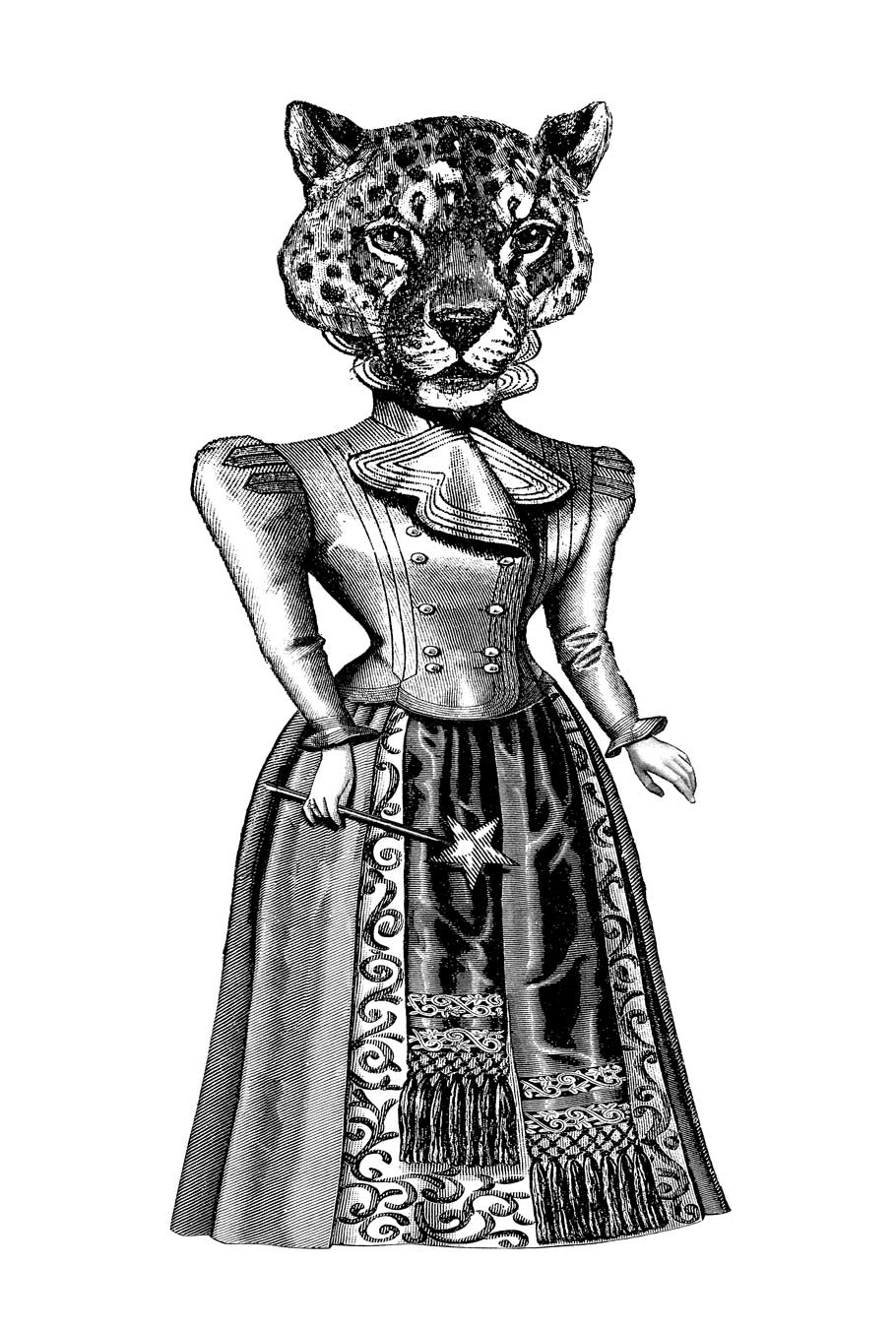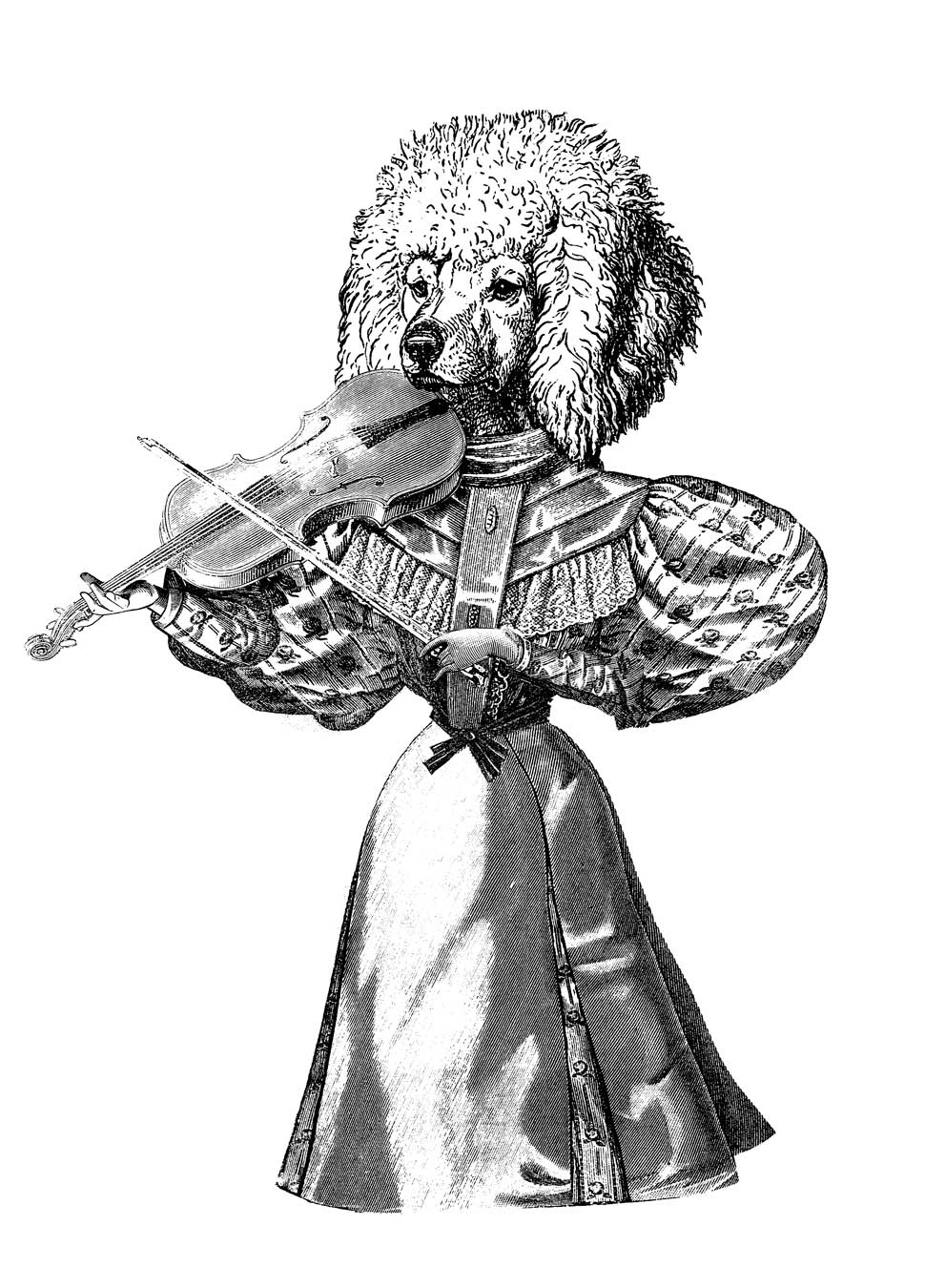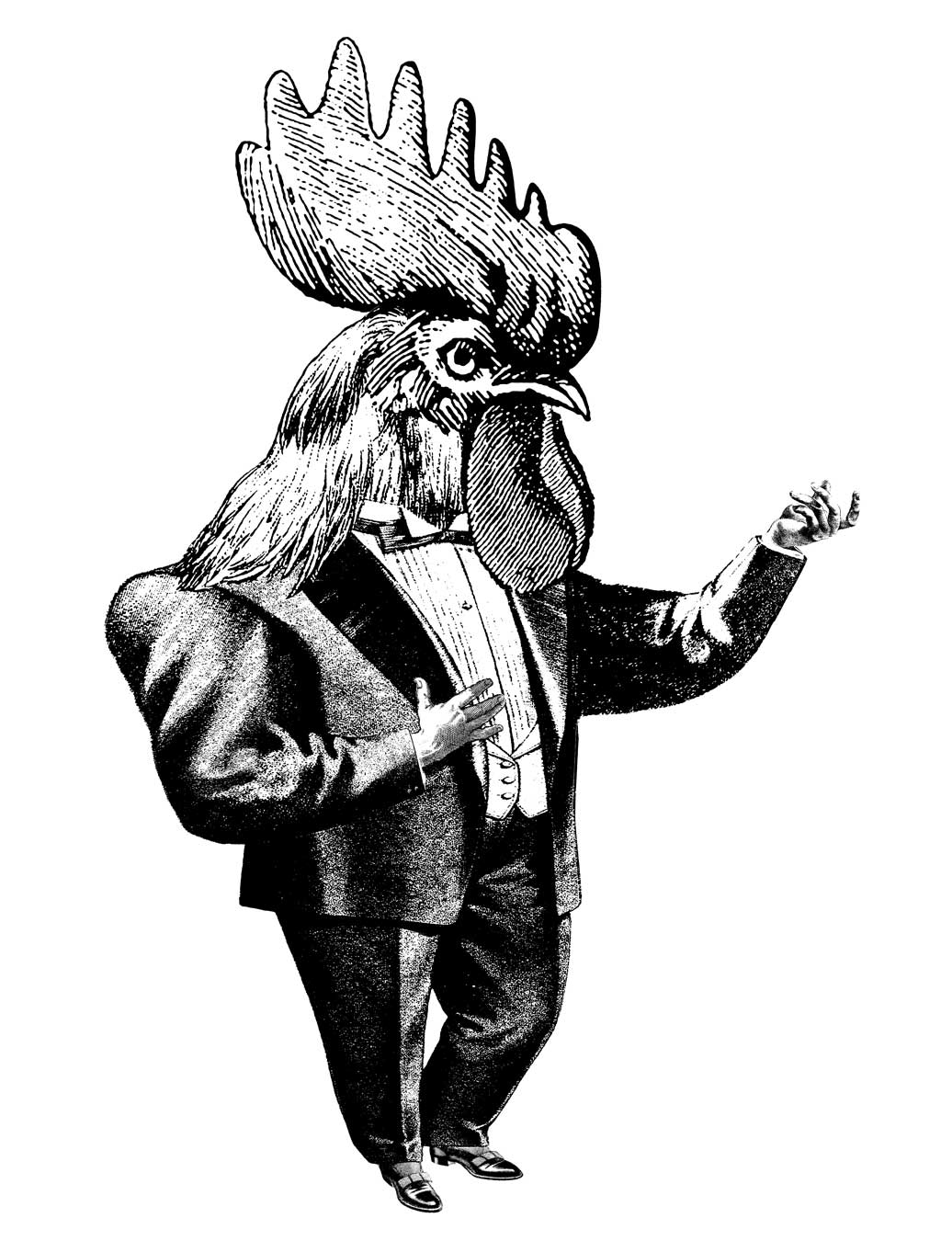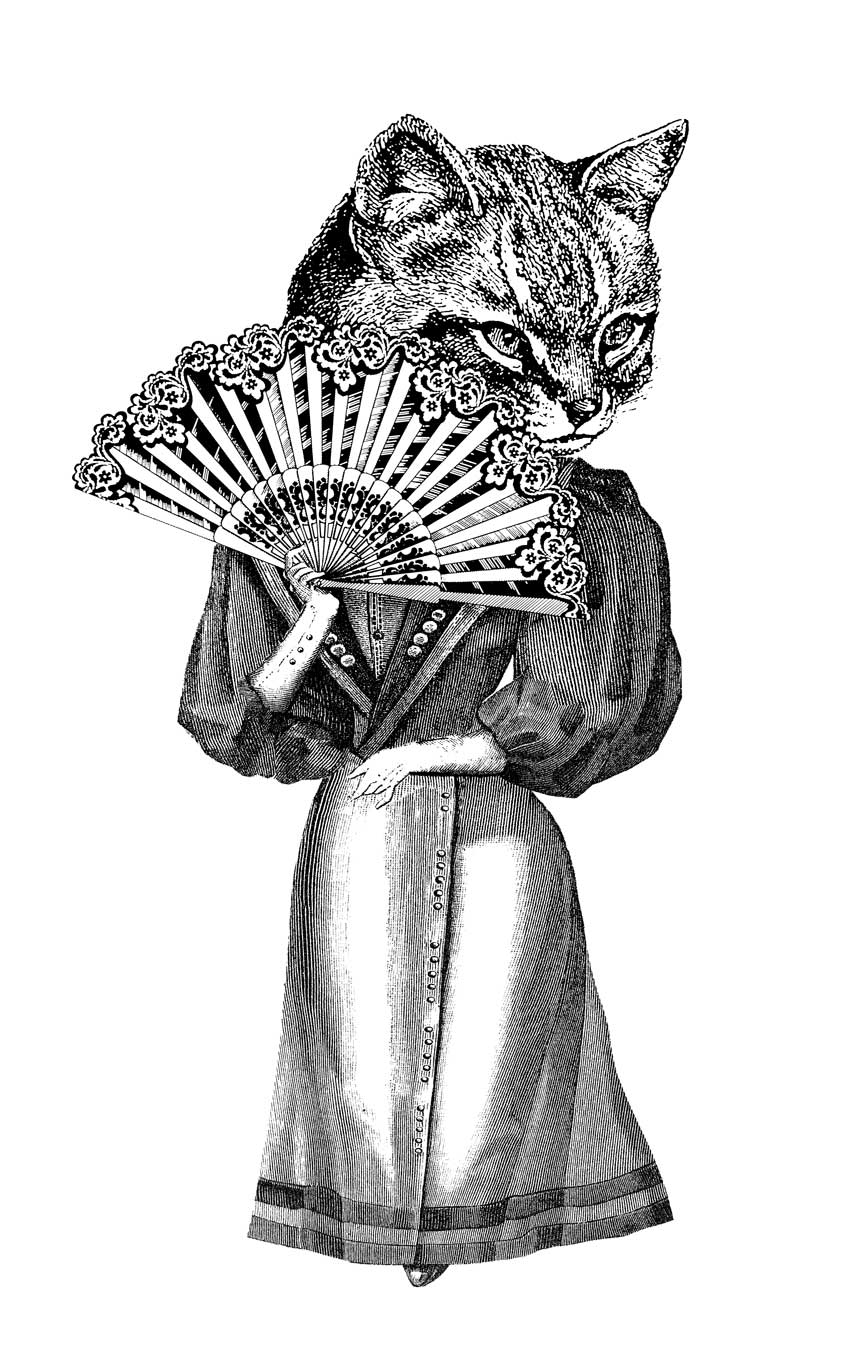 Smythson
Paper Theatres
We created a series of paper theatres that represent Frank Smythson's magical Xmas cabinet of curiosity!
Combining paper, story telling and a holiday feeling we made them whimsical, surreal and marvellously Victorian.
In one scene there's Frank Smythson in his store filled to the brim with oddities.
In another one appears to be in his workshop. It, too, is chock-full of wonders.
In New York we chose to build up around the theatre frame with an etching of a facade.
Obviously this was no ordinary facade, it was populated by Smythson colourful world! A hare and a frog play tennis through the windows while a giraffe watches. A cat lady fans herself and a hot air ballon with a scarf print floats by… Frank Smythson holds a hoop and a tiger has jumped through it while a lady dog is playing a celestial tune and the cock accompanies her.
London, New York, Christmas 2019