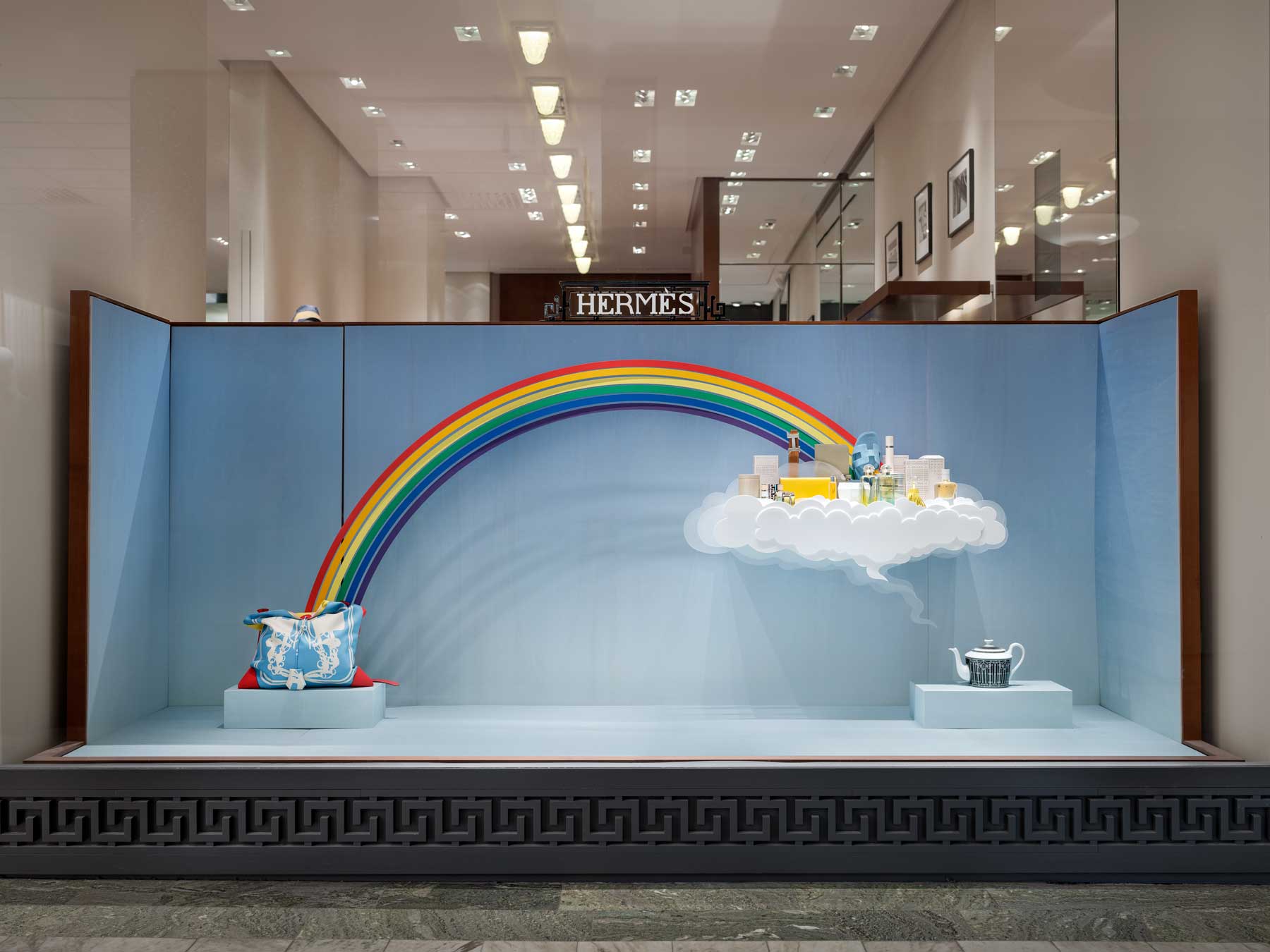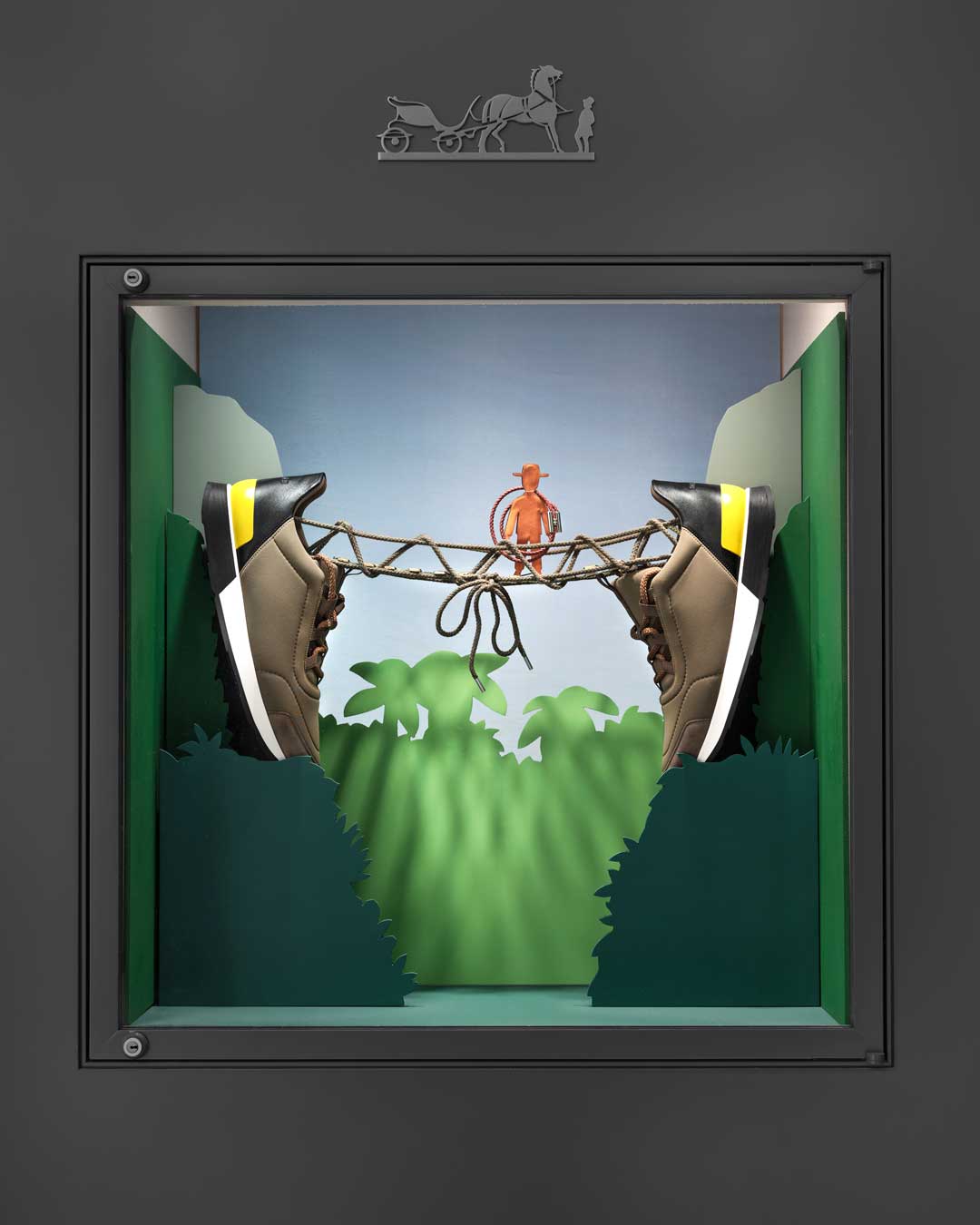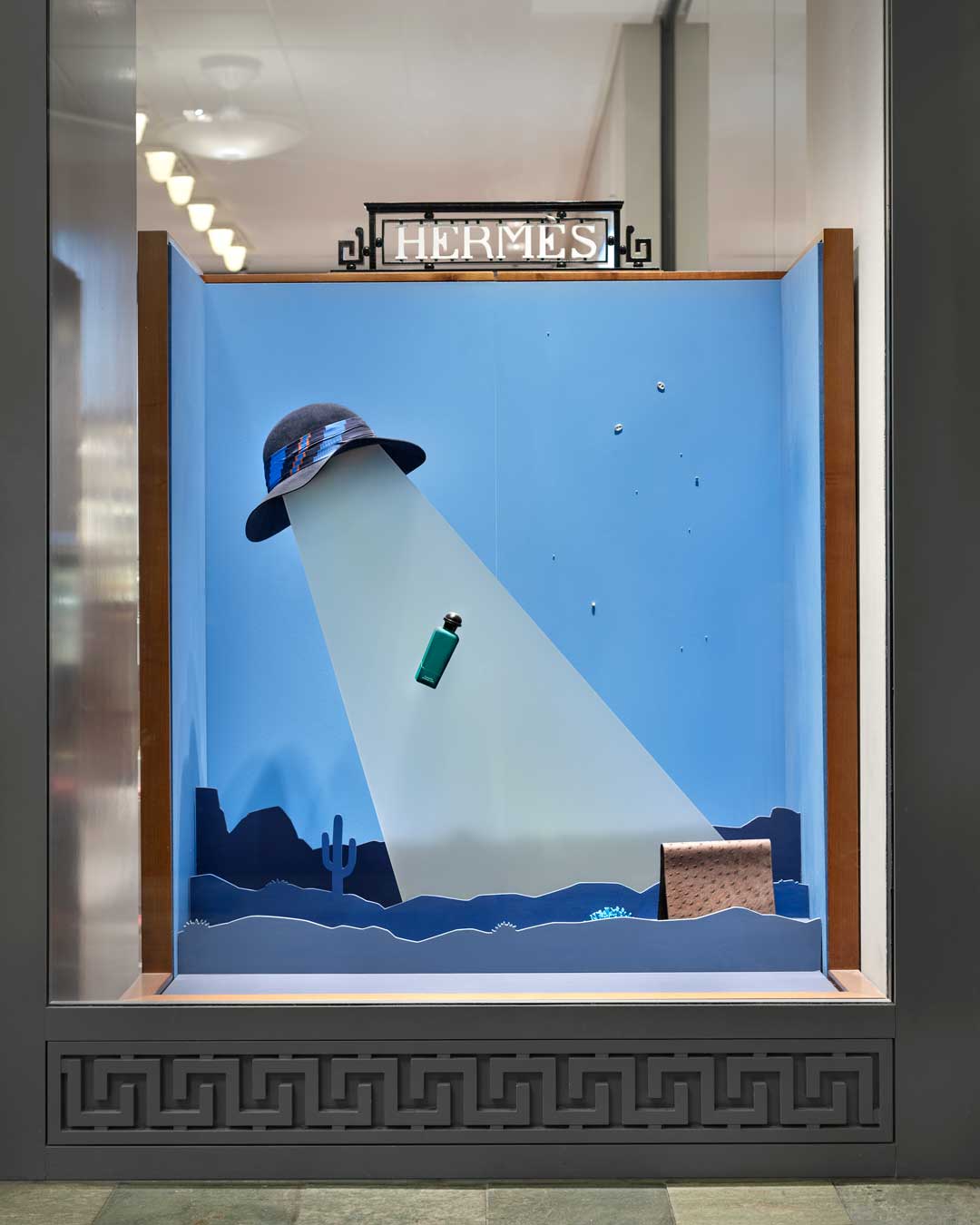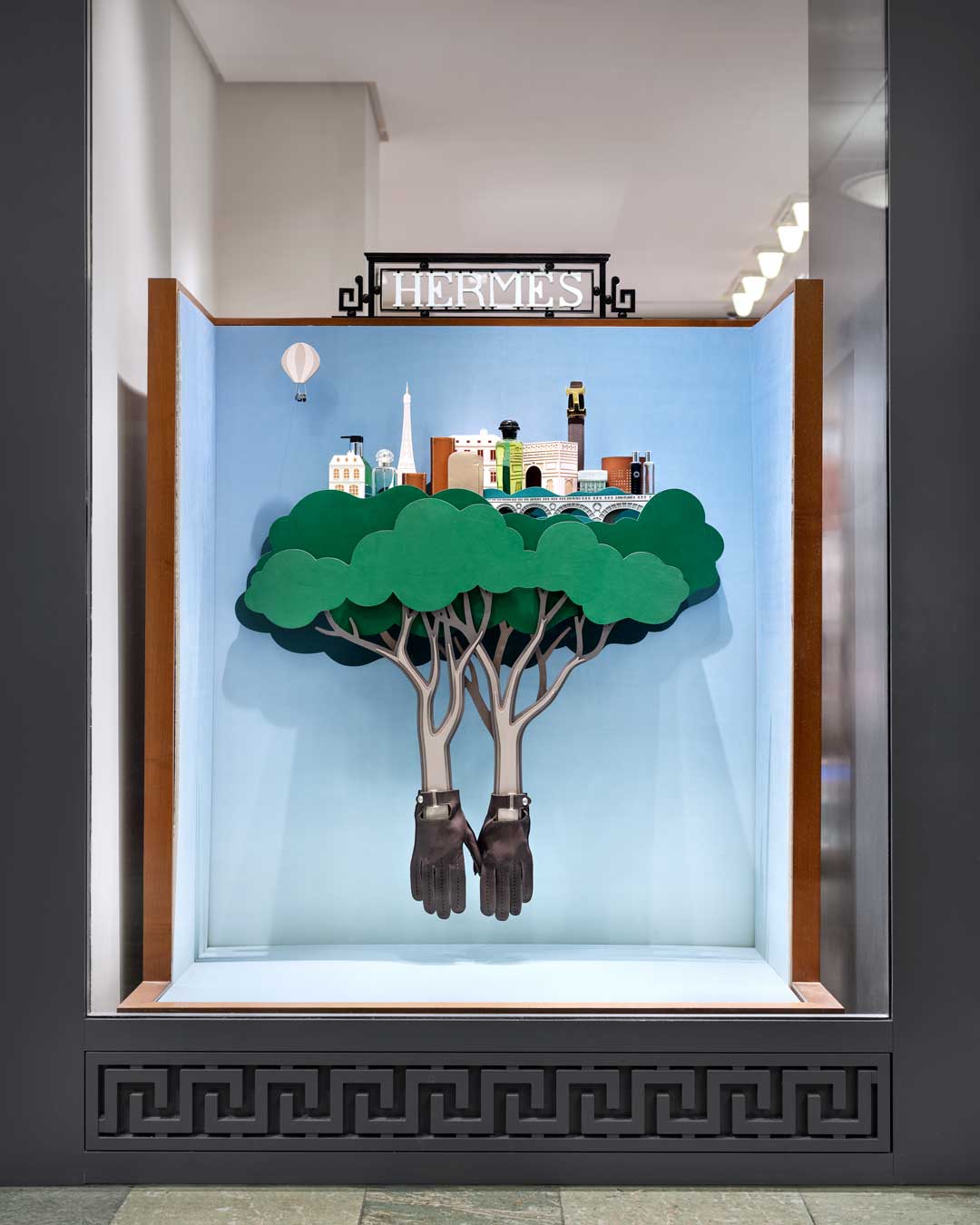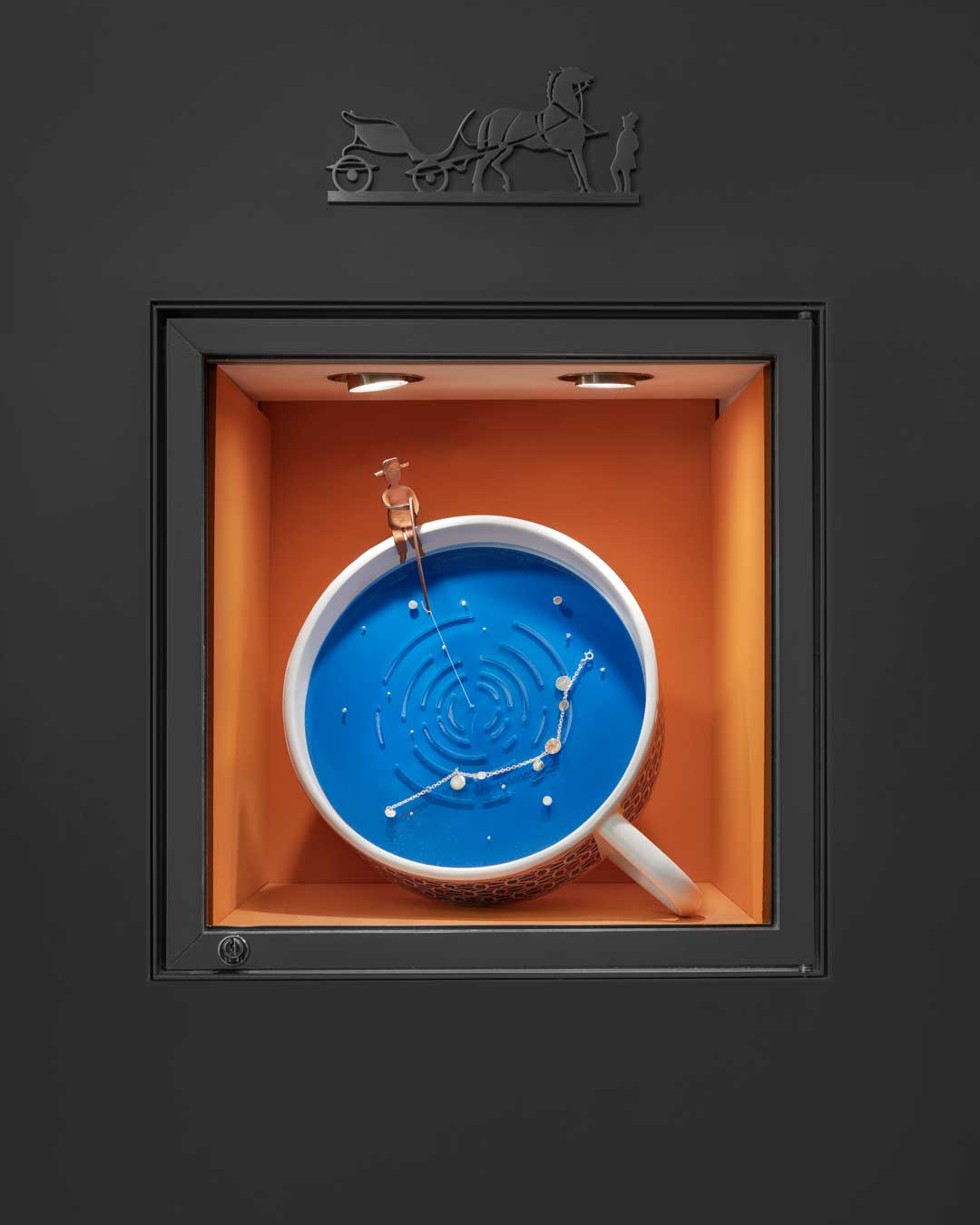 Hermès
The Dreams of Monsieur Hermès
For this concept we were inspired by the stories about the "dreams" of Monsieur Hermès from Thierry Hermès to Robert Dumas.
They dreamt of experimentation, modernism, non-conformism but most of all exploration not just in terms of geography but craftsmanship and intellect too.
We wanted to illustrate that these dreams are contained in each and every Hermès object. Usually hidden they become visible in this series of windows.
Stockholm, Spring 2019