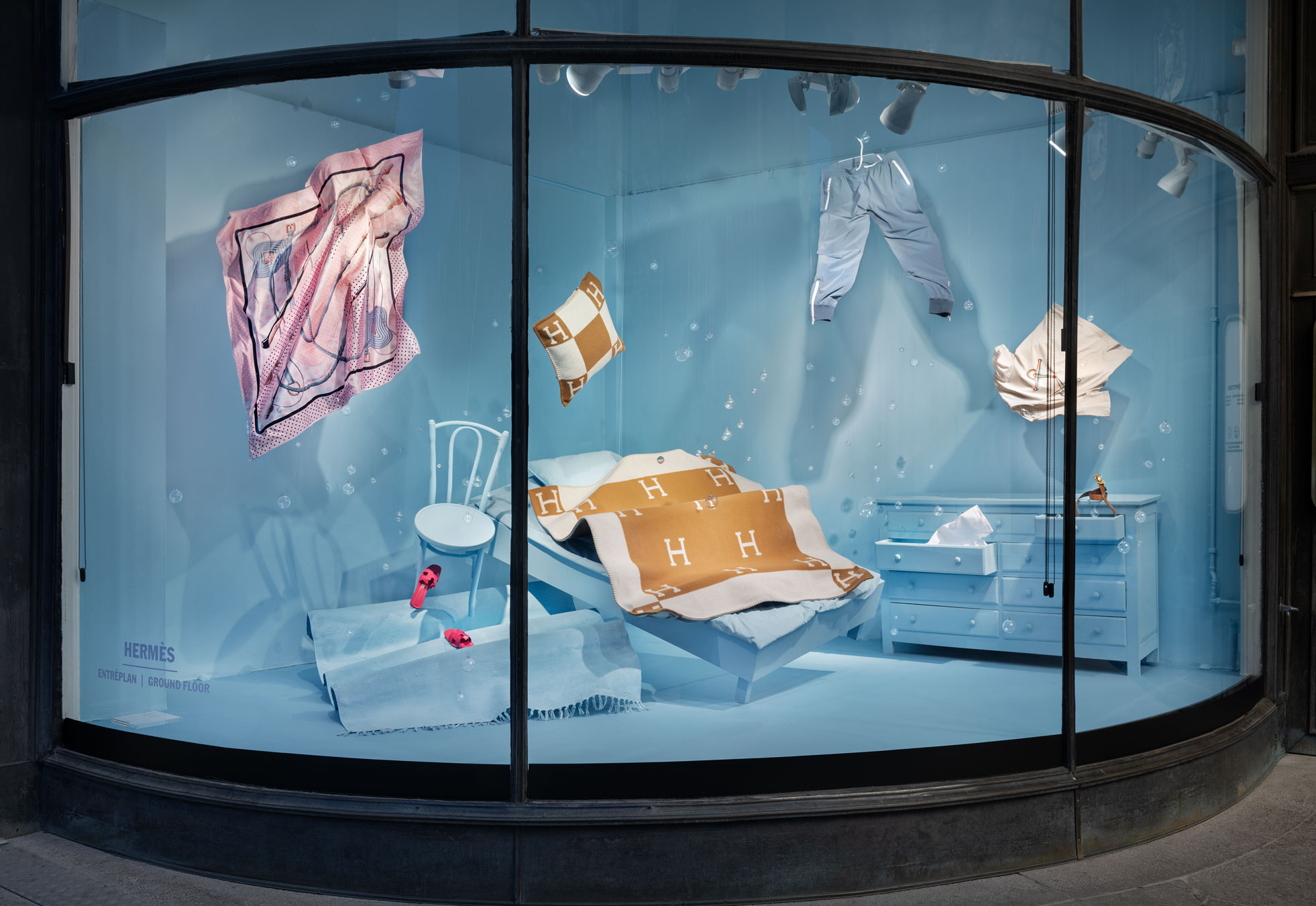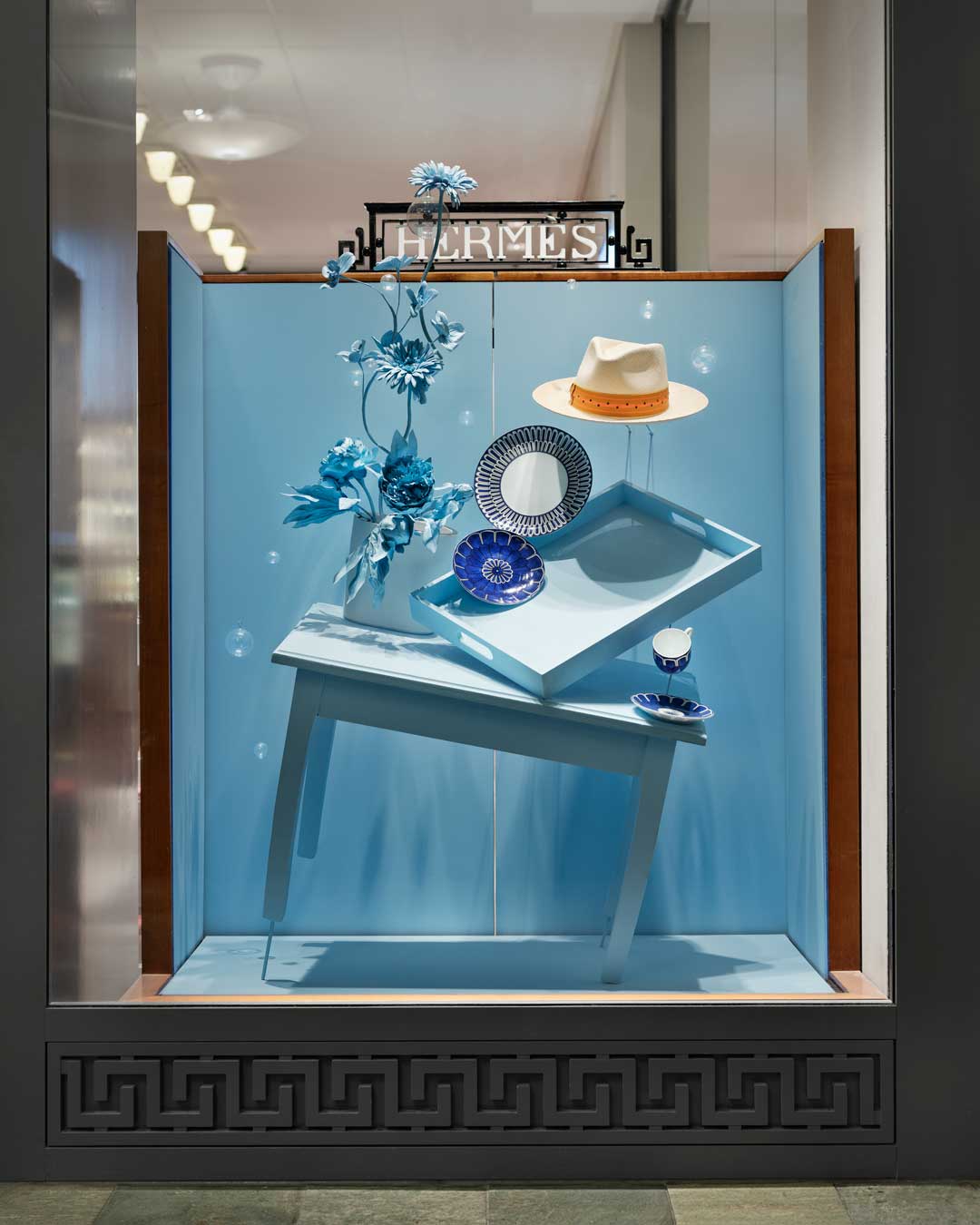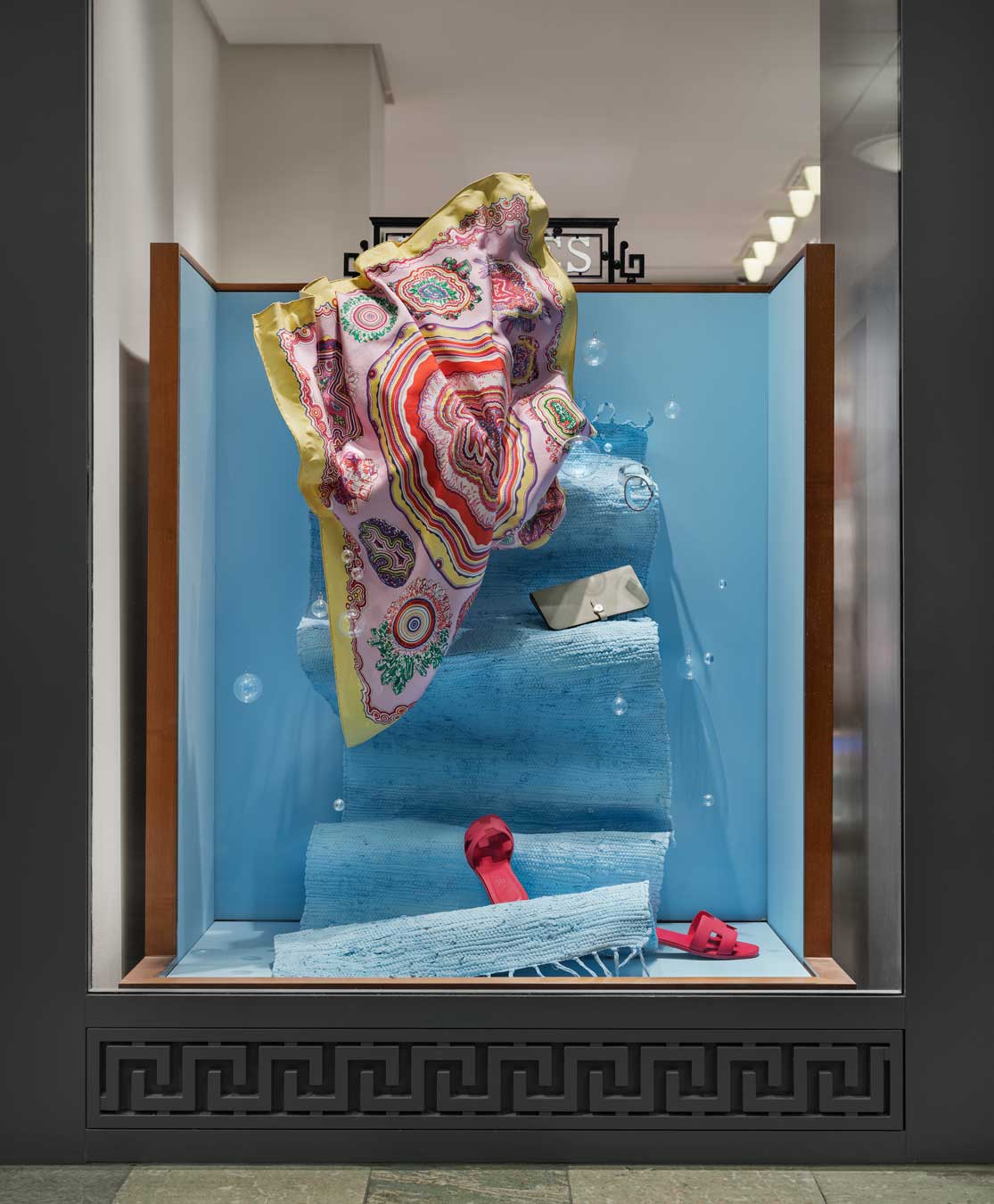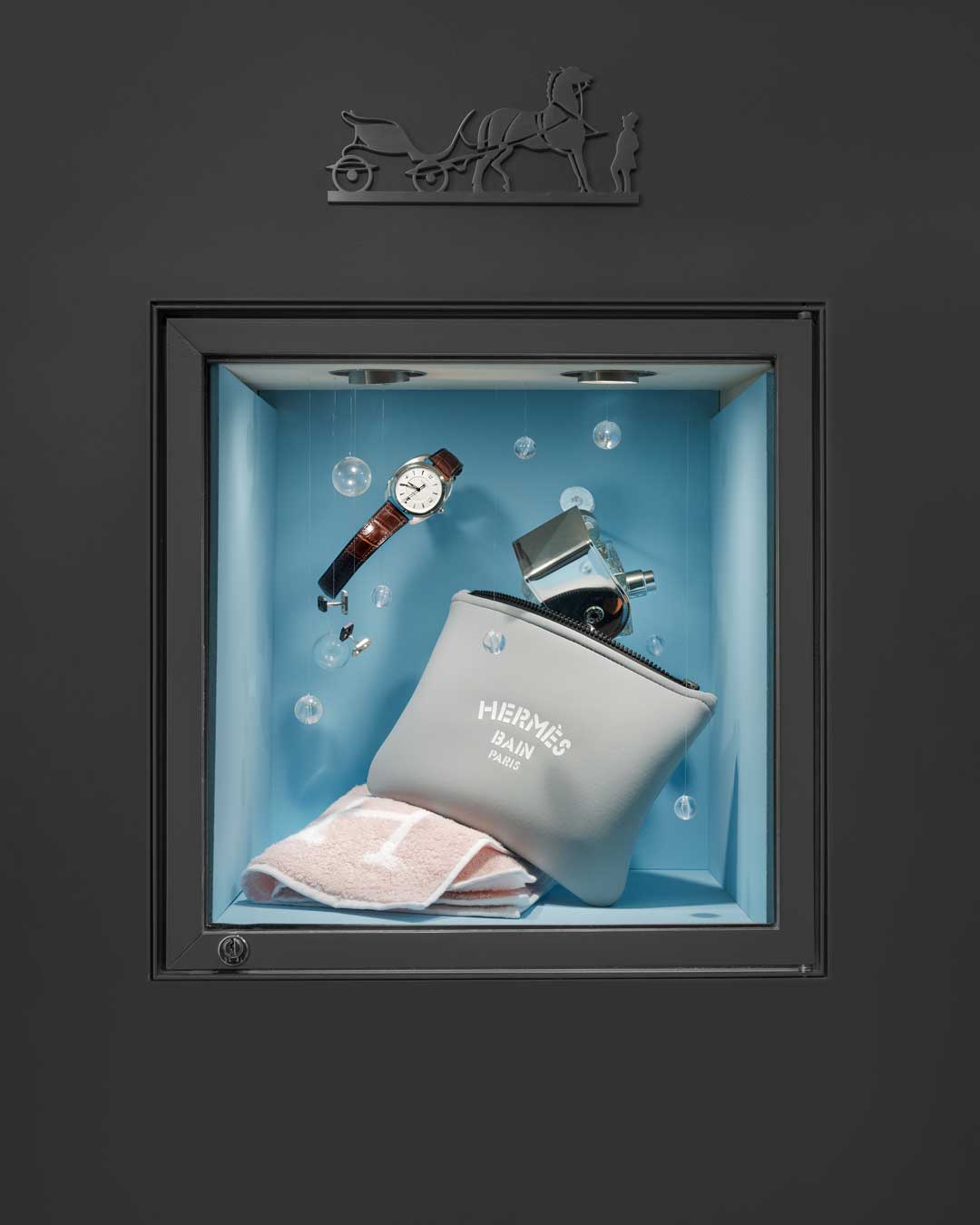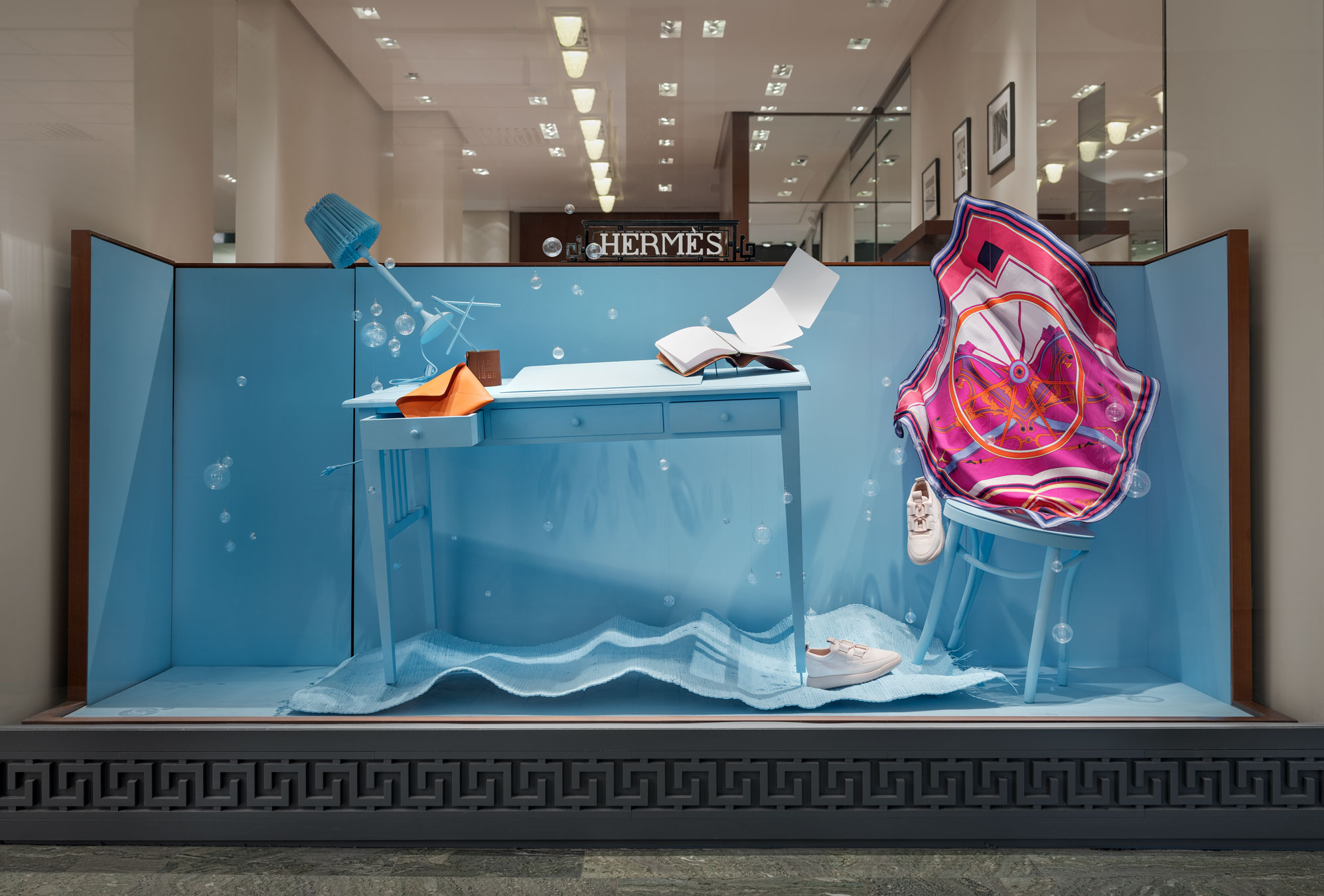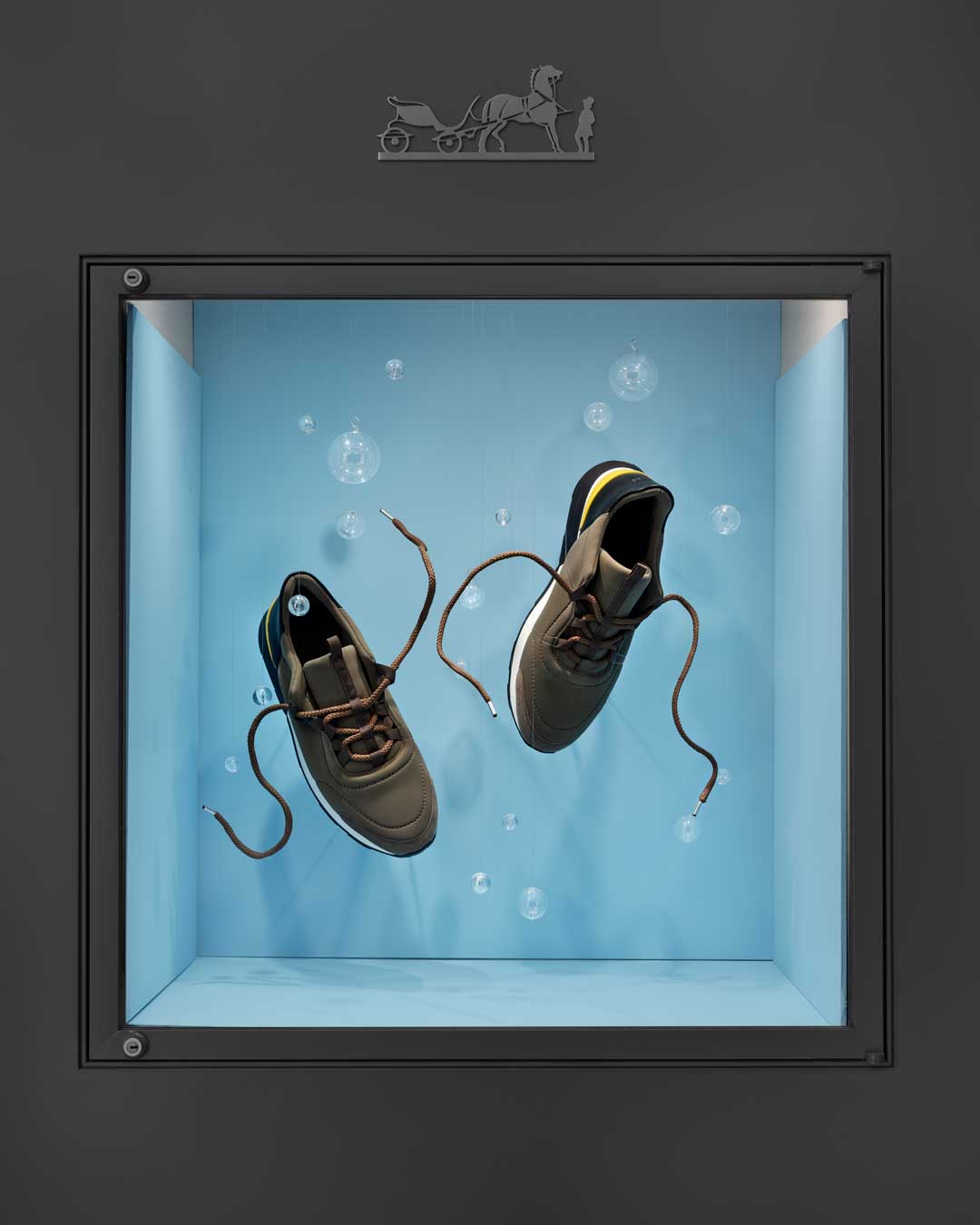 Hermès
Underwater
How many times has it happened that we open our eyes in the middle of a dream and while we recognise the surrounding space, we feel like we are floating in the absence of gravity, as if we are underwater!
Each window represents different rooms of an apartment, all the furniture is floating with the Hermès products, surrounded by bubbles creating a feeling of time standing still and slowly floating away.
For the realisation of the windows we tried to work in a sustainable way, thinking of the life span of a window display or installation, cradle to cradle thinking, using environmentally friendly material and also minimising our fossil fuel in our transportations.
Stockholm, Summer 2019